Time Tracking Software for Businesses
The current market conditions demand more agility from business organizations. Digitizing important aspects of a business has become crucial and time management is one of such aspects to be digitized. Time tracking software is the best shot at optimizing continuous productivity.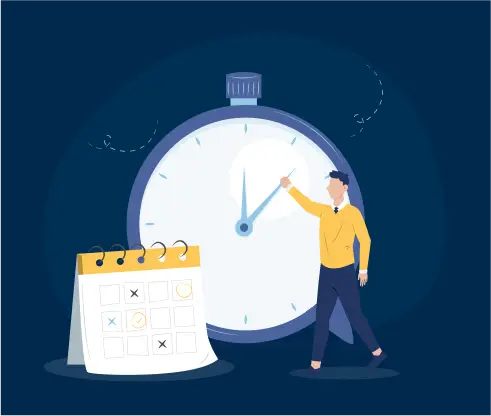 Why is it Important for Business to Invest in Time Tracking Software?
In business, time tracking is critical for goal assessment, and it is performed by computing detailed information on the time spent on various projects. Popular American salesman Zig Ziglar once said, "Lack of direction, not Lack of time, is the problem. We all have twenty-four-hour days." This goes to show the importance of managing time in productivity. Computing these data normally is cumbersome, but it has been made easy using time tracking tools. More importantly, the data derived from using time tracking software enable the business owner to plan future projects for enhanced productivity.
Although time tracking is very important for a business, it is usually time-consuming, which is almost as bad as not having a time tracking tool - that is why it is important to find an efficient time tracking system that your company can afford. Software for time tracking is popular for its efficiency, diversification, and affordability, amongst other impressive characteristics. A good number of business owners may not have a reliable understanding of how to implement software for time tracking to their full potential, and this article is centred on enlightening readers on the broad advantages of using time trackers.
Benefits of Time Tracking Software for Businesses?
Some business owners and their project managers find it difficult to accurately track their employees' work time to support the payroll department. Other important supportive aspects of software for time tracking are;
1. Organizing Projects
Time trackers allow project managers to keep track of the time spent on every task involved in the project. Time tracker software can be used on display devices to grant users access to the accurate work data of the project. It can also be used to ascertain the effectiveness of each employee. Top time tracking apps allow team members to add important time entries in order to compile project reports more easily. The online timesheets created using time trackers grant users access to an overview of all tasks assigned to them and the instantaneous progress level.
Most importantly, time tracking software is used for timeline review in project management. Team members use time tracking tools to avoid crossing deadlines; they always get motivated to deliver faster if other teams seem to do better from the data shown on the time tracker software.
2. Allocating Tasks
Most project managers find it difficult to allocate tasks to different teams effectively, probably because they may not know the strengths and weaknesses of the team members they have to work with or the workload is so much that there is no time for the project manager to sit and draft out a team-task chart.
A business institution that invests in software for time tracking will have easy access to organized records of past activities, which can be implemented by the project manager to assign tasks in the new projects due to their previous performances. Also, the time tracker software presents the project manager with a digital spreadsheet with details of all available resources (human resources), time, and tasks to be accomplished. This makes it a lot easier for the project manager to form the required teams and allocate tasks to each group using the data provided by the time tracker.
3. Effective Planning
Planning is the process of evaluating available resources, the time required, and activities to be accomplished to draft a strategy capable of yielding success before actually embarking on the expedition. With a time tracking software like Clocky, you can use calendar tools to segment the tasks to be accomplished across the time available for the project. The user can set up the project perks on a project management app and integrate them with the time tracker app for the transparent and accountable running of the project.
4. Tracking Progress and Productivity
The data recovered from software for time tracking can be used to track the level of progress of a project. Project managers also use this information to observe the work done by members of the teams to know when staff is being over-extended.
Time trackers open the way for easy and accurate time entry by every staff member. The time entries help the staff to compare the time spent on a task with its relevance. Sometimes, hectic tasks consume time unnecessarily; hence alternative methods are being sought in order to save time. This is also an interesting way of identifying hiccups and helps improve employee productivity.
Digitize Your Business with Clockly's Time Tracking Software Sign Up 14-day trial
5. Sync with Project Management Software
The influence of time trackers is heavy on every wing of a company; recorded data from tracking time is very useful in decision making, implementation, and performance review. Sometimes you need to integrate the online time tracker with another application to exchange data for easier work easily.
For instance, you have a project you run and need time tracking tools for your work, so toggling between the software for time tracking and the project development app will consume time. A time tracker software like Clocky will relieve you of that stress by integrating it into your project management software so as to minimize time spent on the assignment. This feature is greatly reflected in the time scheduling and task assigning processes of project planning. The project manager can easily integrate both apps and track staff accomplishments on the project management app without switching through both apps.
6. Billing
A rough estimation is traditionally used for billing. This billing method normally leaves out miscellaneous tasks that normally amount to a huge bite on the expected profit. Before billing a client, the software for time tracking can be used to draft all the required resources and time involved carefully; then accurately evaluate the cost.
For instance, a rough estimate of 5 workers working for ten hours at $20 per hour will amount to $1000, but this estimated amount does not cover the bills for communication services they need to work with. Drafting the needs-resources timesheet using time tracker software is sure to yield an accurate budget on which to base your bill. The best online time trackers are used for accurate invoicing tools for billing clients.
7. Client Satisfaction
In most cases, the impact of a time tracking tool results in punctual project completion. A good number of clients love to know the status of their projects in real-time; the software for time tracking enables you as a project manager to generate accurate reports and answer even complex questions the client may throw at you. In relation to that, using time tracker software also guarantees punctuality.
The real-time reports help the project manager to easily locate possible future problems and proffer solutions before the deadline is met. The reports fuel the minds of slower staff to put in greater effort in order to meet up with deadlines or to catch up with other teammates.
Clients are always satisfied when their project is accurately completed, their satisfaction is even greater when they get their results at ample time. The advantages of leaving clients satisfied cannot be overemphasized.
8. More Organized Time Tracking Services
Software for time tracking is a cloud-based time tracking tool. In addition to regular time tracking operations accessible on every time tracking tool, access to the internet allows it to incorporate several advanced time-related tools to boost its efficiency.
Automation has greatly improved time trackers with the introduction of time tracker softwares. The most influential effect of automation in time trackers is the ability of the same time tracking data to be accessed on more than one device at the same time. This makes it easier for employees to also access project timeline data.
How Does Time Tracking Software Help in Project Management
Easier project planning due to access to important data - project planning requires timeline review data.

Task assigning and timeline review - timesheets are critical in assigning tasks to teams involved in a project

Real-time progress assessment - automated time tracking tools give users access to recorded data for tracking productivity and checking for lapses.

Performance review - this is useful for employee appreciation, it motivates all employees to put in more effort.

Support in client billing and payroll evaluation using recorded data - accurate work data is an important tool in income and expenditure analysis.

Increased customer satisfaction level - adequate use of automated time tracking tools will guarantee quick and accurate results which clients take delight in.
Time Tracking Software and the Future of Businesses
A good business model relies on accuracy in the billing of tasks accomplished for clients in order to ensure profitability. Accurate billing will definitely result in higher profit records. And a higher profits record is a competitive advantage. The demand for more effective products is always higher than that of normal products. In the same vein, by the laws of demand and supply, more clients will demand the services of the more effective brand owing to the efficiency of their products which creates an avenue for an increase in the price charged per project.
Despite these commendable attributes displayed by time tracking tools, some business owners are still blind to the actionability of software for time tracking. But with the rage at which business competition is on the rise, soon the said business owners that have not yet adopted a software system of time tracking will be left with no options but to join the train.
Client satisfaction based on the quality and promptness of services rendered cannot be overlooked when talking about the future of a business. Client satisfaction is known to bring about higher customer retention rates and even unprompted referral services from customers. In the face of all the positivity hovering over the use of time tracking tools, it is only natural for the future changes in market conditions to align with the prospects of software for time tracking. This makes time tracker apps an advantageous addition to every business with plans of longevity.
Conclusion
As useful as software for time tracking can be at the moment, they are still not being utilized to their full potential. The world of business is constantly evolving since the preferences of customers and technology are in constant development. The way businesses are run will be taken over by technological enhancements.
Getting your business equipped with a future-inclined time tracking software like the Clocky by 500apps is the biggest step you can take in securing the future of your business organization. The Clocky software is heavily packed with advanced tools at affordable rates designed to guide your business into the future.
Discover Why Clockly Stands Out
#1
Get an instant preview of employee activities - timesheet, keystroke & mouse click logging
#2
Monitor in real-time by automatically capturing screenshots of employee's screen
#3
Take control of employee work hours for better project planning
#4
Utilize the project management functionalities to deliver your projects on time
#5
Add unlimited projects and manage all in one place
#6
Customize the screenshots interval and mouse / keyboard activities
#7
Integrate with popular project management tools such as Projectsly
#8
Automate payroll & expense claims with the online time-sheets
#9
Unbelievable pricing - the lowest you will ever find
#10
Everything your business needs - 50 apps, 24/5 support and 99.95% uptime
Join the SaaS Revolution
All-in-One Suite of 50 apps

Unbelievable pricing - ₹999/user

24/5 Chat, Phone and Email Support