Top 10 Time Tracking Apps to Improve Productivity
How does one keep track of one's employees and get the best out of them? The answer is simple. Integrate a time tracking app with your business software. To do this, you need to discover the top time tracking apps and choose which app offers what you want and would fit in with your organizational goals.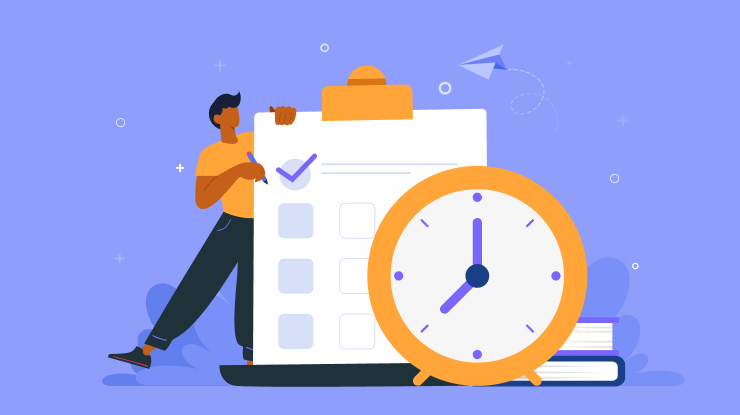 Productivity is key to getting the most out of your employees, accomplishing tasks, and completing projects. A time tracking software is a significant motivator for employees and peace of mind for employers.
In going into a remote mode of operations, many difficulties and challenges arise that would not have been experienced before. As a result, the organization would not have made ample preparations. Issues like "Do we know how long each employee worked for today?", "Could we know the correct amount of time they spent working on certain projects?". These and more questions, which the management would not have a direct answer to, will become the order of the day. Asking the employees to submit a daily report would not accurately represent. Some would not send it in simply because they were too busy, and the danger of falsified reports is relatively great. Also, on the management's part, the question is whether they are paying the employees enough for their work and the amount of time they put in?
To resolve this issue, an impartial third party is needed. This is where these time tracking apps come in.
What is Time Tracking?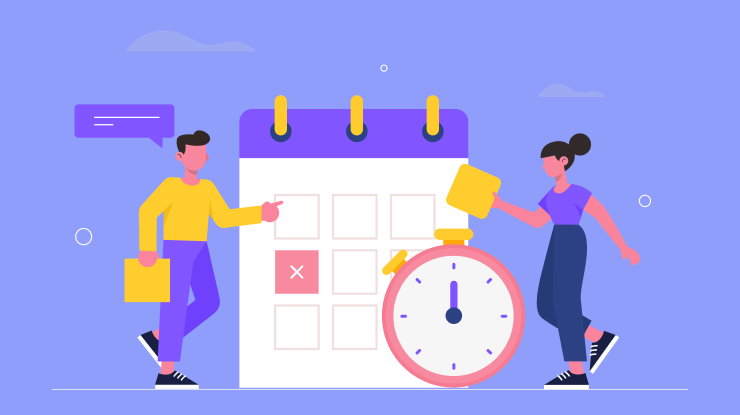 Time tracking software gives organizations the ability to track the amount of time that their employees have worked, and it also gives employees the ability to track their own time without having to pay too much attention to when they started and stopped working.
Time tracking app has had a significant impact on a company's ability to hire employees that aren't necessarily onsite or give employees the freedom to work remotely outside the office.
With the more efficient time tracking apps, you can track which projects go over budget or employees aren't working to their full potential. Some even track when employees are active and not active by monitoring keystrokes and mouse movements.
Why Should You Employ a Time Tracking Software?
Let's look at some of the challenges that businesses face and how time tracking can help solve them.
Challenge 1: Inaccurate time sheet / poor record keeping.
Solution: They provide accurate real-time online timesheets. that record employees' time and let you know exactly what your employees are working on.
Challenge 2: Keeping track of employees' progress and workload.
Solution: They provide an automatic time tracker that helps you track every minute of your employee's work.
Improve Employee Productivity with Clockly's Time Tracking Solutions Sign Up 14-day trial
Challenge 3: Keeping track of resources spent creating a new product, feature, or marketing campaign.
Solution: Time tracking apps offer project-time tracking that helps improve your project management.
Challenge 4: Being unable to see what your employees are doing due to remote working conditions.
Solution: Time tracking apps offer employee monitoring services where you can manage your employees from anywhere in the world.
Challenge 5: Organizations want to pay their employees for their work time.
Solution: Time tracking apps measure the hours employees invest on projects or tasks and ensure they're being compensated accordingly with an integrated payroll system.
According to AppointmentPlus, managing time efficiently results in the ability to accomplish more with less effort by learning to take control of your time and ability to focus.
Top 10 Time Tracking Apps
There are many time tracking apps out there, but each has its unique contributions to how they can help your organization ensure productivity. Take a look at the top 10-time tracking apps below to help determine which is best for you:
1. Clockly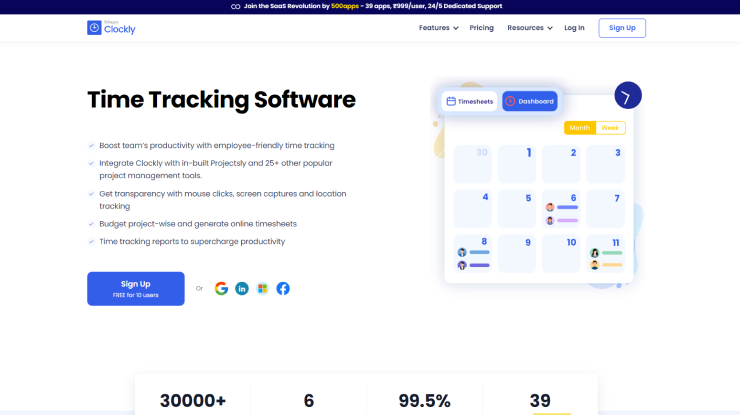 Clockly ability to monitor your employees' productivity on top of its robust automatic time tracking differentiates it from the others. It offers activity screenshots and active and idle time measurements to ensure your employees are working and determine who may need assistance with their tasks. It also has online timesheets, customer invoicing, and payroll integration, so you can get it all done with one tool. The ability to integrate with the other 500apps productivity software solutions allows you the option for a complete, all-in-one workforce management solution.
2. Harvest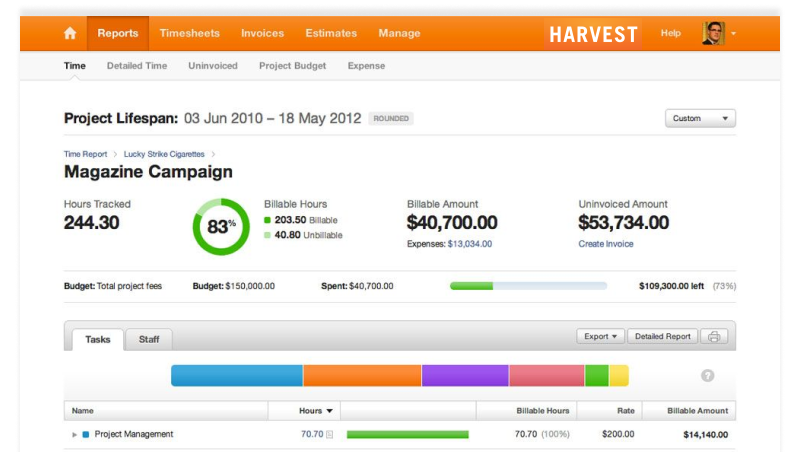 An intuitive app that has been around for a long time, Harvest is designed to allow you to track multiple tasks within a single project. It will enable one free user to track up to two projects, which may be extremely helpful for those without too much on their plate.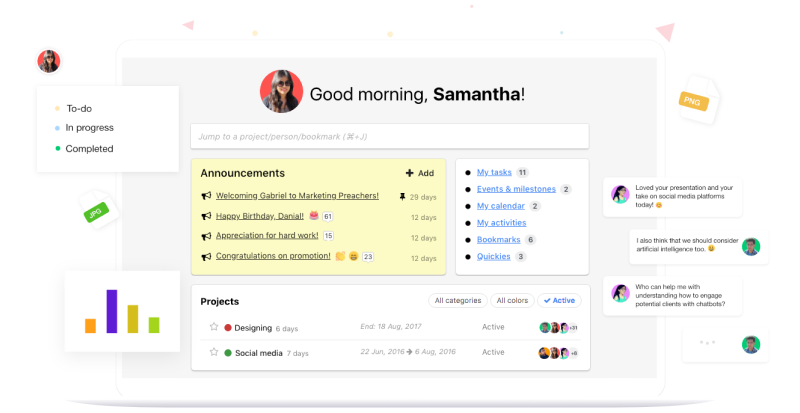 ProofHub has many powerful features that can take the place of several tools, such as project management, communications, and time-tracking. This works well for those with several projects they are juggling.
4. Toggl
This time tracking tool is easy to learn and very user-friendly. Even its free version is quite comprehensive. It also has a desktop app option superior to its web and mobile apps.
5. EverHour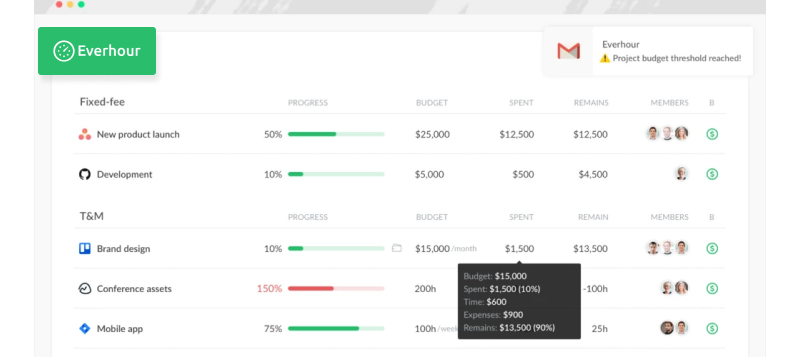 The claim to fame for this software is its easy reporting and invoicing. It will track time from its website and separate billable and non-billable hours, integrating them right into payroll.
6. Asana
Asana can manage organizations' goals, projects, and daily tasks and leads to collaboration with sales teams. It also includes a free basic version.
7. Tracking Time
This software is popular among freelancers since its basic plan is free for teams of up to three employees. It also integrates with many project management tools to streamline project works.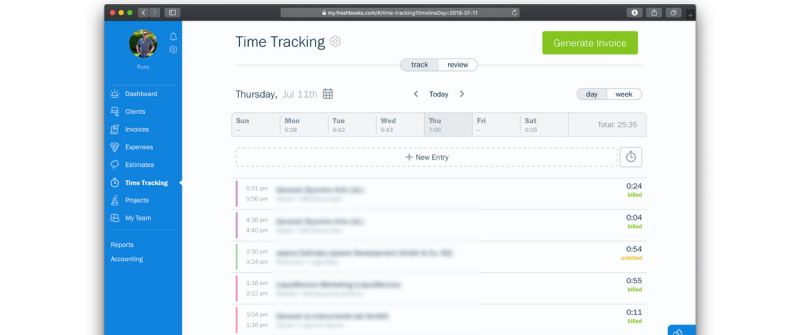 7. Clockify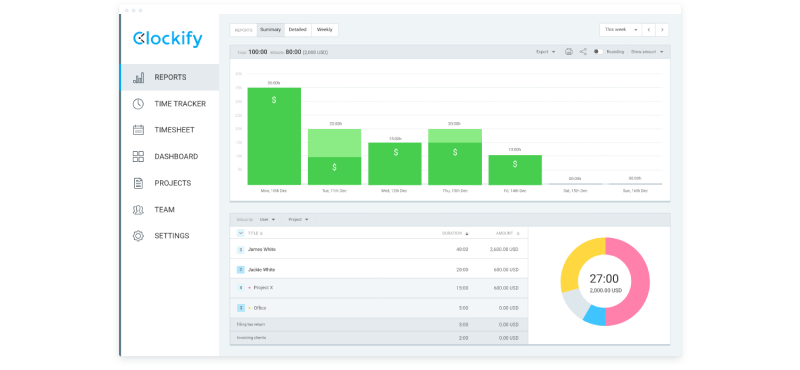 Clockify is truly free. It is a simple time tracker and timesheet app usable for tracking several projects. It also has robust grouping and filtering capabilities within its reporting.
9. FocusMe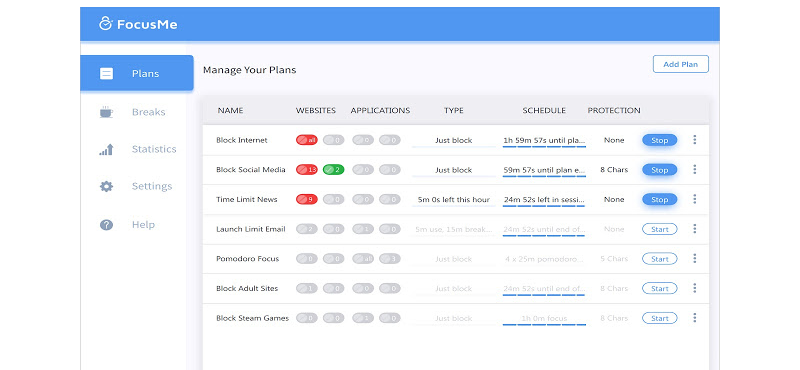 FocusMe doesn't just track time. It also breaks down the time tracked by which applications are used the most. It also breaks the workday down to encourage short breaks throughout the day. Its ability to block certain websites and applications helps keep distractions to a minimum.
10. TimeCamp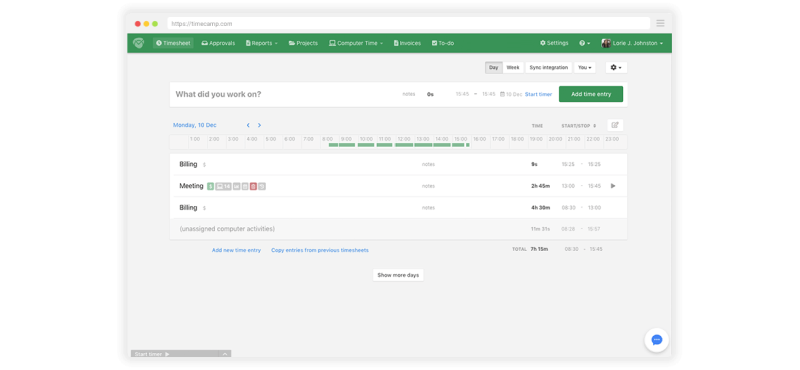 TimeCamp offers several task management software integrations for seamless time tracking, project management, accounting, collaboration, etc.
Conclusion
If you are looking at implementing a time tracking app, you probably already know that there are numerous advantages to them for your business. By getting your team in on the procurement process for the new software, you will also be able to alleviate some of the resistance your employees may put up.
Furthermore, let your employees know that implementing software for time tracking is to help them and not spy on them. Show them that, due to the new technology, they will have more freedom from management looking over their shoulders to make sure they are working. If it is possible in your organization, give them the autonomy to work independently, at home, or elsewhere (a workstation or branch office close to their homes), so they see the benefits of the software.
Once you do your research and get your employees on board with the change, you will not be sorry for the amount of productivity you can accomplish daily. With no cost and low-cost options, your ROI will be impressive. You will also know that your employees are worth their salaries, and you're getting the most out of them.
See if Clockly time tracking software suits your organization with our free plan.
Discover Why Clockly Stands Out
#1
Get an instant preview of employee activities - timesheet, keystroke & mouse click logging
#2
Monitor in real-time by automatically capturing screenshots of employee's screen
#3
Take control of employee work hours for better project planning
#4
Utilize the project management functionalities to deliver your projects on time
#5
Add unlimited projects and manage all in one place
#6
Customize the screenshots interval and mouse / keyboard activities
#7
Integrate with popular project management tools such as Projectsly
#8
Automate payroll & expense claims with the online time-sheets
#9
Unbelievable pricing - the lowest you will ever find
#10
Everything your business needs - 50 apps, 24/5 support and 99.95% uptime
Join the SaaS Revolution
All-in-One Suite of 50 apps

Unbelievable pricing - ₹999/user

24/5 Chat, Phone and Email Support