7 Employee Monitoring Tools to Increase Productivity of Remote Teams
In 2020, the COVID-19 pandemic became one of the most defining events in human history. It took a heavy toll on virtually every aspect of human life, some heavier than others. Two years later, some sectors like travel and tourism are slowly returning to the way they were before the pandemic. Other sectors like business and technology are being forever redefined, with establishments having to adapt accordingly or risk getting swept aside. The most important of these adaptations is doing things more digitally and less physically. Businesses are having to transition from the traditional office setting to more remote office practices.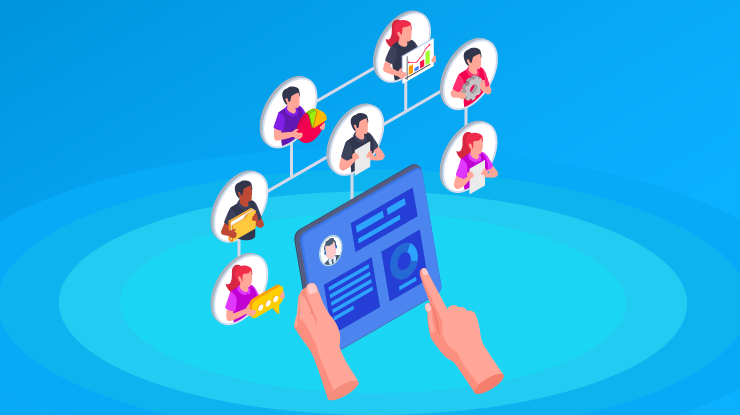 Needless to say, a lot of these businesses are finding it rather difficult to cope with this paradigm shift. Main issues include tracking progress and monitoring employee work rate, amongst others. In an attempt to solve this problem, remote employee monitoring tools have been introduced into the sphere. Employee monitoring tools are software used by employers to track employee work data, such as time spent and activities done. They are usually classified based on whether their specialization is in time tracking, task tracking, or activity tracking.
Benefits of Employee Monitoring Tools
1. Increased Productivity: A major problem with the transition to remote work spaces is the decline in productivity. In a conventional setting, employers took a hands-on approach in tracking employees' progress and monitoring activities. In doing this, they were able to ensure targets were met and productivity was maximized. However, a remote work space effectively means this arrangement is nullified. Without adequate supervision, it becomes bothersome, impossible in extreme cases, to get employees to perform optimally. However, a remote employee monitoring software solves that problem by making sure that supervisors and employers can keep detailed tabs on work done by employees, thereby improving employee productivity.
2. Team Building: A key way to ensure employees function at optimal levels is to keep team morale high, and one of the best steps to take towards that is to ensure great team spirit within the employee base. Building an amiable employer-employee relationship is important to making sure everyone can function as one cohesive unit. Ordinarily, the absence of one-on-one interaction has greatly hampered the possibilities of building great interpersonal relationships at the workplace, especially between superiors and subordinates. However, a remote employee monitoring tool facilitates communications, while a supervisor gets to track employee strengths and challenges to better the working experience.
3. Evaluation Purposes: This is capitalizing on the genuine numbers to make fair assessments of employee output, and effectively determine what each person deserves. This betters a conventional workplace where an employee could hide behind team achievements without putting in much individual effort, or merely appeal to the supervisor's aesthetic sense of work without doing as much in real time. However, a remote employee monitoring tool is used to monitor remote employees data in a microscopic way, revealing exactly how much an employee does.
4. Project Management: This involves helping a supervisor analyze and break down tasks into executable units for each individual and team to take on. This would normally be done manually at the physical work space before the COVID-19 events of 2020. However, remote realities for business and companies meant it had to be done by other means. A remote employee monitoring tool makes it easier to do so, with each employee clearly and orderly having the work cut out. The automated process makes it even easier for supervisors to analyze data and delimit tasks for employees from there.
5. Resource Allocation: Resource allocation data is another benefit of a remote employee monitoring tool for businesses. Ordinarily, different offices, departments, teams, and individuals need different resources in varying quantities for the proper discharge of their duties. These could be manually managed in a physical workspace, but would be near impossible to do so effectively in a remote enterprise. The incorporation of the services of a remote employee monitoring software allows employers to do it a lot better than it could be done manually. Numbers revealed by the tools indicate in real time how much human and material resources each quarter would be needing, and the supervisors would be able to allot accordingly.
Ready to supercharge remote employee productivity with Clockly? Sign Up 14-day trial
7 Remote Employee Monitoring Tools to Increase Productivity of Remote Teams
1. Clockly: Clockly can be correctly classified as a time tracking software, but it does it a disservice to say that's merely what it is. Apart from time tracking, it can manage projects with the in-built Projectsly plugin, perform screen captures and location tracking, as well as generate timesheets. All these, notwithstanding that it supports several integrations, most of which can all be found in the same 500apps space.
Pricing: Clockly comes at a one-time price of $14.99, which also guarantees access to 37+ other software in the 500apps Suite.
2. Hubstaff: Hubstaff is predominantly an activity-tracking employee monitoring tool. It gathers reports on how much time remote employees spend on the job, as well as keyboard and mouse activity to measure more parameters, and sends detailed automated reports to the supervisor.
Pricing: Hubstaff offers a 14-day free trial. The Desk Free plan is free, Desk Starter plan comes at $5.83 per month, and the Desk Pro plan comes at $8.33 monthly. It also has an Enterprise plan, which is customizable according to user preferences.
3. Click Time: Click Time eponymously functions as a time-tracking employee monitoring tool. It gathers data on how much time employees spend doing their remote jobs, prepares and sends employee timesheets, as well as calculates time and resource projections based on the data collected.
Pricing: The Click Time Starter plan goes for $10 per month, the Team. Plan is priced at $13, while the Premier plan costs $24. A customizable Enterprise plan is also available subject to deliberations with the Click Time team.
4. T Sheets: Now called QuickBooks Time, T Sheets is a project and time-tracking employee monitoring tool. It collects time data, schedules tasks, facilitates team management, and delivers reports. Moreover, it supports integrations when necessary.
Pricing: The least plan, tagged the Simple Plan, goes for $25 monthly, Essentials Plan for $50 monthly, Plus Plan for $80 monthly, and the Advanced Plan for $180 monthly.
5. Everhour: Everhour functions as a time and project-tracking employee monitoring tool. Like every other tracking tool, it closely monitors the time spent on tasks, and helps schedules future tasks. Furthermore, it functions well in conjunction with other applications to automate documents like invoices and budgets.
Pricing: Everhour pricing comes at $10 monthly, with a unit cost of $8.50 monthly for the yearly plan.
6. Clocklify: Clocklify is a remote employee monitoring tool that allows you to use a timer to track applications and websites to determine and draw up timesheets. This can also be managed in a calendar to draw up schedules and timelines.
Pricing: Its Basic Plan pricing comes at $3.99 monthly, Standard comes at $5.59, Pro costs $7.99, while the Enterprise Plan comes at $11.99 per month.
7. Desktime: Desktime is a remote employee monitoring tool that notes employee activity by tracking time spent on sites and applications by the employees PC, and submits reports as to which of those sites it considered useful or otherwise. It also takes automatic screenshots and keeps an absence calendar.
Pricing: The Desktime Lite Plan is free, the Pro Plan costs $7, the Premium plan costs $10,with the Enterprise Plan going for $20.
Conclusion
It is safe to say that a lot of businesses are still trying to find their feet after the events of 2020 left them sprawling. In a bid to adjust to these current realities, SaaS providers have taken their services to new heights. With employee monitoring tools of unprecedented quality like Clockly, businesses will soon recover, and become even better than was previously imagined.
Discover Why Clockly Stands Out
#1
Get an instant preview of employee activities - timesheet, keystroke & mouse click logging
#2
Monitor in real-time by automatically capturing screenshots of employee's screen
#3
Take control of employee work hours for better project planning
#4
Utilize the project management functionalities to deliver your projects on time
#5
Add unlimited projects and manage all in one place
#6
Customize the screenshots interval and mouse / keyboard activities
#7
Integrate with popular project management tools such as Projectsly
#8
Automate payroll & expense claims with the online time-sheets
#9
Unbelievable pricing - the lowest you will ever find
#10
Everything your business needs - 50 apps, 24/5 support and 99.95% uptime
Join the SaaS Revolution
All-in-One Suite of 50 apps

Unbelievable pricing - ₹999/user

24/5 Chat, Phone and Email Support