Project Budgeting Tools That Can Save Time and Respect Your Budget
A project budgeting tool isn't just about cost management since it also helps to manage time effectively. You're more likely to meet your project's goals with proper time and cost management.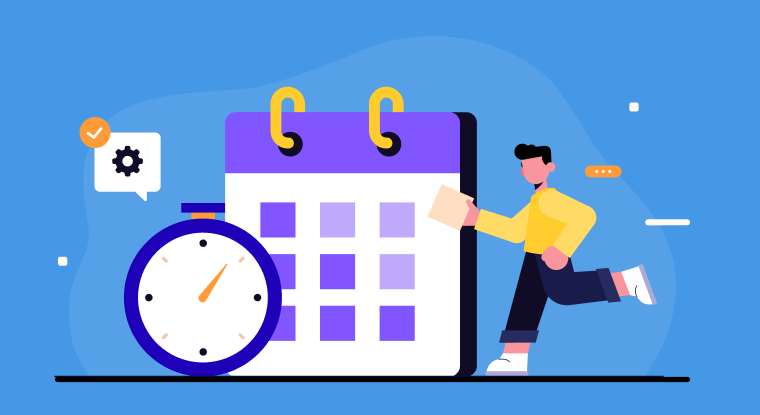 Time and money have a direct correlation. It's no wonder that we're often told that "time is money." When your employees use time wisely, this leads to increased productivity, which also leads to more money. The opposite is true. Effective project management demands that your teams should use resources and time wisely to get things done. This makes it necessary to invest in a project budgeting tool.
The critical thing to discern here is that effective time tracking translates into good cost management. Think about it this way; tracking your employees to ensure the number of hours worked is billed not only helps to boost the company's productivity. It also helps to manage any given project's expenses. You will be paying your workers for the specific number of hours completed. So, an employee monitoring software shouldn't be perceived negatively because it helps the employer, the project manager, and the individuals working to ensure work is done as required.
Let's dig in further to understand why you need to manage costs and time for your project.
The Need to Manage Costs and Time for Your Project
When running any project, the project's expenses will somehow be closely related to the time spent getting the work done. A common billing strategy companies use is o pay workers based on the time spent on the project. While there are many other billing strategies out there, the key issue here is that project managers should ensure that the project's cost and time align with what had been planned.
Without cost and time management, your project may run over the budget, and you could even waste time doing tasks that don't add value to your project. Project budgeting gives you the advantage of making accurate estimates, both in terms of time and money. You can determine whether your project is within the budget and whether you will complete it in time. If there are any bottlenecks, an employee tracker can help you establish them and resolve them in time. This prevents project delays and guarantees that everything runs just as planned.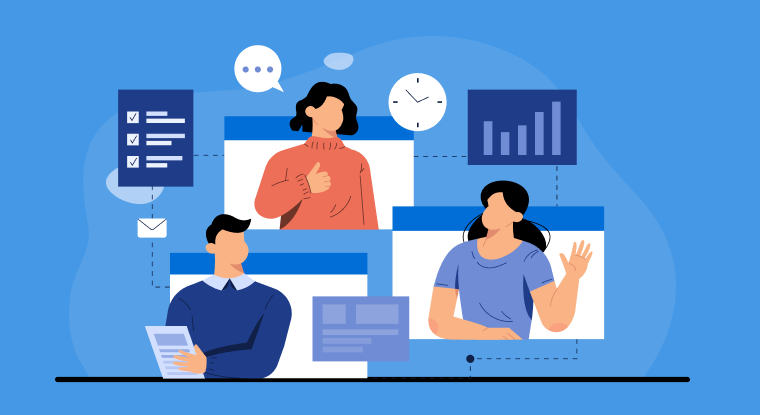 What Exactly Is Project Budgeting Tool?
You may have guessed that a project budget refers to the total estimated costs of finishing a given project during a specific period. Knowing the project's budget is crucial since it helps determine expenditure expectations and ensures that the right funds are available to run the project to completion or through a particular phase.
Now project budgeting is the systematic process of tracking projects and managing expenses. With the help of a project budgeting solution, you can compare set estimates with the amount spent. Insights obtained here allow project coordinators to measure and track performance.
Therefore, project budgeting goes beyond money matters. It compares the status of your expenses with the projected amounts at each stage of the project. Such a clear-cut comparison allows overruns to be pointed out early enough before they affect the entire project. So, project budgeting has a significant impact on ensuring projects succeed.
The real time employee monitoring handles the task of getting the most of the project's budget. Employees don't just invoice your company for the hours worked. The hours billed are tracked to make sure that these hours were specifically used to increase productivity in your organization. The good thing about a reliable budgeting tool like Clockly is that you can track productive and idle time. You can rest assured that employees won't bill you for their idle time, which proves the importance of investing in a robust employee time tracker.
Why Do You Need Project Budgeting Tools?
Stay on Budget
As noted earlier, one of the core reasons why an employee time tracker is important is because it ensures you stay on budget. Partly, staying within the budget signifies that the project is running as planned. A good tool should signal potential loopholes that might deter you from staying on track. Therefore, you will reduce the likelihood of going over budget when you have the right tool integrated with other productivity apps such as human resources management systems.
Optimized Decision Making
An employee time clock gives you the ability to oversee how much time is assigned to each project's task. You also have a glimpse of the specific sub-contractors in charge of the particular tasks. Such detailed insights into the project's progress let you make intelligent decisions geared toward making the project a success.
Accurate Data-Based Documentation
Traditional pen and paper data management is prone to errors. A project budgeting tool collects data even without the input of your project managers. This leads to accurate data collection and centralization for easier retrieval. Decisions made based on quality data, in turn, help to increase the chances of the project succeeding.
Better Time Management
Invoicing is a tedious process, and it leads to a waste of your precious time. A time tracker software with online timesheets makes invoicing much easier. Your employees will value the tool because it confirms that they are paid fairly.
Increased Competitiveness
Running the project within the budget and time constraints also has a positive impact on customer experience. Clients will be happy that you achieved one of the project's core objectives: finish within the set time and budget. Exceptional customer service will, in turn, contribute to increased competitiveness. Arguably, your clients will be happy to work with you again.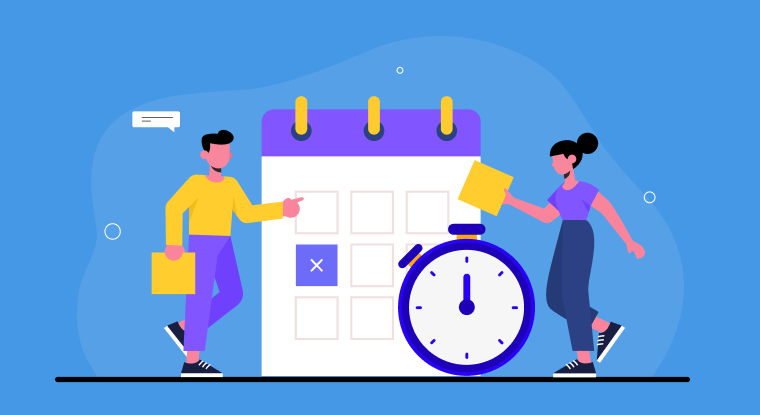 How Do You Go About Choosing the Best Tool for Your Project?
To pick the best employee productivity tool, there are certain factors you need to consider.
Payroll Integration
A good time tracking system should be integrated with a payroll module. Once the tool tracks time, it should generate invoices and pay your workers. The integration of a payroll system ensures things run smoothly. You don't have to use manual input to check invoices and release payments.
System Flexibility
Ironically, a project budgeting tool can lead to time delays or time wastage. This happens when you follow up with each employee to see how well they are doing. Often, this results in redundancy. Choose a software that allows you to delegate tasks to other team members without doing such activities manually. This gives you ample time to focus more on other demanding tasks within the project.
Reporting and Analytics
You should be able to make data-driven decisions that streamline your projects. Consequently, the employee tracker software should give you insightful reports on team progress, project progress, and the project's overall cost.
Ease of Use
The software's ease of use matters a great deal. Why should you invest in a tool that will only make project management difficult? Project budgeting software aims to simplify cost and time management. Hence, settling for a platform that is easy to use is crucial.
Your Budget
Of course, your budget will determine the software you'll invest in. But it's worth noting that the best tool doesn't have to be expensive. Some tools are just costly, yet they don't function as expected. Choosing a freemium tool also limits you from making the most of the software you choose. So, it's essential to consider your business needs and establish where a specific tool has the features that will assist you to accomplish your goals.
Online Timesheets
Online timesheets will inform you more about your team's tasks, schedules, and earnings. As you strive to enhance productivity, the online timesheets feature ascertains that your get the most of the hours worked. For instance, this feature allows you to view tasks and projects in a calendar format. Therefore, you can single out employees that haven't completed tasks assigned to them. You can take the necessary steps to avert potential project delays.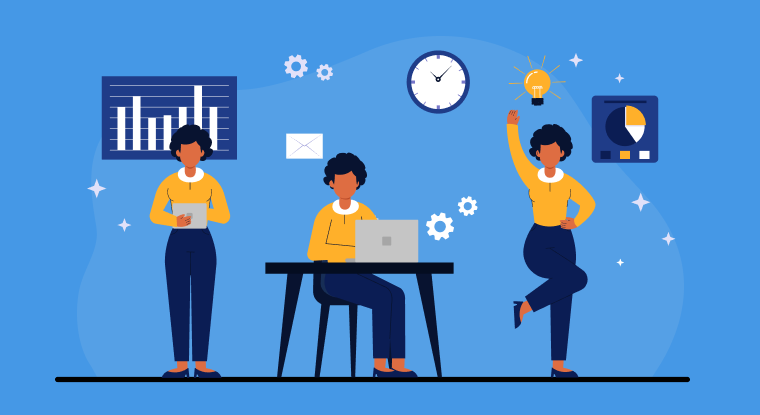 What Are the Different Project Budgeting Tools Available?
Below is a list of 10 recommended project budgeting tools you should try in 2022. The tools are listed based on their functionalities, features, price, and reliability.
Clockly
My Hours
Harvest
Timely
Toggl Track
TimeCamp
Time Doctor
Hubstaff
QuickBooks Time
TimeSheets.com
Conclusion
Choosing the right project budgeting tool for your business isn't that easy. If you're thinking of investing in time tracker software, you should put your business needs first. Aim to settle for a solution that is easy to use and comes with all the handy features that allow you to accomplish your goals. To help you get started, we recommend Clockly from 500apps. It's the leading software that ticks all the boxes. It comes with an intuitive interface, it's affordable, and more importantly, it's reliable. Sign up today for just $14.99 and start managing your projects like a pro. Moreover, through its parent suite, you'll be able to access more than 39 applications to run your business better than it already does.
Discover Why Clockly Stands Out
#1
Get an instant preview of employee activities - timesheet, keystroke & mouse click logging
#2
Monitor in real-time by automatically capturing screenshots of employee's screen
#3
Take control of employee work hours for better project planning
#4
Utilize the project management functionalities to deliver your projects on time
#5
Add unlimited projects and manage all in one place
#6
Customize the screenshots interval and mouse / keyboard activities
#7
Integrate with popular project management tools such as Projectsly
#8
Automate payroll & expense claims with the online time-sheets
#9
Unbelievable pricing - the lowest you will ever find
#10
Everything your business needs - 50 apps, 24/5 support and 99.95% uptime
Join the SaaS Revolution
All-in-One Suite of 50 apps

Unbelievable pricing - ₹999/user

24/5 Chat, Phone and Email Support