The Essential Guide to Choosing the Best Employee Tracker Software
Finding the perfect employee tracking system is a bonus to any organization. However, there are many software on the market today. The perfect employer software would make things go smoothly for your organization. This article aims to guide your decision on how to pick the best employee tracker software.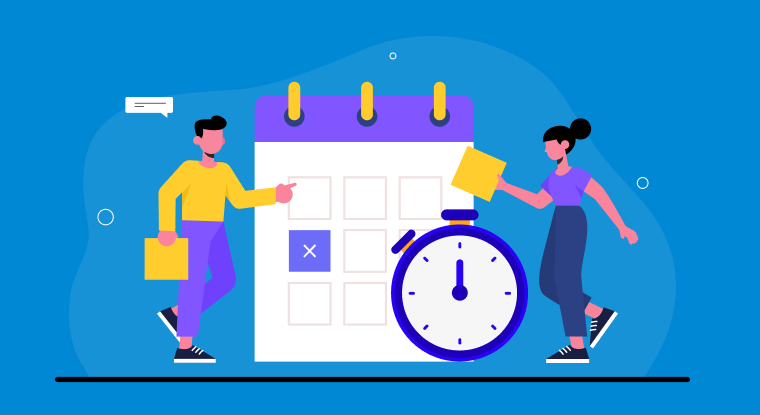 Most people have worked with coworkers who didn't take their duties seriously. The number of remote workers has increased recently along with the growth of online work, which has increased employers' need to keep an eye on how their staff members use business equipment. Best employee tracker software can help businesses in this situation.
Knowing the different types of employee tracking system and features is crucial if an organization decides to use employee tracker software. Business owners should be informed of workplace privacy rules and how employee tracking system can be installed in a business organization. This guide will address your questions and concerns about staff monitoring while pointing you toward some of the best employee tracker software options.
Whether an agent is working remotely or in the office, an employee's time clock gives you insights into how they go about their daily tasks. Application usage and web activity tracking, along with employee login times, are included in the activity data. The flow of employee productivity is determined by extensive analytics provided by the best employee tracker software based on employee work behavior.
Organizations that are aware of the benefits of going digital also recognize that employee monitoring is only a tool for gathering real-time information that improves staff engagement, productivity, attendance tracker, and efficiency. Employee activity monitoring software can integrate people, processes, and technology even in hybrid teams when utilized properly and with complete transparency.
What Is an Employee Tracker Software?
Administrators can use various tools and capabilities in the best employee tracker software to track and record employees' behavior while working. The websites that staff members view, the messages they send, the programs they use, and the files they open are all included in this. Employee monitoring has two purposes: to verify that corporate laws and rules are not broken and to ensure employee responsibility and efficiency.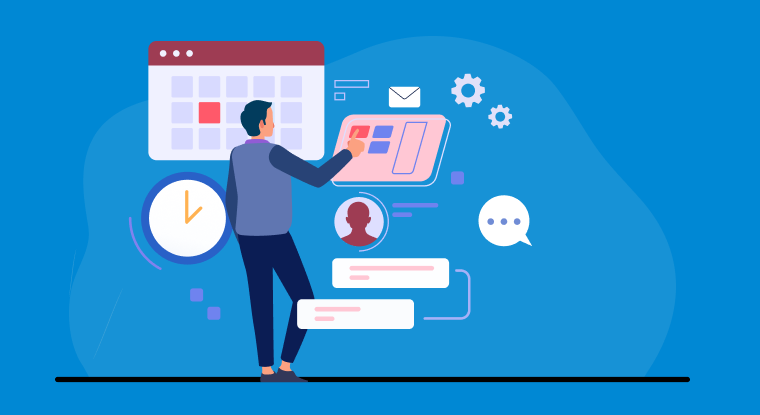 Why Do You Need the Best Employee Tracker Software?
Determine the cause of the problem
The best employee tracker software alerts you if your staff is breaking company policies that forbid using social media during working hours. Employees who infrequently violate this guideline may not need to be disciplined, but those who use social media during work hours may hinder productivity. Additionally, a lot of employees handle confidential company information. The best real time employee monitoring software analyzes all employee behavior, so you'll be able to see immediately if someone is downloading private corporate data to their own devices or abusing their position in another way.
Keep track of time
Using the best employee tracker software, you can spot time-use gaps that show which employees are motivated and productive and which are harming your team's output and efficiency—as well as the bottom line of your business. You can use the employee time clock to keep track of your employee's work time,
Recognize when violations happen
Administrators are automatically notified and given supporting information whenever a policy violation happens in your firm. With this knowledge, you have three options: take action, keep it on hand in case your employee violates your rules again, or just ignore it.
Control tools
Some of the best employee tracker software programs enable administrators to take over a user's device if necessary. If, after several meetings with the employee, you discover that they continue to flout corporate policies, you could find this employee time tracker helpful. However, dismissal rather than punishment may be appropriate in this case.
Productivity gains
Staff members are more likely to remain concentrated and productive throughout the workday if they are aware that they are being watched. Additionally, monitoring can assist you in identifying the most capable team members to ensure they get the credit they merit. Rewarding their work can help to maintain their motivation and boost productivity.
Threat detection
The best employee tracker software is intended to recognize digital behavior that deviates from the employee's typical range of activity to detect insider threats. The software will alert you as soon as it detects this kind of activity because it is considered suspicious. With the help of this capability, you may identify and mitigate insider risks before they seriously hurt your company.
Better business choices
By analyzing the data of the timesheet app, you can determine the strengths and weaknesses of your personnel, ineffective operational procedures, and unprofitable clientele. Make better decisions with the information provided here to expand your company.
Features To Look For in the Best Employee Tracker Software
When it comes to monitoring software for employees, there are several solutions available. However, not all alternatives for monitoring software are made equal. It is preferable to select software with these crucial characteristics:
Time monitoring
Reports
Playback of screenshot videos
Real-time warnings
Compatibility with devices
Time Monitoring
Employees are frequently inclined to succumb to distractions, take extended breaks from their computers, and work fewer hours. By selecting software with a time tracking feature, you can be sure that you can recognize workers who are being lazy and wasting time.
Reports
On their company-owned devices, monitoring software tracks and records your remote employees' movements. However, having all this information at your disposal might be daunting, so looking for software that provides data in straightforward reports is crucial. Access to reporting tools will guarantee that you can quickly get the data you require without going through a mountain of information.
Playback of Screenshot Videos
The ideal software to search for will enable you to view staff device screenshots as video playback in addition to taking screenshots of those devices. Thanks to this function, you will find it simpler to ascertain precisely what your staff is performing at any given time.
Say, for illustration, that the information reveals an employee accessed a forbidden website. To observe exactly what transpired, you can choose to view the video replay of the screenshots. Did the employee knowingly visit this website? Did an error lead the employee to the site in the first place? You can learn more about the employee's intentions in this kind of circumstance by watching the screenshots.
Real-time warnings
It is essential to choose software that provides real-time notifications. The purpose of this function is to identify unusual activities that might point to the existence of an insider threat. The software will notify you as soon as the activity is discovered, so you may take further action as necessary.
Without this functionality, it can take days, weeks, or even months to discover any questionable activity. By the time it is discovered, it can be too late to safeguard your business and stop a significant data breach.
Compatibility with devices
Make sure to select software compatible with various gadgets so you can always keep an eye on your remote employees. It's not a good idea, for instance, to select software that is only compatible with PCs and not Macs or Chromebooks. By selecting software with these restrictions, you might not be able to keep an eye on all of your remote workers. Since many remote workers rely significantly on smartphones, you should also search for software that analyzes digital actions on these devices.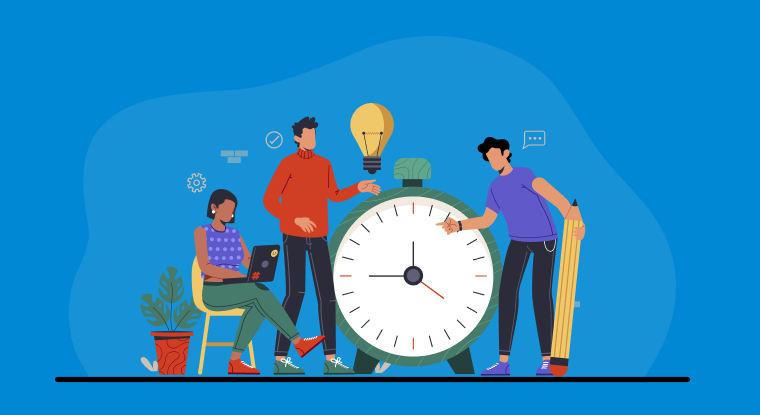 Things To Consider Before Buying an Employee Tracker Software
Before you decide to buy any employee tracker software for your organization. There are certainly important factors to consider. Some of them are:
Costs
How much will it cost to buy and maintain the solution? Are licenses subscription-based or perpetual? What additional expenses are related to the solution? Take into account discounts, one-time and ongoing expenses, and how the costs stack up against the ROI.
Usefulness
Does the solution appear simple to apply? If not, do you have staff capable of handling the problem? Requirements for internal support may make or break your choice.
Features for Employee Monitoring and Technical Requirements
How closely does their feature set match your needs list? Do they meet all of your "must-haves"? Is the software suitable for your surroundings?
What kind of help is provided to customers
Look for choices for knowledge bases, webinars, one-on-one assistance, onboarding, and post-purchase assistance. Are there any additional costs for customer service? If it's unsupported, even the best employee monitoring software may not be the best option.
Best Employee Tracker Software in the Market
If your organization needs the top employee tracker for modern business, visit Clockly to get the best value for money. This employee tracker software is a subsidiary of 500apps. The best company for business apps and tools for modern days business.
Conclusion
Ensure that your employee monitoring programs address all of your productivity-related concerns and that employee privacy is protected. Perform a thorough evaluation of the different kinds of best employee tracker software that will be useful to all teams and departments throughout the firm. Know your country's and state's legal requirements for employee monitoring. To advance your remote workforce management objectives, use the best employee tracker software.
Discover Why Clockly Stands Out
#1
Get an instant preview of employee activities - timesheet, keystroke & mouse click logging
#2
Monitor in real-time by automatically capturing screenshots of employee's screen
#3
Take control of employee work hours for better project planning
#4
Utilize the project management functionalities to deliver your projects on time
#5
Add unlimited projects and manage all in one place
#6
Customize the screenshots interval and mouse / keyboard activities
#7
Integrate with popular project management tools such as Projectsly
#8
Automate payroll & expense claims with the online time-sheets
#9
Unbelievable pricing - the lowest you will ever find
#10
Everything your business needs - 50 apps, 24/5 support and 99.95% uptime
Join the SaaS Revolution
All-in-One Suite of 50 apps

Unbelievable pricing - ₹999/user

24/5 Chat, Phone and Email Support