Why You Need a Timesheet Software?
The business world is now progressing more than ever, with numerous departments from IT to accounting. The situation demands that companies rely on automated systems to monitor and report over traditional paper documentation. Hence, to accomplish your goals and achieve success in your business, you need to keep proper records, which indicates the importance of timesheet software.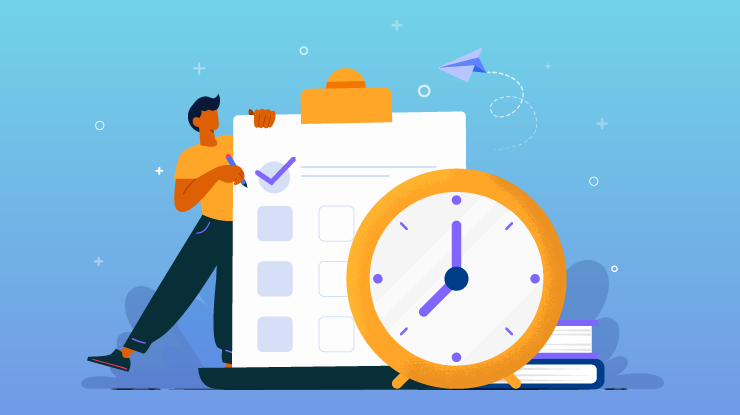 Manual time tracking can be difficult for most businesses and organisations, but with good time sheet software, things can run smoothly and quickly. Let's take a look at some of the benefits of a good timesheet software has to offer.
The Benefits of Timesheet software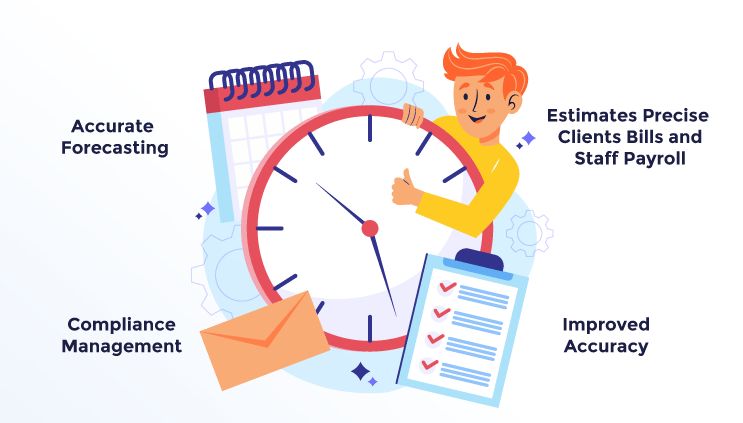 According to the survey conducted by Introspective Marketing Software, the time tracking software industry is anticipated to reach $1785.36 billion by the year 2026, with a CAGR of 22.36% over the next six years. This tremendous growth is due to the several ways a timesheet software can benefit your business.
Improved Accuracy
Paper timesheets are generally challenging to interpret, and there's no way to know whether they've been tampered with before they are filed. Online timesheets eliminates data input errors by allowing employees to enter the duration of the time they work directly into the system. An excellent timesheet software also contains a log of user activities that system admins may inspect in case of any wrongdoing.
Accurate Forecasting
Employee Timesheet Software displays how long it takes to accomplish a certain task or project. Thus, your firm may easily build reliable internal benchmarks by employing previous time monitoring data. This enables project managers, team leaders, and executives to provide precise predictions and estimations, ensuring optimum profitability for each operation.
Estimates Precise Clients Bills and Staff Payroll
A major challenge faced by businesses is client billing. In simple terms, if you cannot track the time taken to complete the project, you cannot provide accurate billing details to the clients. A good timesheet app allows you to track the tasks completed, the time it took, the milestones reached, and the results you achieved. As a result, you can create accurate log time entries and precise records of your billable time to clients and ensure smooth staff payroll.
Compliance Management
Accurate time tracking data makes it easy to comply with government and industry requirements and greatly minimizes the expenses of third-party audits. By employing time tracking software, leaders may export and share information with board members, donors, and external stakeholders. This protects your company from theft complaints, investigations, and penalties.
How Can Timesheet Software Help Your Business Grow?
Integrating timesheet software into your business can get you positive results on many agendas, including:
Effectively Managing Your Company
You can better understand your company's present capability if you have data from earlier initiatives. In other words, you can tell if you're ready to take on additional tasks or clients. You will also know when it's time to search for new staff.
Concentrating On The Appropriate Clientele
When you know where your time goesby using an timesheet software, you may discover initiatives that do not provide the Return On Investment (ROI) you desire. You may understand which projects are the most profitable and who your ideal client is by comparing your team's timesheets to the income each customer contributes.
This comprehensive data can help you devise a strategy to acquire more such clients and ensure that your sales are focused on that client group rather than spending your resources on projects that do not yield desirable results.
Tracking Employee Hours
The most valuable asset for every business is time. If your employees don't manage their time in the right way, there can be delays, and the expenses of projects can exceed the predetermined budget. However, you can measure and analyze how your team spends the time on each project and whether they are working from the office or home with timesheet software.
Improving Productivity
The best online timesheet software can magnify your productivity by a factor of ten. Employing timesheet software allows you to understand where your team excels and where it needs help, letting you seamlessly improve the individual and increase the organization's overall productivity.
Ready to Gain Visibility of Time Spent with Clockly? Sign Up 14-day trial
Saving Time And Money
Retrieving your employee's data, including attendance, salaries, and leaves, can be a cumbersome process. In fact, entering these details manually leads to reduced concentration and more errors, resulting in payroll errors that cost money.
With the help of timesheet software, you can avoid these issues, saving yourself time and money. All the saved time can be used for other important tasks, thereby increasing the profit and productivity of the organization in the long run.
Determining The Status Of A Task
It might be difficult to know the status of each job as and when you require it when there are so many different employees working on various areas of the same project.
However, that's not the case if you use timesheet software. You can log in to examine the status of every single task at a glance. You may refine your search to a certain department or job type, and if your software is hosted in the cloud, you can access this information from anywhere around the globe.
Comparing Projects Over Time
You can compare aspects of old and new projects using timesheet software. This can help you gauge if your employees have improved the speed with which they complete a particular task. It also helps determine how the elements of a project have changed over time, as well as the specific aspects that require your attention.
Determining Areas For Improvement
Using timesheet software, you can look for areas and tasks that appear to consume more time than expected when performing a productivity audit. You may even have to revise the protocol if every member of your team is struggling with the time management for specific tasks.
Summing It Up
Having visibility over time spent may be quite beneficial to your organization. This data can help you build time management skills across your team, thereby boosting productivity and profits. Moreover, the multilevel analysis of your organization's workflow conducted by timesheet software provides you with keen insights into your business's strengths and shortcomings, allowing you to optimize for better efficiency.
500 apps' Clockly delivers an all-in-one inclusive solution that allows you to track employee hours, assign and manage tasks, manage payroll reports, and much more, all under one roof. With its intuitive dashboard and easy-to-navigate features, you can use a single platform to improve the efficiency and accountability of your business. Try Clockly's time tracking software with timesheets today and find out for yourself!
Discover Why Clockly Stands Out
#1
Get an instant preview of employee activities - timesheet, keystroke & mouse click logging
#2
Monitor in real-time by automatically capturing screenshots of employee's screen
#3
Take control of employee work hours for better project planning
#4
Utilize the project management functionalities to deliver your projects on time
#5
Add unlimited projects and manage all in one place
#6
Customize the screenshots interval and mouse / keyboard activities
#7
Integrate with popular project management tools such as Projectsly
#8
Automate payroll & expense claims with the online time-sheets
#9
Unbelievable pricing - the lowest you will ever find
#10
Everything your business needs - 50 apps, 24/5 support and 99.95% uptime
Join the SaaS Revolution
All-in-One Suite of 50 apps

Unbelievable pricing - ₹999/user

24/5 Chat, Phone and Email Support