Top and Best Employee Time Tracking Apps (Free+Paid)
With the aid of an employee time tracking app, you can organize and monitor employee workday progress. You'll receive a thorough report that can help increase your company's productivity with details such as the precise amount of time spent on each job and the unproductive time.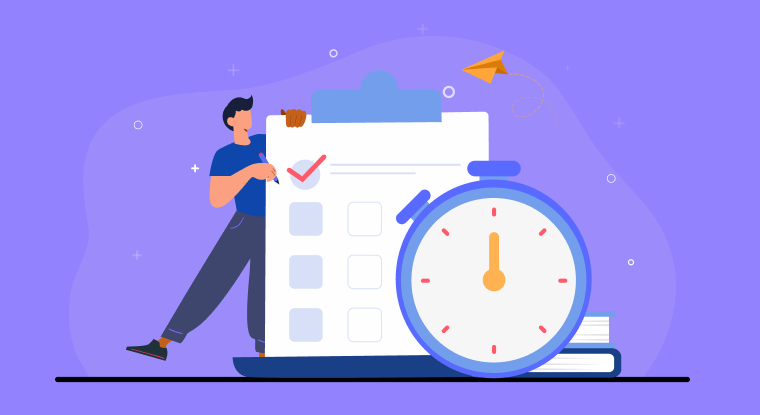 With an efficient time clock that uses automation and geolocation capabilities to eliminate rounded minutes and buddy punching, timekeeping may be done more effectively. You may have all you need to remain on top of employee time tracking without micromanaging anyone with key features of the employee time tracking app like simple shift scheduling, rapid communication, and staff training.
Employee time tracking apps are used to monitor how much time you or your employees spend on various jobs, projects, or everyday obligations. However, anyone can use these applications and programs to track their hours and assess productivity.
Importance of Employee Time Tracking App
In today's business world, time is money. Employee time tracking app is a crucial component of any business, large or small. By tracking employee time, businesses can ensure that they are making the most efficient use of their resources and maximizing their profits.
There are a number of different ways to track employee time, but one of the most popular and effective methods is the use of employee time tracking software. This type of software allows businesses to track employee time in real time, making it easy to identify and correct any time-wasting activities.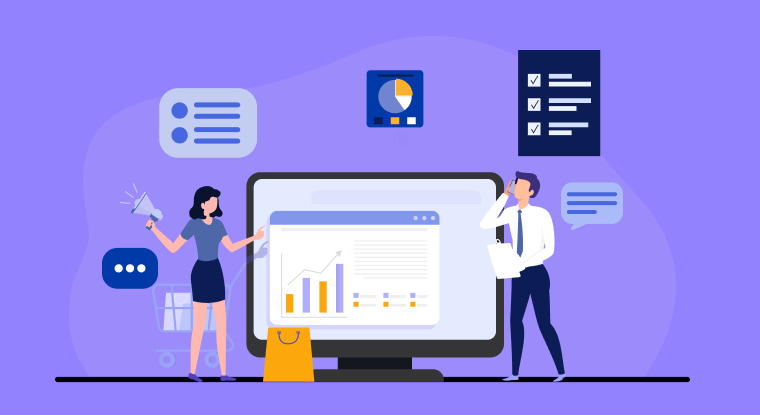 An employee time tracking app can also be used to generate reports that can help a business to improve its overall efficiency. By understanding where employees are spending their time, businesses can make changes to their processes and procedures to eliminate wasted time.
Time tracking software is an essential tool for any business that wants to be successful. By tracking employee time, businesses can ensure that they are making the most efficient use of their resources and maximizing their profits.
Key Features of Employee Time Tracking App
Your employee time tracking app features determine how beneficial it is. Here is a list of characteristics a good time tracking tool should have:
Attendance
Regular attendance at work requires discipline and accountability. Employees who exhibit these qualities always finish their work by the deadline. The progress of a project or continuing work can be slowed down by people with erratic attendance. These staff employees can be quickly identified and warned using the employee attendance management feature. In addition, it aids in keeping an accurate attendance record when hundreds of employees are being watched.
Tracking time
The main objective of an employee time tracking app is to keep track of how much time employees spend each day performing organizational responsibilities. This contains the precise amount of time spent using work-related websites and other official programs, as well as active and inactive time.
Time clocks provide detailed information about each employee's production levels. It provides a comprehensive picture of how the individual uses work hours to complete tasks and examines the root of distractions. It is also a brilliant way to monitor costly, time-consuming initiatives. Businesses can use time monitoring to prioritize jobs so that projects are finished on time and within the allotted budget.
Reports
Analytics and reporting on employee productivity are vital to businesses. They provide amazing insights on how well employees perform in comparison to goals. Based on the performance of the current employees, accurate analytics assist firms in determining whether they want to scale up their staff numbers. An employee time tracking app provides reports on tasks they worked on along with idle time and work time in total for a week or month.
Project management
To finish and deliver the projects to the client on schedule, effective project management is essential. Project managers appreciate this feature in an employee time tracking app. Organizations can follow each stage of the project as it moves closer to completion by giving staff specific tasks to do. A sense of accountability is cultivated through project management, which is essential for achieving project objectives and deadlines.
Managing payroll
The automated payroll feature in an employee time tracking app makes it incredibly easy to maintain accurate, transparent, and accountable payroll management. Due to the little margin for error, it avoids undesirable payroll-related arguments and discrepancies.
Integrations
For simpler management, the employee time tracking app needs to be adaptable enough to combine various tools and programs. Management can acquire meaningful information by using common connectors like CRM systems, project management tools, and team collaboration software. Additionally, it streamlines project administration and aids in putting important performance-enhancing techniques into action.
Integration of apps offers a complete picture of the business. It illustrates the difficulties and roadblocks impeding advancement. Businesses could find it difficult to acquire these important facts and make timely corrections without app integration.
Managing timesheets
The timesheet feature of the employee time tracking app determines the number of billable hours for each employee based on the task they each complete. Additionally, the software is in charge of documenting the clock-in and clock-out timings of each and every employee. With the timesheet feature organizations can Simplify the procedure of processing invoices and Utilize a timesheet database to estimate project costs in the future.
Productivity tracker
Without the ability to estimate productivity, the employee time tracking app might not be worth the money. Employers can clearly see how many active and inactive hours of an employee there are in a day thanks to this function. It's difficult to keep track of how each employee uses their allotted time. Fortunately, this is made possible via the productivity calculation option. An employee time tracking software gives employers comprehensive details such as total hours worked, idle and active hours, and non-productive and productive hours.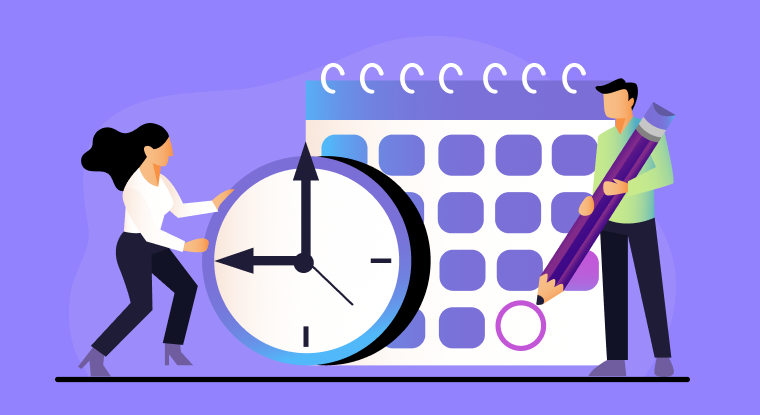 10 Best Employee Time Tracking Apps
Now that you have understood the importance and prominent features of the time tracking app, let us look at the top employee time tracking apps.
Clockly
Clockly by 500apps is the perfect solution that you can ask for from an employee time tracking app. With features like employee monitoring, online timesheets, and project budgeting, Clockly has everything you need to keep your business running smoothly.
Time tracking is important for any business, but it's especially crucial for businesses with remote employees. With Clockly, you can see exactly how much time your employees are spending on each task, so you can ensure that they're being productive. And if there are any issues, you can easily address them with Clockly's online timesheets.
Project budgeting is another important feature of Clockly. With this tool, you can keep track of how much you're spending on each project, so you can stay within your budget. Plus, you can see which projects are taking up the most time and money, so you can make adjustments as needed.
Overall, Clockly is the best tracking app for businesses of all sizes. With its comprehensive features and easy-to-use interface, Clockly is sure to help you increase productivity and save time.
Monday.com
Monday.com is an employee time clock app with time tracking capabilities that have removed many of the extraneous elements found in standard management programs in favor of a straightforward, easily understandable design.
Resources and project management, employee time tracking software, collaboration tools, and reporting features are some of Monday.com's project management features. Users can add files to cards and connect to them, write comments, mention teammates, and more. Additionally, it provides a fantastic project reporting dashboard that can gather information from several boards for better progress tracking.
Smartsheet
High-level project and resource management software, Resource Management by Smartsheet, assists contemporary teams in making decisions with confidence on project planning, team capacity, budget forecasts, team usage, and hiring requirements in real time.
It is ideally the best time tracking app for a workforce with a variety of operational setups because of its built-in timesheets, mobile time tracking, and expenditure tracking features, which allow you to build comprehensive project reports by filtering project data with only a few clicks. Obtain a thorough report that can offer insight into past data or an anticipated perspective of team usage, actual vs. planned time reports, budget tracking, expense reports, and upcoming projects.
Timesheets.com
Timesheets.com is a fully equipped employee time tracking app that includes an hourly time clock, project time, mileage and expenditure monitoring, time off and vacation tracking, and a tonne of strong HR functionality to help manage your staff.
Timesheets.com offers flexible input options for tracking projects in real-time utilizing the timers feature, daily single project entries, or filling out their timesheet at the end of the week. Timesheets.com is fully integrated with projects and tasks. With the ability to go down and split out specific personnel, projects, and dates using live, up-to-the-minute data, budgets are easily handled and reporting is straightforward.
Toggl
Toggl is a straightforward and cost-free employee time tracking app. It is extraordinarily simple to use and nicely designed. Toggl is ideal if you're searching for an easy way to start tracking time against various projects and clients right away.
You can use your browser, a Chrome extension, a mobile app, or desktop software, to create projects, tasks, and track hours. Although accruals can be tracked, budgets against them cannot be defined and tracked. You would need to use a third-party application if you wanted to monitor progress against an estimate or issue an invoice.
Buddy Punch
Buddy Punch is a web-based employee time tracking app. Its interface can be completely customized. This employee time clock system can be integrated with the majority of payroll administration products. Keeping track of the time spent on various projects and job codes will assist you in project management.
Buddy Punch features an automatic time-splitting feature that divides calculated time into categories including regular time, overtime, and double time. Buddy Punch, a solution that may also offer versatile, dependable, and user-friendly personnel management, will allow you to create a special overtime rule for each individual employee. Automatic breaks, vacation monitoring, GPS tracking, and other time and attendance solutions are additional capabilities.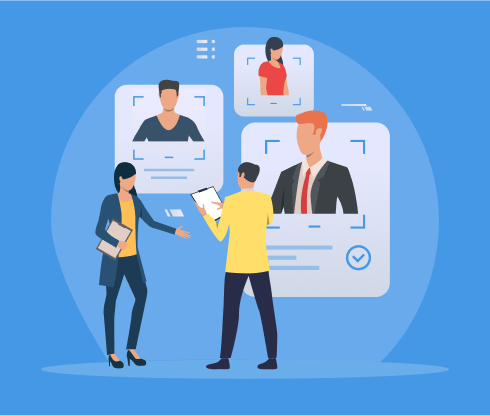 Bill4time
Bill4time is the full package – a full-featured employee time tracking app with features like time tracking, expense tracking, billing & invoicing templates, and online payments supported by a client portal.
Bill4time offers mobile and desktop apps to enable some pretty flexible and powerful time tracking. you can simultaneously run timers, record multiple time entries on one screen and automatically convert appointments into time entries. All of this makes time tracking easy.
ClickUp
The time tracking app ClickUp provides unique native time tracking to help businesses with essential time tracking systems. Its unique command center helps have centralized control over tracking. This means employers can track employees from any screen or within a specific job.
In addition to more than 1,000 connectors through Zapier, ClickUp offers native integrations with Slack, G Suite, Dropbox, and a number of other apps.
Timecamp
Featuring freemium improvements, TimeCamp is a fantastic free employee time tracking app with manual and automatic timesheets, a time diary, and automatic task detection features. With a neat and modern design, it is well made and simple to operate.
Projects and tasks are the foundation of TimeCamp, and you can create budgets for either to make it simple to measure added hours against projects and tasks. Attendance and absence analysis supports accrual monitoring and vacation tracking so you can keep track of who is present and absent at any given moment, as well as when people start and cease working.
Harvest
Thousands of agencies utilize Harvest as their employee time tracking app. Everything from timesheets, invoicing, and expenses to project planning, budget tracking, and reporting are included in its capability.
Harvest is widely-liked because it's simple to use and exceptionally well designed, with a lovely and simple layout that functions on both desktop and mobile. With the help of robust reporting tools like Harvest's time tracking for customers, projects, and tasks, you can simply evaluate your data, including billable and non-billable time for particular staff members, tasks, clients, and projects.
Conclusion
Among the list detailed above, we highly recommend Clockly by 500apps for all your employee monitoring requirements. The application has everything you need to ensure a highly productive workforce. Moreover, along with HR management solutions, the application also provides you with access to 50+ other applications ranging from sales and marketing to collaboration and support. Check out this employee time tracking app now and ensure your business runs smoothly and successfully.
Discover Why Clockly Stands Out
#1
Get an instant preview of employee activities - timesheet, keystroke & mouse click logging
#2
Monitor in real-time by automatically capturing screenshots of employee's screen
#3
Take control of employee work hours for better project planning
#4
Utilize the project management functionalities to deliver your projects on time
#5
Add unlimited projects and manage all in one place
#6
Customize the screenshots interval and mouse / keyboard activities
#7
Integrate with popular project management tools such as Projectsly
#8
Automate payroll & expense claims with the online time-sheets
#9
Unbelievable pricing - the lowest you will ever find
#10
Everything your business needs - 50 apps, 24/5 support and 99.95% uptime
Join the SaaS Revolution
All-in-One Suite of 50 apps

Unbelievable pricing - ₹999/user

24/5 Chat, Phone and Email Support