Employee Monitoring and Managing Strategy
When employees can stay on track and keep up with the tasks that they have been assigned, it becomes easier to record progress. But when they are constantly distracted, they might not get anything done.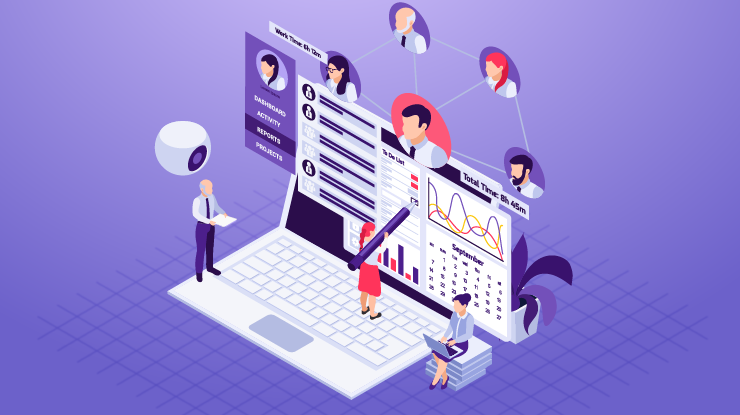 Your employees' work attitude and commitment will go a long way to determine the type of results that your organization will get from its activities. When employees can stay on track and keep at the tasks that they have been assigned, it will be easier to record progress. But when they are constantly distracted, they will not get anything done.
Numerous distractions can influence employee performance and make it difficult to focus on the task at hand. As a result, many employers are now looking for ways to track the position of their employees. Employers and administrators can tackle some types of risk with an effective monitoring strategy. A monitoring strategy utilizes an innovative employee monitoring system. These tools can track employee productivity, improve work performance, motivate employees, protect intellectual property, and identify the bad eggs in your system. So, how can organizations monitor and manage employee activity? Keep reading to find out.
What is Employee Monitoring?
In simple terms, employee monitoring is defined as the process through which employers and administrators keep track of those who work for them. It involves using supervisory tools and strategies to track employees' engagement when they are supposed to be at the workplace. Employee monitoring is not a one-time process but a series of actions that reveal vital information. These actions may include monitoring user activity on a centre activity, monitoring remote worker activity, or tracking employee actions when representing the organization outside the office. The purpose of this type of monitoring is to make sure that organizations have access to data about employee behavior. This way, the company can stay abreast of each person's contributions, employee mindset, and risky workplace activities.
The advantages of the employee monitoring tool include having preset parameters that indicate whether the staff is doing well or not. They can also capture unacceptable behavior that can be used as future evidence.
Popular examples of monitoring tools used by employers include:
ID badges
Closed-circuit video cameras
Phone tapping
On-site security staff
Employee monitoring software
Location tracking
Social media tracking
Phone tapping
Private investigators
Biometric systems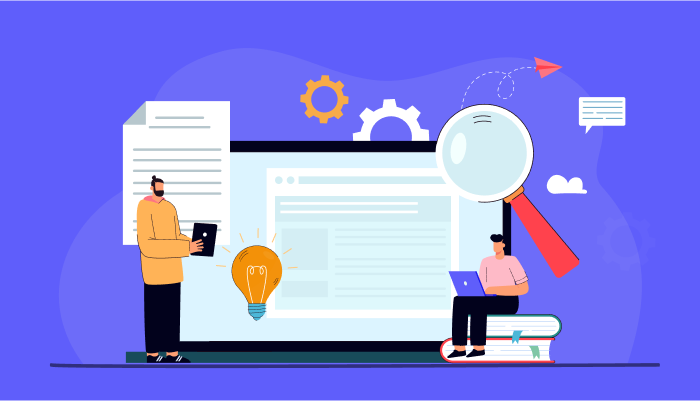 How to Create an Effective Employee Monitoring Strategy?
Anyone who wants to carefully and accurately monitor remote employees has to plan out different aspects of the process carefully. The software and strategy used will be more effective if they are compliant with the general belief and objectives of the organization.
Here are some of the best tips for employee monitoring:
1. Outline the Organisation's Goals
Why is the company interested in what employees are doing? What do they intend to use that data for? These questions will determine the organization's strategy for employee monitoring and ensure compliance.
These are some of the reasons why any employer would wish to monitor its employee's activities;
- To ensure compliance with data privacy
- Controlling and detecting insider threats
- Preventive excessive usage of company data and bandwidth
- Improve employee workplace productivity
- Reinforce the use of technology in the workplace
2. Create Feasible Planning
Now that you've identified why you want to track employee activity, it's time to settle on the how. How do you plan to go about monitoring everyone in your workplace? Do some research. Identify any tools or strategies that may help your cause. Review how these strategies comply with your work culture. Would you need to make any large-scale changes to suit the new system? Are the changes worth it, and how much would they cost?
It's crucial that you carefully plan every step of the way to make sure that you don't miss anything. It will also ensure that your strategies are responsive to the rigours of the modern-day workplace system.
Ready to Monitor Employees with Clockly's Employee Monitoring Software? Sign Up 14-day trial
3. Keep Track of Everyone's Activity
Your purpose for employee monitoring is to keep track of everyone and provide a detailed report on what needs to be changed. Organizations must show transparency by installing employee monitoring solutions on all the computer systems in the workplace - staff and administrators alike. When employees can see that their managers are confident and ready to follow through with the requirements of the monitoring tool, they find it easier to trust the entire process.
Everyone should be treated fairly. It's a bad idea to monitor only a single set of employees or a specific employee because of bad behavior. Every department also has to clearly outline and orientate employees on what is considered acceptable work behavior and what will be treated as insubordination. If you wish to incorporate these strategies into your business, everyone must participate.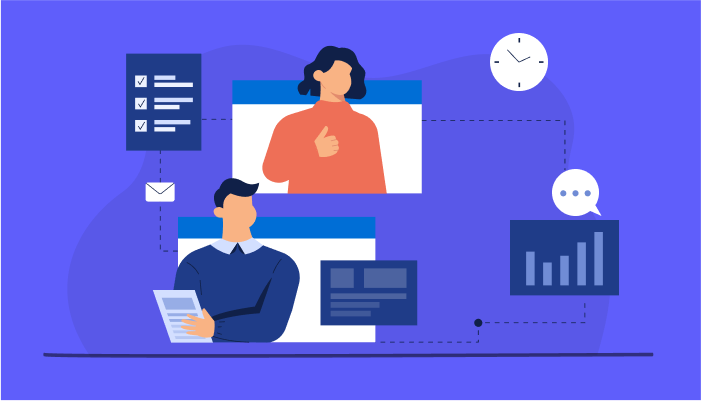 4. Avoid Invasive Monitoring
When keeping track of employee activity, it's also crucial that employers establish ground rules and limits on the extent of their tracking. Invasive monitoring of employee activities is a completely bad idea that will get you nowhere. Any strategy that captures more info than the organization needs for staff reporting and decision-making should be considered invasive. Employees may work for you, but they deserve some level of freedom, or else you risk stifling their creativity and productivity. Avoid strategies such as keystroke monitoring, personal devices, and other activities that don't contribute to the organization's progress. You don't want to unsettle employees by making them think you are stalking their activities.
Conclusion
You must be familiar with the meaning and importance of employee monitoring by now. With the helpful tips mentioned in this article, administrators can employ innovative strategies to track staff performance. You'll also allow staff and administrators to make the best use of the data and focus on optimal productivity. It would help if you tried to balance tracking employee activity and stalking. Don't take every action too seriously and try not to take away their freedom. Try time tracking software Clockly for Employee Monitoring today!
Discover Why Clockly Stands Out
#1
Get an instant preview of employee activities - timesheet, keystroke & mouse click logging
#2
Monitor in real-time by automatically capturing screenshots of employee's screen
#3
Take control of employee work hours for better project planning
#4
Utilize the project management functionalities to deliver your projects on time
#5
Add unlimited projects and manage all in one place
#6
Customize the screenshots interval and mouse / keyboard activities
#7
Integrate with popular project management tools such as Projectsly
#8
Automate payroll & expense claims with the online time-sheets
#9
Unbelievable pricing - the lowest you will ever find
#10
Everything your business needs - 50 apps, 24/5 support and 99.95% uptime
Join the SaaS Revolution
All-in-One Suite of 50 apps

Unbelievable pricing - ₹999/user

24/5 Chat, Phone and Email Support