Seven Ways to Make Employees Update Online Timesheets
Business use online timesheets to monitor their employees. here are seven ways to make sure your employees use your timesheet software.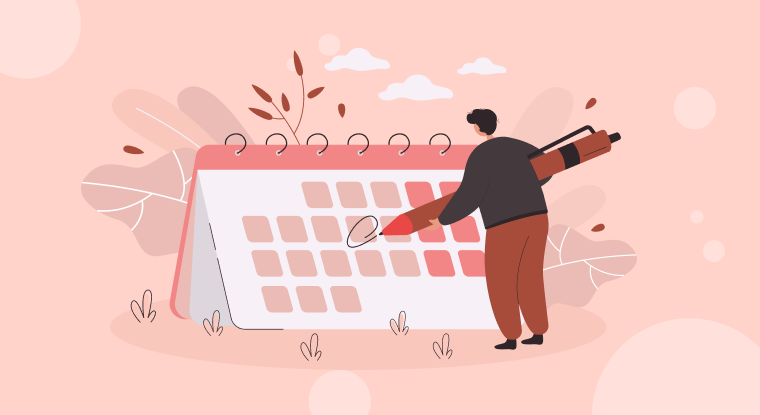 "Invest in better timesheet management software. Everyone wants to cut corners here or there, and paying per employee just to track time isn't fun. But, buying the cheapo $2/month solution that no one wants to use doesn't save you money at the end of the day because you constantly need to hound employees to use it, and you lose out on any forgotten billable hours." – Michael Eckstein The goal of all business owners is to see their employees all working together productively daily. As your business grows, it won't be easy to track all your workers and what they are up to. Proper monitoring requires you to know what everyone is doing while at work. The orthodox way of getting this done is by using paper timesheets. Each employee must sign in at the start of the day and sign out at the end of the day. The payroll team then uses the timesheet to evaluate each worker's total time spent to calculate their wages. It also helps to recognize defaulters like latecomers and slackers.
However, this method was prone to several time-consuming errors, and staff members could cheat it easily. The payroll team has a hard time compiling each individual's hour count, and in some cases, it takes days. Also, for future recall, you need to stock up the timesheets, and this requires physical storage space and would require disposal when due.
Technology has made the employee time tracking process easier with the introduction of online timesheets. Now you can easily monitor your staff and understand how much time they have clocked up at a glance. They also reduce queries, data entry duplication, and unnecessary business costs. Now, businesses can easily meet deadlines, live within a budget, and achieve success by using time effectively. Now that you can keep accurate records, timesheets are essential for the success of your business.
What are Online Timesheets?
Online timesheets are digital software that allows employees to submit, view and access information online about the number of hours they have worked. The timesheet software allows them to do that easily from anywhere. The software is cloud-based and secure. Alternatively, timesheet software can be defined as a digital data table that employers can use to track a particular employee's time worked over a certain period.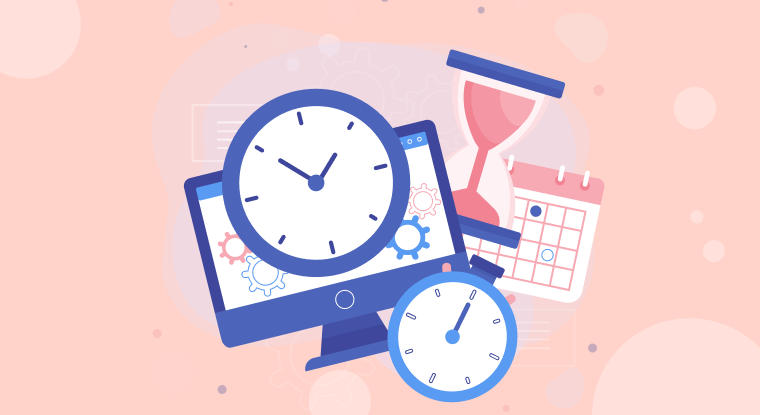 It is used to record the time spent on specific tasks, projects, or with a client. Now you and your employees can know what they are doing, therefore increasing accountability. Unfortunately, employees dislike submitting their completed timesheets for several reasons. How can you get your workers to submit their timesheets promptly? These are seven ways to make your employees update online timesheets regularly.
1. Automating Your Timesheet
It is time you migrated your timesheets from manual time tracking to a contemporary online employee time tracking system. Manual input is more prone to errors, and inaccurate data will hinder your business's productivity. With paper timesheets, you can be a victim of time theft, which will result in losses.
So to get them to use an online timesheet, you have to automate the whole process and eliminate manual processes. It will save you a lot of administrative work and effort to eliminate the possibility of human errors while filling manual timesheets. Also, that will speed up the approval process. When you automate the time tracking procedure, will make it more manageable and accessible to employees from anywhere
2. Educate Your Employees About the Benefits of Timesheets
Your employees might be reluctant to migrate to using a timesheet software because they are oblivious to its benefits. You have to make them understand how much the business stand to gain from using timesheets. Make them understand that the goal of every business is to make a profit, and it is only logical to want to keep an eye on how the time is spent. And also, whether it is spent efficiently or not.
Unless your employees understand it's important, they might be reluctant to use online timesheets. Therefore, educating your employees about the importance of timesheets might be a great way to get them to fill them on time for submission. Some of the things you need to explain to them about the importance of timesheets are:
It ensures transparency. Let the employees know that the timesheets will return the exact value of their time on each task. So, they do not stand the risk of being underpaid.
It saves their time so they can focus on further enhancing their skills.
They can work with less supervision, as the software interprets and record the time of each project.
The software allows them to recognize the skills they should spend more time on.
3. Get Feedbacks
Since online timesheets are newly introduced to your employees, you must ask for feedback. Since there's a chance you did not consult the employees before selecting your employee time management software, they might not see it to be as helpful as you dimmed it to be. They might not find it to be as helpful or as straightforward enough. Hence you should expect feedback.
The feedback process should also be made easy for employees. Allow for sincerity when members of the staff make them reverts. You can get feedback by initiating an email survey or an online poll. Through the feedback, you can understand the challenges your workers face while using the online timesheet software. Also, you will know why they are reluctant to turn in their timesheets. With the feedback, you can then come up with solutions to the problems your staff face
4. Teach Your Workers How to Use Timesheets
Irrespective of the software you choose, it is new territory for your workers. It would help if you let your team learn how it works. Your employees are busy, even if they are not, putting the responsibility on them to learn about the software is an aberration. As a business owner or manager, organize a training session in person. You can also distribute a guide or video tutorial via mail.
Even for an easy-to-use tool like Clockly, a basic introduction would not go amiss. It is important to train your employees to use timesheets, what data to fill and how often timesheets should be submitted. Also, you can conduct regular sessions to train your employees to show them how to log in their hours and track their work to avoid any delays. To ensure your classes have the desired effect, you can conduct a test at the end of the training.
Furthermore, you can create a help centre for your employees, where they can answer their questions in the future. Underrating this step will lead to frustration, wasted time, and empty timesheets later on.
5. Set Clear Policies
Now that the employee time tracking system is online, state clear rules from the onset. Make policies that mandate every employee to submit their employee on time, with consequences when they do not. You should also specify the number of strikes a repeat offender gets before they are penalized. Make it clear to your workers that time tracking is a job responsibility and should be attended to as such.
To reinforce your stance, you can distribute a written agreement to your workers. Or better still, you can include the policy in their employment contracts. As much as you are within the applicable laws of employee monitoring, you are safe to enforce your rules. Be strict and highlight clear guidelines, making problems with enforcement easy to resolve later on.
To be safer, since your employees are just coming to terms with a new system, you can send weekly reminders or circulars. Life is too busy, and the brain needs consequent and intentional jabs to chart a new course. The best online timesheet software has plugins that allow you to program recurring emails from your Gmail account. So, if a member of staff refuses to send in their timesheets after several notifications, they should be penalized.
6. Maximize Your Software for Time Tracking
Your time tracking software has several features that can enable your company to run more efficiently and get more timesheets submitted. You need not be a tech guru before you can maximize the Clockly timesheet software.
Clockly allows you to:
Know who's working and when they are working. Hence, you can log in at any time to see who is working on what, and you can know whether anyone is missing.
Let employees clock in by location. This feature makes it possible for employees to clock into the software only when they are at the required worksite.
Send alerts when employees are not where they should be. This gives you a real-time handle to monitor each of your staff.
Send important messages at any time. The clockly software has an inbuilt messaging feature that lets you send alerts when needed.
Receive periodic screenshots when the software is online. With this, you can see how your employees are faring while carrying out their tasks.
Manage project budgets and accomplish projects by tracking every minute detail of each project from start to finish.
On realizing how much more you can do with timesheet software, it would be easier to impress your employees on how much is at stake if they fail to use timesheets.
7. Combine Payroll With the Timesheet Software
Another way to update your employees' online timesheets is by integrating your software into their payroll register. In simple terms, the software collates the hours clocked by each employee and uses it to calculate their wage at the end of the week.
This is a very effective way—even more effective than penalizing contravening employees—to get all employees to come to terms with using timesheet software. When employees realize that the application collates their hours and not using it signifies delay or even non-payment of their wages, they would be more open to using your online timesheet software.
Improve employee productivity and efficiency with Clockly's timesheets Sign Up 14-day trial
Integrate & Track Seamlessly
"Time is more valuable than money. You can get more money, but you cannot get more time." - Jim Rohn
The ability to accurately track employee hours decide the productivity of a business. If poorly managed, workers can just denote any number as hours spent at work, and you would have to pay. In the end, you lose money to what is called time theft.
Using timesheets provides businesses with invaluable data regarding how efficiently your employees use their time and improve productivity. Using online timesheets helps you to monitor your workers and also do so much more.
Clockly is the best employee tracking software out there, and you can get started with their combo plan. You can enjoy Clockly and 39 other relevant applications.
Discover Why Clockly Stands Out
#1
Get an instant preview of employee activities - timesheet, keystroke & mouse click logging
#2
Monitor in real-time by automatically capturing screenshots of employee's screen
#3
Take control of employee work hours for better project planning
#4
Utilize the project management functionalities to deliver your projects on time
#5
Add unlimited projects and manage all in one place
#6
Customize the screenshots interval and mouse / keyboard activities
#7
Integrate with popular project management tools such as Projectsly
#8
Automate payroll & expense claims with the online time-sheets
#9
Unbelievable pricing - the lowest you will ever find
#10
Everything your business needs - 50 apps, 24/5 support and 99.95% uptime
Join the SaaS Revolution
All-in-One Suite of 50 apps

Unbelievable pricing - ₹999/user

24/5 Chat, Phone and Email Support