10 Employee Time Tracker Apps to Download in 2022
Time tracking is a great way to facilitate a culture of improvement at the workplace. We look at 10 fantastic time tracking apps with you in mind as a manager or employer.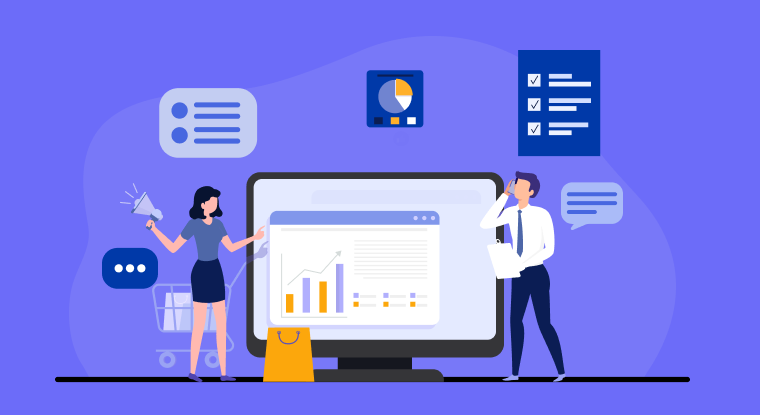 As a business owner or manager, boosting employee productivity is a priority. With an employee time tracker, you get a suitable springboard from which you can achieve this. In this article, we'll describe how they work and show you 10 excellent solutions you can check out for your business.
What is an Employee Time Tracker?
An employee time tracker is a software solution that records employees' work hours on a mobile device, PC, tablet, or web. It measures working time and additional hours like breaks, lunch, overtime, etc.
How Does the Employee Time Tracker Work?
How an employee time tracker works will depend on the time tracking it's built to carry out. It may be a manual time tracker or automatic time tracking app.
Manual time tracking
With manual time tracking, employees click a button to start tracking. When they're done with the task, they click a button to stop.
Automatic time tracking
Automatic time tracking takes control from humans. It initiates tracking automatically when a work-related app or site is in use.
Why is an Employee Time Tracker Important for Employees?
Time tracking is essential to employees for two major reasons. Firstly, it helps employees improve their performance. By providing an accurate record of hours spent on each task, employees can see how well they've performed daily. This provides a springboard for gradual improvement. Secondly, it makes payrolling easier. Time tracking apps provide an accurate record of hours spent at work, ensuring that workers get access to adequate compensation for their work.
What Are the Advantages of an Employee Time Tracker?
Having a time tracking app offers valuable advantages, such as:
Tracking employee performance
Time tracking apps allow you to visualize how well employees perform their tasks. This way, you're able to offer assistance where needed.
Accurate billing
With a time tracking app, you can eliminate all the hassle related to billing. A time tracking app records hours accurately, ensuring every minute spent at work is accounted for in payments.
Project estimation
A time tracking app provides accurate history and insight into past projects. This information helps managers take on new projects by allowing them to make estimates of project needs and timelines.
What Are the Features of an Employee Time Tracker?
A good employee time tracker would need to have the following features:
- Manual and automatic time tracking
- Web usage tracking
- Application usage tracking
- Screenshots
- Keystroke logging
- Mouse clicks
- Project management integration
- Reports and analytics
What to Look for While Choosing an Employee Time Tracker for Employees?
When choosing an employee time tracker for your business, ensure to look out for these:
Comprehensive features
An employee time tracker is a critical business tool. So, choosing one with features that meet your business's needs is essential.
Excellent pricing
An employee time tracker that's priced just right will not tear your pocket, allowing your business to save money while boosting productivity.
Great user support
A great time tracking software offers excellent support at all times so that you're always guaranteed a high-quality experience.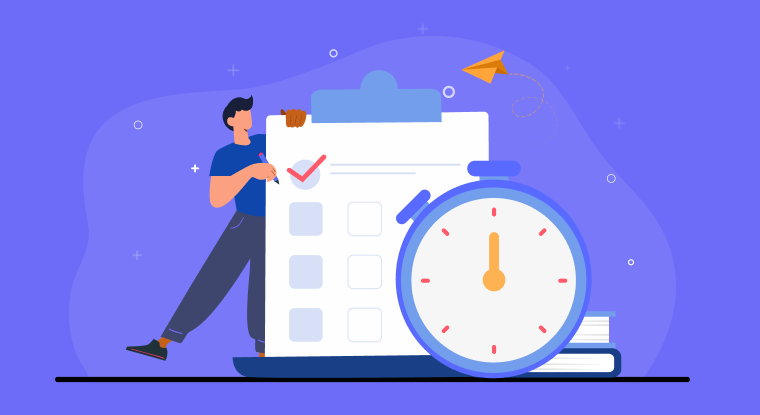 10 Free Employee Time Trackers
Here are 10 free time tracking apps that we recommend you make a pick from:
Clockly
Clockly is an excellent time tracking application from the 500apps suite. With tons of unique features to monitor and track employee activity throughout the workday from any location, Clockly is the new way to stay on top of your game as a manager or employer. Its features include accurate time tracking with just a click, screenshots, web usage tracking, location tracking, and more.
Clockly also logs user keystrokes and screenshots so employers can know what employees are doing in real-time. It also offers integration with multiple productivity apps, such as Asana, Trello, Jira, and more. Clockly comes with full access to the 500apps suite, at only $14.99 a month.
TimeCamp
TimeCamp is a robust, fully-functional time tracking software designed to help you optimize your workers' performance in your industry. Its feature-rich time tracking app helps you gain insights into your projects and tasks. TimeCamp automatically tracks activity on your work apps and ensures that your workers aren't spending valuable time on social media.
TimeCamp also makes billing seamless, allowing managers to track time as billable or non-billable time. With TimeCamp, invoicing is also effortless. With the click of a button, managers can generate detailed invoices that ensure everyone is paid adequately for their time. TimeCamp integrates with 100 other productivity apps. Pricing starts at $7 per user per month for the paid version.
Homebase
Homebase is an excellent time tracking app for businesses in nearly any niche or industry. Homebase makes it easy to track employee hours seamlessly with its top-rated time clock software that accurately logs time data for each employee. Homebase also allows managers to schedule tasks for different employees, making project management and task assignment easier. Schedules can be published with a single click and are adjustable at any time.
Homebase also makes payrolling easier, combining hourly rates and billable hours to derive an accurate estimate of the amount of pay due to each worker. With thousands of businesses trusting Homebase for time tracking, you can't go wrong with this option. Homebase pricing starts at $20 per month per location.
When I Work
When I Work is an employee scheduling and time tracking app that takes care of all your time tracking needs as a business. When I Work makes scheduling easier, with the ability to upload new shifts and schedule tasks for employees in real-time. With When I Work, onboarding new employees is seamless. New employees can be added to the team with a few clicks and receive their tasks immediately.
When I Work also allows you to integrate your schedule with its time tracking software so that you are always sure whether your employees are on track to complete their projects or not. When I Work is available on mobile, PC, and tablet. Pricing starts at $4 per user per month.
Clockify
Clockify is a simple but powerful timesheet app for small and medium businesses looking to optimize productivity and get a better handle on worker hours. Its dedicated time tracker tracks worker hours in real-time and logs them in a visually-appealing timesheet.
Clockify also monitors worker activity to determine who is working on each project. It also has an auto tracker that automatically tracks activity on your business's websites and apps in its operations. Clockify also provides detailed reports to help you analyze and report tracked time. Clockify is free for unlimited users to access its basic features. Paid plans start at $3.99 per user per month.
Toggl
Toggl is a dedicated time tracking software that provides effortless time tracking to elevate employee productivity and minimize stress. With Toggl Track, you can track employee work hours across the web, on desktop or mobile, with one app. All modes sync automatically, allowing you to have a complete picture. Toggl Track also offers an auto-tracking option to automatically track your workers once they begin using work-related software on their device.
Toggl offers seamless payrolling so that you can handle worker payrolls without any issue. Toggl also creates detailed reports to help you understand your employees better. Toggl offers more than 100 integrations, with pricing starting at $9 per user per month.
Harvest
Over 70000 companies use Harvest as a trusted choice for time tracking and employee monitoring in the corporate sphere. Harvest makes it easy to track time from any device, whether a PC, tablet, or mobile phone, providing prompt reminders to users so they always remember to use the app. This employee tracker software facilitates reports and analysis, allowing you to visualize who is overworked or underworked so that you can assign or reassign duties where necessary.
Harvest also allows you to export generated data into your favorite tools to turn it into insights. Harvest also streamlines payrolling and billing, with PayPal and Stripe integration included. Pricing starts at $12 per user per month for access to all features.
Time Doctor
Time Doctor is a robust, reliable employee tracking system trusted by small and medium businesses in many industries. Time Doctor offers fantastic features to visualize and track how employees contribute to the company, and it does a great job at it! Its distraction alerts help your employees stay focused, and monitoring lets you view what your employees have done throughout the day.
Time Doctor also offers online payrolling, so you can convert hours worked into payments for your workers. Time Doctor works on all devices, with integrations such as Jira, Asana, Salesforce, and more. Time Doctor pricing starts at $70 per user per year.
Hubstaff
Hubstaff is an all-in-one employee time tracking, timesheet, and employee monitoring software. Its simple but accurate time tracking software makes it easy to track employee activity across multiple devices, including desktop, web, mobile, and Chrome. Hubstaff's automated timesheets also integrate with an advanced payrolling system, allowing you to compensate workers efficiently and without disputes.
Hubstaff also offers highly visual reports and data analytics, allowing you to see where your team members may be lagging and where you need to make changes. Hubstaff pricing starts at $7 per user per month.
ClickTime
ClickTime makes it easy to track hours and manage employee performance to drive excellence. ClickTime employee time clock allows you to automatically add employee hours to timesheets or track work hours, with a dedicated time tracker to measure hours across multiple devices. Whether you're using a mobile device or on a PC, ClickTime is on hand to make time tracking a breeze.
Its detailed reports provide valuable insight and support multiple integrations to allow for excellent decision-making. ClickTime pricing starts at $9 per user per month.
Conclusion
Time tracking is a great way to foster an environment of accountability and productivity at the workplace. If you're looking to boost productivity at your workplace and eliminate payroll hassles, consider getting an employee time tracker!
Discover Why Clockly Stands Out
#1
Get an instant preview of employee activities - timesheet, keystroke & mouse click logging
#2
Monitor in real-time by automatically capturing screenshots of employee's screen
#3
Take control of employee work hours for better project planning
#4
Utilize the project management functionalities to deliver your projects on time
#5
Add unlimited projects and manage all in one place
#6
Customize the screenshots interval and mouse / keyboard activities
#7
Integrate with popular project management tools such as Projectsly
#8
Automate payroll & expense claims with the online time-sheets
#9
Unbelievable pricing - the lowest you will ever find
#10
Everything your business needs - 50 apps, 24/5 support and 99.95% uptime
Join the SaaS Revolution
All-in-One Suite of 50 apps

Unbelievable pricing - ₹999/user

24/5 Chat, Phone and Email Support