Five Tips for Improving Team Transparency with Time Tracking Software
If you wish to improve the organization and efficiency in your team, these tips are the best you can get on how the time tracking software works.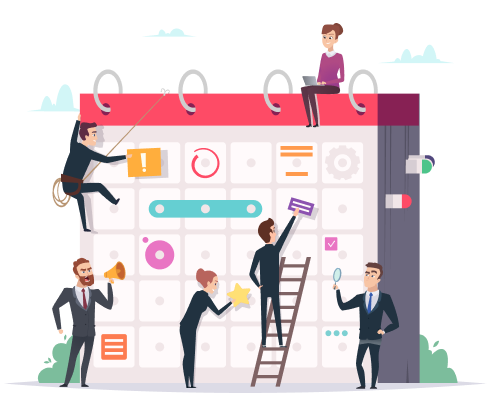 Without transparency in your organization, there will likely be confusion and a lack of clarity in the efficiency of individuals and groups. You will not know the amount of time spent on specific tasks or different tasks assigned to them.
Hence, offering support and guidance is almost impossible; causing you to lose track of your team. You'd just have to trust them to utilize their time wisely, and complete important tasks by themselves.
This doesn't have to be the case with a time tracking software. It's a kind of software that calculates the efficiency an individual or group of employees has spent completing a specific set of tasks or tasks assigned to them. Using software for time tracking, you can monitor all your performances and see areas where time is being spent on particular tasks. Therefore, worrying about the progress of your projects would be a thing of the past.
Boost Team Transparency with Clockly Sign Up 14-day trial
For an individual or a group tasked with monitoring the team's performance and progress, you will want to observe the following important tips for managing your team with software for time tracking, in a way that increases efficiency as well as transparency. Transparency will expand your organization by creating a culture of accountability, effectiveness, and efficiency. Try these tips.
Five Tips for Improving Team Transparency with Time Tracking Software
1. Keep Track of All Employees' Activities
To ensure transparency in your team, track the time spent on particular tasks done by individuals or groups of employees. Also monitor every activity on projects or tasks at a micro-level, so that progress and status can exist at a glance. With software for time tracking, you can interact directly with employees and address individual issues, by envisioning tasks in a timeline. It ensures that quality time is spent on particular tasks, applications are only used for work-related activities during work hours, applications are not running in a backdrop, and they are active.
Understanding the valid employee's working time division about specific tasks promotes transparent assessment of a project's Key Performance Indicator (KPI) and commitment to organizational specifications. Tracking software allows you to monitor employees' computer tasks, record them, and see them when necessary. Software for time tracking is an outstanding tool for tracking time spent by different individuals, making it a great tool for productivity, process improvement, and accountability when utilized properly.
Time tracking software is an excellent tool for mapping out where time is spent, by whom. Such analysis when properly utilized is great for accountability, process improvement, and productivity @ThinkTechIT @ThinkTechIT SEO Spider 13.0 - https://t.co/fILaERUTkF. Update includes -

😱 Near Duplicate Content Analysis

🐸 Spelling & Grammar Checks

🕷️ Improved Link Data (Link Position, Path, Target)

🍻 Security Checks

& loads more. Enjoy! pic.twitter.com/Lc7yhq8NVS

— Screaming Frog (@screamingfrog) Nov 24, 2020
2. Use Timesheets
As a team grows, it becomes more difficult to monitor what everyone is doing and where employees are spending their work time. Having little understanding of what individuals are doing every day can cause your team to run wastefully and inefficiently. To ensure this does not occur, you can begin to have employees fill in timesheets daily; where they record tasks they are working on every instant or hour they are in the workplace.
Timesheets provide an easy solution to issues that can hinder growth in companies and help reduce inefficiency, by boosting an individual's productivity and credibility. An employee's timesheet gives an easy way to effect important changes to how your organization runs. They can be in paper forms that each employee keeps at hand or on their desks when the day ends, online documents that employees fill daily, or an automated and potent online software that runs in the background and tracks what individuals are working on.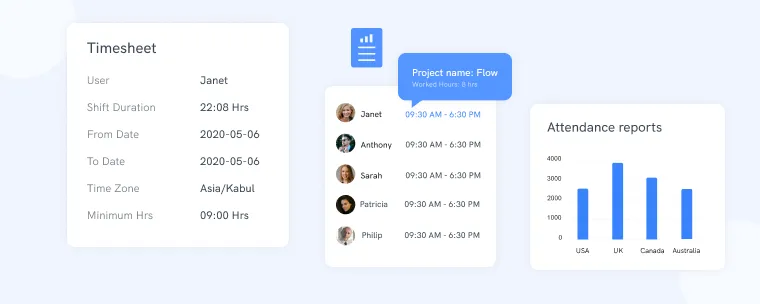 Few of the top time tracking apps include timesheets that allow employees to divide the tasks according to the project and make billing easy. Timesheets allow you to record working hours on the field or at the office. It has a control panel that shows actual-time data to assist you in managing employee working hours.
If there is a problem with payroll, timesheets will be useful to verify your employee's working hours. As an effective software for time tracking, managers will have the right tools they require to efficiently control their employee's attendance. Get a detailed log of all employees' attendance with Timesheet.
3. Pay for the Work Done
Compare the estimated hours with actual working hours. Pay for only productivity hours to the employees who extend work more than the required time, also follow the same in the case of remote employees.
For your business to be relevant, you'll need to ensure the amount you are charging a client is higher than the price used in completing the project. To determine costs, the only way is to figure out the number of hours expended on the project. This is where software for time tracking is needed. Without a time tracking tool, many establishments can't realize that some projects they engage in are actually unproductive.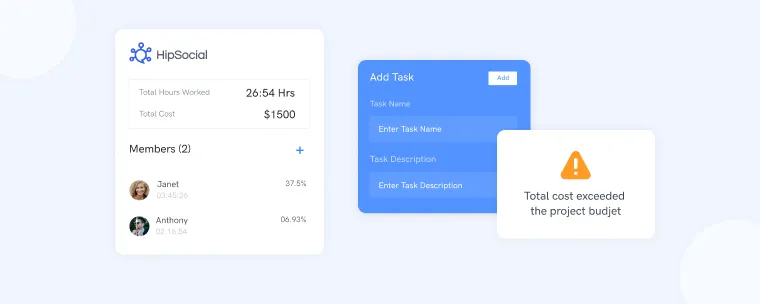 Time tracking tools help to estimate the duration each task takes for customers and gives the most transparent and error-free bill. This helps to build trust with clients, while also making sure you are levying appropriately for the time spent. Using a time tracker, you can ascertain the accuracy and productivity of time used by any employee for transparent journals and ensure agreement in labour principles.
4. Manage Employee Payroll Problems Easily
The challenging phase in every organization is unexpected errors while processing payments. No matter how accurate the manual work is, there will be mistakes in some situations. A time tracker reduces the payroll department's necessary work and gives accurate results which include the working hours, attendance, etc. it gives insights on operations, such as tasks that are taking up lots of your employee's time.
Managing a business involves staying on top of different sections, including troubleshooting, client service, operations, and finance... with everything occurring at once, it is tasking to control the most important business resources; people and time.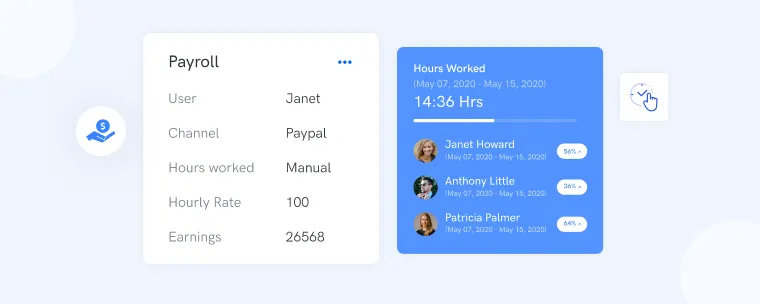 Recording employees' timesheets, participation, and preparing payrolls take a lot of time. It can be really overpriced, if not done rightly. Companies lose lots of money every year, as a result of bad time tracking and incorrect payroll. This can be corrected by using the right software for time tracking. According to Ronald Kluger, the app is exciting for companies that focus on task orientation and monitoring.
Constant timesheet sustenance has clarified payroll processing. It tracks workers working periods regularly, and provides a clear working duration report of an employee. Hence, assisting the HR department in generating wages calculation, by minimizing inaccuracies in the process if any like in 500HRIS. With software for time tracking, employers can save an aggregate of 5.8% on total payroll expenses when they run payroll.
5. Effective Planning and Budgeting
Budgets are extremely difficult to estimate. Without budget tracking, you can't make sure your team is expending the exact amount of resources on several tasks, according to priorities. Supervising a project's budget is a huge responsibility, as you need to control risk, coordinate costs, and ensure budget expenses are minimal.
Running out of cash and excessive spending are common consequences of inappropriate budget coordination. Accurate budget tracking helps you remain accountable and transparent to associates –explaining how resources are being utilized.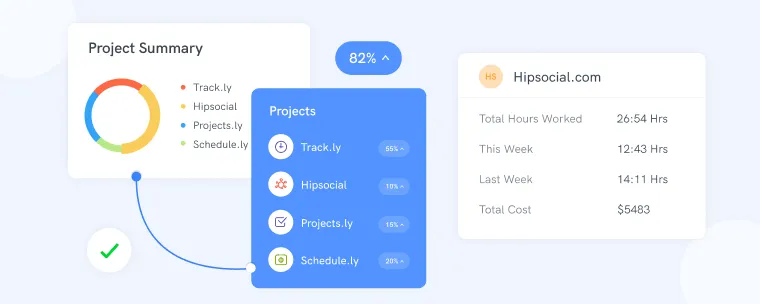 Employers can have a standard project rate, making it simple to account for contractors added to the team.
Tracking budgets using a manual tracker like excel can be time-consuming due to the manual entry of data, making it prone to human error. Using computerized tracking software helps you automatically offset and track all projects at a glance. It breaks down budget expenses by tasks assigned, project periods, and employee workflow.
For credibility, balance your workflow with the exact agenda that contains the project quotes, resource data, work estimates, deadlines, timelines, etc. Software for time tracking lets you keep track of employees by sending a reminder, when they are behind schedule and lets you organize project budgets.
Conclusion
Make sure that no task, employee, or team ever falls into the trap of not being productive or allows their tasks to overrun their schedule and go by the wayside. You can use a tool like Clockly by 500apps to transform how you track your employee's and team's tasks and productivity while getting updates on employee progress. Finally, you can see the big picture and learn why time tracking software, Clockly is helping managers restore lost time and resources. You never want to pay for time spent whittling away the hours or lost on non-productive efforts that don't result in work product.
Discover Why Clockly Stands Out
#1
Get an instant preview of employee activities - timesheet, keystroke & mouse click logging
#2
Monitor in real-time by automatically capturing screenshots of employee's screen
#3
Take control of employee work hours for better project planning
#4
Utilize the project management functionalities to deliver your projects on time
#5
Add unlimited projects and manage all in one place
#6
Customize the screenshots interval and mouse / keyboard activities
#7
Integrate with popular project management tools such as Projectsly
#8
Automate payroll & expense claims with the online time-sheets
#9
Unbelievable pricing - the lowest you will ever find
#10
Everything your business needs - 50 apps, 24/5 support and 99.95% uptime
Join the SaaS Revolution
All-in-One Suite of 50 apps

Unbelievable pricing - ₹999/user

24/5 Chat, Phone and Email Support