How to Check Employee Productivity in Real-time
Different factors consider the overall output of a company. However, it is crucial to closely track any organization's employee productivity. This is the core of any business organization. Read more to gain more insight on how to increase staff productivity.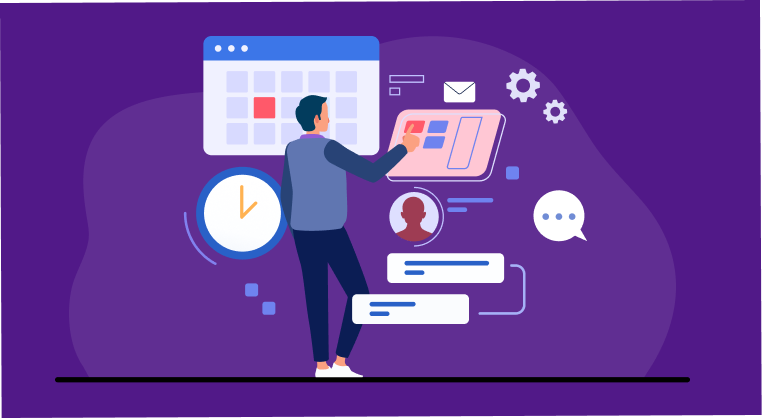 Every firm depends on employee productivity to survive. An organization will suffer loss if its employees aren't productive enough, regardless of the sector an organization specializes in or the nature of its products or services. Customers would get unhappy with a company's mediocre service and go to other competitors that provide efficient service. Unproductivity in a company will result in wasting capital and human resources, and neither a manager nor a business owner wants such an occurrence.
Every organization wants its employees to perform as effectively and independently as possible. Unfortunately, the use of intuition alone makes it difficult to accurately track how its employees are productive throughout the day. Therefore, it is important to incorporate employee monitoring software to keep tabs on the employee productivity of the organization.
An essential part of HR is productivity assessment. Therefore, any performance level that is not evaluated cannot be raised. The main issue is that, depending on how the process is varied, "productivity" itself is somewhat difficult to measure.
An organization's HR department always looks out for the best practices for their companies. One of such procedures is measuring employee productivity.
It is pertinent that an organization understands the importance of employee tracker software in its company if it values the growth of the company. Productivity helps an organization increase profitability, provide better customer service, cut operating expenses, etc. An organization must understand the concept of people management properly, and how it helps it use resources effectively since, as we are all aware, human capital is an asset in every company.
As a business owner or HR personnel, you might be wondering at this point how you can accurately measure your company's productivity and determine if you are on the correct course. This article will guide you and show you practical guidelines for checking your organization's employee productivity.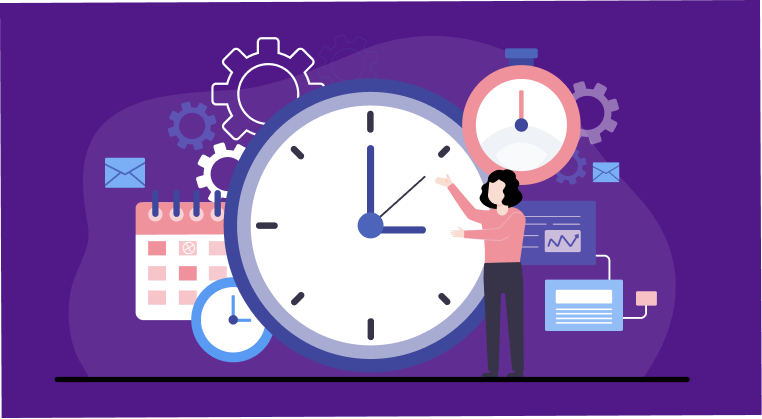 Why is It Important to Check Employee Productivity in Real-time?
Every company is unique in terms of producing goods and rendering services. It would be unproductive to think there is a single strategy for measuring productivity because even organizations operating in the same industry and serving comparable clients are different in certain crucial elements. Additionally, it's possible to have different employees working in different sectors of your organization. The productivity indicator for one area of your company would differ from the metrics for the other areas. For instance, at a restaurant, the waiters are just as essential as the sales representatives, yet the same standard can not be applied to monitoring employee productivity.
Data analysis and statistics have shown that most organizations and companies think that staff productivity is one of their greatest challenges. It is important to track employees in real life because the problem is not limited to organizations and companies. Any nation's economy depends on the growth of the different sectors operating within it. Hence, if companies are not productive in producing goods and services, it adversely affects the nation's overall growth.
The importance of employee productivity is greater than some businesses realize. Failure to track an organization's productivity gives the organization an unprofessional outlook. Clients tend to get dissatisfied with the quality of service rendered by an organization if its employee tracking system is inefficient. Dissatisfaction can be dangerous to the outlook of an organization because the reviews given by customers are important in the growth of any business or organization. Hence, it is crucial to track your employee's productivity using employee tracking software or employee time clock.
5 Tips for Maintaining High Employee Productivity
Companies invest a lot of money in setting up businesses. After that, a lot of money is also invested in hiring the top personnel. However, some employees would not be productive enough to help the company be more productive and efficient. Therefore, an employee time tracker is required for tracking staff.
A significant topic of focus is increasing workplace productivity. Everyone in the organization will strive to increase productivity and employee engagement if the organization incorporates a timesheet app. An employee tracking software will guarantee that your staff members are working efficiently and not wasting time.
If you are a business owner or general manager, the first step to consider in creating a more productive workforce is to look within the company. The most important questions should be asked. Examples of such questions include: What products or services the organization provides? What type of practices would help the company become more productive? How many segments of the workplace need to be tracked? What is the organization's target for production? A sales target?
Once the answers to these questions have been settled, these 5 tips will help track your employee productivity in an organization and make it more efficient.
Set Your Organization's Expectations and Deadlines in Clear Terms
With responsibility comes accountability. Setting clear company expectations and targets gives the staff of an organization a target to work with. In this era of remote work, your staff would be happy if you clarified what was expected of them. Even if the business is run locally, as a business owner, your company can't rely solely on your employees' 9 to 5 schedules. Most staff work an 8-hour shift but are only productive for half of that time. As a result, the other hours are squandered, and the organization is responsible for paying for their wages and salaries. However, if you set clear expectations and real time employee monitoring, your employees will know how to perform as such. If your project has a deadline, you might also establish them.
Establish a Culture of Productive Feedback
There is no need for you as a business owner to wait for an annual report if you want to stay updated with your employee's productivity. If you are in charge of your company or division, you should routinely set up a method for receiving and providing feedback. You may select whatever frequency you choose, but avoid choosing one that is excessively low or frequent. It works just well to have a monthly or quarterly feedback system where employees provide you with updates on their progress and get your input.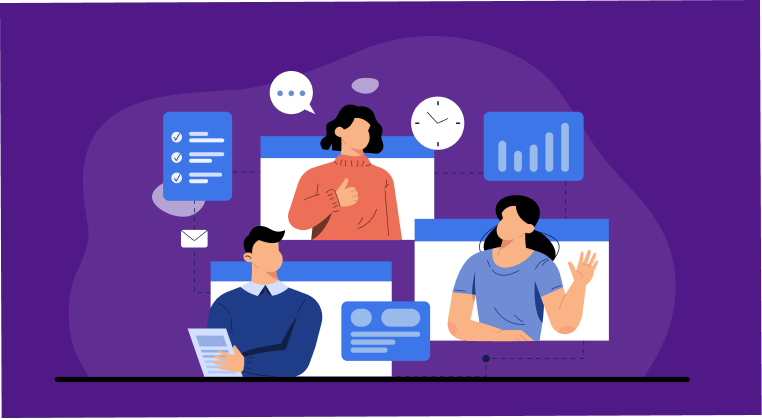 Utilize the Right Tools When Assessing Performance Assessments
As an organization that is interested in tracking its employee productivity, it is better to use the appropriate employee efficiency tool or an OKR software as you will need to frequently evaluate efficiency metrics or performance reports to know how the employees perform on their assigned tasks, what types of productive apps they use, and how to track their real-time work through automatic screenshots. These fundamental aspects of the program offer an automatic report on the team's or a person's productivity, saving you time when examining performance reports.
You can keep an eye on how much time your staff spends working using an employee time clock. When establishing this method, instruct your staff to utilize the timer rather than manually recording the time. Apps for time monitoring are excellent for figuring out how long it takes to complete particular activities.
Keep an Eye on Staff Wellbeing
Keep tabs on the health of your employees at work. This impacts employee productivity; hence keeping track of employees' presence or absence is important when assessing productivity. Although the person performs well at work, using sick time due to job-related stress negatively affects productivity. The employee's presence at work, even when things are going poorly, affects productivity over time. Monitoring both situations is crucial while gauging production. To find out how frequently employees work while ill, you may poll your workforce once or twice a year. You can also implement wellness initiatives at work to address this problem.
Maintain a Proper Organizational Culture
Organizational culture refers to standards you and your staff members should uphold in the workplace. Your company's culture will be influenced by how you deal with customers, workers, and other stakeholders. You could have various hierarchical, market, and other organizational structures. An open-door policy is always preferable, and this type of culture encourages staff to approach top management regardless of rank when they are having problems at work. Poor organizational culture will reduce productivity since it makes workers uneasy. Therefore, establish the culture first, followed by your organization's goals, before measuring employee productivity.
Conclusion
Measuring actual productivity is a difficult procedure. To reach the objectives they have set, each employee must perform effectively. To successfully assess employee productivity, you must first understand their engagement and make the required adjustments. Use an automated technique for tracking staff productivity to calculate the output and provide reports. The tips highlighted in this article give every organization an overview of the many methods for gauging staff productivity. If you are looking for the best employee productivity tool, then look no further than Clockly by 500apps. This advanced employee monitoring software helps you keep track of your workforce productivity and also gives you access to other 39 applications including a complete HR suite.
Discover Why Clockly Stands Out
#1
Get an instant preview of employee activities - timesheet, keystroke & mouse click logging
#2
Monitor in real-time by automatically capturing screenshots of employee's screen
#3
Take control of employee work hours for better project planning
#4
Utilize the project management functionalities to deliver your projects on time
#5
Add unlimited projects and manage all in one place
#6
Customize the screenshots interval and mouse / keyboard activities
#7
Integrate with popular project management tools such as Projectsly
#8
Automate payroll & expense claims with the online time-sheets
#9
Unbelievable pricing - the lowest you will ever find
#10
Everything your business needs - 50 apps, 24/5 support and 99.95% uptime
Join the SaaS Revolution
All-in-One Suite of 50 apps

Unbelievable pricing - ₹999/user

24/5 Chat, Phone and Email Support