Employee Productivity Tracker to Monitor Employee Performance
An organization's growth is majorly dependent on its productive employees. Employee monitoring helps in tracking their work progress and making better plans of action to help employees reach their defined goals.
Tracking the performance of employees wasn't embraced tightly by businesses until Covid-19. The pandemic gave a facelift to remote working; there must be an employee time clock to get optimal results from such working conditions.
What is an Employee Productivity Tracker?
An employee productivity tracker is a technological tool installed or accessible on the web that provides real-time information on employees' work performance and time management. As the name "tracker" suggests, the job is straightforward: to take a detailed record of activity and send it to a dashboard for analysis. So, every action that a particular user carries out on the system that's being monitored is reported to a designated coordinator.
Installing a productivity tracker for employees ultimately encourages employee activity and boosts output. The time sheet app only monitors activity during an agreed work hour. It is a formal check-in method rather than a direct replacement for a security camera. Most employees believe watching their activities is a terrible idea; it is necessary for the firm.
Why are Employee Productivity Trackers Essential?
According to a study by Bloomberg, a company that encourages the installation of employee tracking software records roughly 71% ROI. If this reason isn't enough to convince you of the value of employee productivity trackers, then let's highlight a few points;
Facilitate engagement & productivity
While employees are at work, all company's guiding rules and policies should be adhered to. A disengaged employee might not deliver on the job as expected. An employee monitoring software can provide a simple report on performance improvement.
Track attendance
Performance can effectively be tracked when an employee is available to work. Simply put, no human labor and no performance tracking. A productivity tool that is properly installed gives you an idea of what the employee is up to at a specific work time. The main benefit of keeping track of employee attendance is preventing time theft. Do you know what time theft is? It is a situation where employees frequently make claims to be at work during business hours when they are not.
Transparency
Employees can access their work system and conclude their shifts at predetermined times by using an employee time clock. After that, the manager may monitor and report on progress automatically. All activities are recorded by the tracking software, along with the duration of each one. This provides transparency throughout the procedure.
Increase profit
Profit is the goal of every business; if it isn't made, it might be assumed that the business has failed. No employer wants to run a failing company, and no worker wants to be associated with one. The company may see where and how much of its money is being spent by tracking employee performance. This allows tracking, improving, or reducing project budgets based on the effectiveness of the project and team.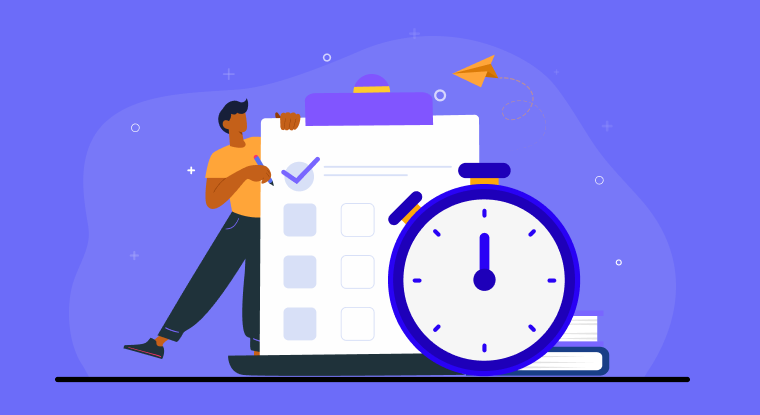 How to Use an Employee Productivity Tracker?
Anyone who is tech savvy can use an employee productivity tracker, and mostly, the software is premium and purchased by companies for daily tracking and management purposes. Here are a few steps on how to use an employee productivity tracker;
Create a company account
Upon purchase, this is essentially the first action. Open the software, find the signup button, and enter all the required data.
Add users
If the employer is the super admin to the employee productivity tracking software, then there is an opportunity to add employees. Every user (employee) in this step must have an assigned role; as a result, the supervisor should be distinguishable from other employees, etc.
Create project column
The employee time tracker will be empty if projects aren't created. Navigate to the create a new project feature to create one, and add all relevant descriptions about the project. Once done, you can add individual users to the project(s) that concern them.
Analyse/export reports
Once users have been added to a project, keeping track of and monitoring their minute-by-minute activities is simple. This will enable you to assess each employee's performance and create a comprehensive report.
What Makes Up a Good Employee Productivity Tracker?
Here are essential elements that determine a good employee productivity tracker;
- Simple to use
- Integrates time and offers precise project time logs
- Supports mobile devices
- Quick user identity verification
- Tracks time in one location and provides daily logs
- Accepts document, audio, and image uploads
- Integrates third-party apps and invoices;
How Clockly Can Help You Track the Productivity of Your Employees?
Any employer can best utilize an employee tracking system; it is pretty simple to use. Are you trying to search for one? Clockly by 500apps is the best tool in that case. Clockly is a world-class time-tracking solution with five major features. They include; online timesheets, time tracking, employee monitoring, project budgeting, and time tracking reports.
Clockly is built for both small and large-scale employers. It is an effective monitoring tool that offers thorough information about the activities of your employees while they are at work. These are integrated within the Clockly platform, making it the ideal all-in-one staff tracking system for your company.
Conclusion
There are various ways to measure employee productivity; however, this post is streamlined to help you advance regardless of the scope of your company. So, go ahead and efficiently track, monitor, and report on the productivity of your staff. Integrate employee tracker software right away to get the most growth and return on your investment for your organization, and you'll soon be convinced that you made the right choice.
Discover Why Clockly Stands Out
#1
Get an instant preview of employee activities - timesheet, keystroke & mouse click logging
#2
Monitor in real-time by automatically capturing screenshots of employee's screen
#3
Take control of employee work hours for better project planning
#4
Utilize the project management functionalities to deliver your projects on time
#5
Add unlimited projects and manage all in one place
#6
Customize the screenshots interval and mouse / keyboard activities
#7
Integrate with popular project management tools such as Projectsly
#8
Automate payroll & expense claims with the online time-sheets
#9
Unbelievable pricing - the lowest you will ever find
#10
Everything your business needs - 50 apps, 24/5 support and 99.95% uptime
Join the SaaS Revolution
All-in-One Suite of 50 apps

Unbelievable pricing - ₹999/user

24/5 Chat, Phone and Email Support