5 Amazing Employee Timesheet Software for Your Business
Every business must keep track of their employees' time. If you own a company that generates billable hours, you'll need to figure out how much to charge your customers. You'll need to track who spent how many hours on what if you have numerous projects running and many people working on them.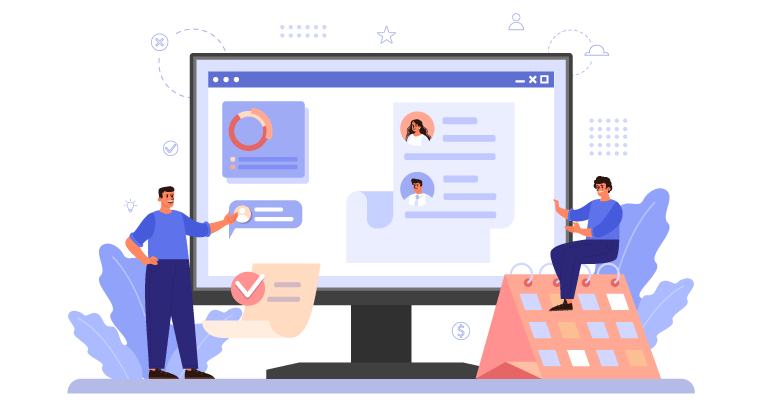 You can manage your tasks better by keeping track of your time in detail. This involves not just project-level tracking but also knowing how much time was spent on each activity inside a project. It includes tracking the status of each activity to check and verify that it meets its deadline and does not impede other projects that rely on it.
It's nearly hard to keep track of these things when your company expands, and your projects increase without employee time tracking software. You may reach a point where spreadsheets and pen and paper are no longer enough. There are software options that track time for you at a cheap or free cost. These monotonous activities can be made simpler and streamlined with other applications for the overall successful operation of your organization with the assistance of useful employee timesheet software.
What Is Employee Timesheet Software?
Timesheet software is a type of digital application that tracks and records how much time an employee spends on tasks and projects throughout a given period of time. Timesheet app enables an employer to keep track of how many hours an employee has spent working. Businesses use them to get an idea of how much time is spent on activities, projects, and clients. Employees can easily enter and monitor time with timesheet software, which organizations can ultimately use to pay them. An employee timesheet software is designed to make time tracking easier. Therefore, it has user-friendly interfaces, simplicity, and in-depth data analysis.
It's also known as the "budget of time management" since it contains all your company's time management information. Timesheet software is classified into two types: basic applications that focus on time monitoring and full project or task management systems that include a plethora of capabilities.
How Does It Work?
The timesheet entering process is perhaps the least exciting aspect of any business. Despite the monetary incentive, very few employees like checking in and out as part of their daily routine. This explains why electronic software applications with a few clicks to finish are designed that way.
Time periods are established in the system before organizations start using timesheets. After supervisors have set up guidelines, most apps provide a self-service section for employees to log their time. The workweek, shift hours, and overtime are entered into the app as well. Each employee receives login information after these settings have been configured. After recording their time, they then submit their timesheets to their supervisor for approval at the end of the month.
The electronic timesheet also includes administrative responsibilities. Holidays, training hours, and administrative tasks are also accounted for. This is mostly determined by the employer's requirements.
Eliminate Tedious Paperwork and Better Manage Employee Timesheets Using Clockly Sign Up 14-day trial
Types Of Employee Timesheet Software
One of the biggest advantages is that both companies and employees benefit from timesheet software. The primary purpose of the software is to keep track of an employee's time via a timesheet. Most timesheet software has additional capabilities that help provide a holistic picture of an employee's workload.
In the marketplace currently, there are several different types of timesheet applications. Each application has its own set of advantages and drawbacks. Examples of different types of timesheet software are:
Human resource management system software
This type of timesheet software is designed to help you manage, organize, and automate your employee's salary and financial information. This also includes an employee directory, corporate calendar, request forms, leave management, and more. It connects all of your staff systems and data, allowing you to manage your workforce entirely online and without paper.
Project management software
This timesheet tool is developed to boost team productivity and help you work together more effectively. The software helps you keep track of time and prevent missing deadlines by streamlining the entire project management process.
Activity-based attendance management software
By developing your activity database, this type of software allows you to deploy an activity management system. The goal is to better reflect the projects or initiatives that your company manages. This provides for the supervision of employees' working hours, as well as the analytical monitoring of activities, all through an intuitive process.
Benefits Of Using Employee Timesheet Software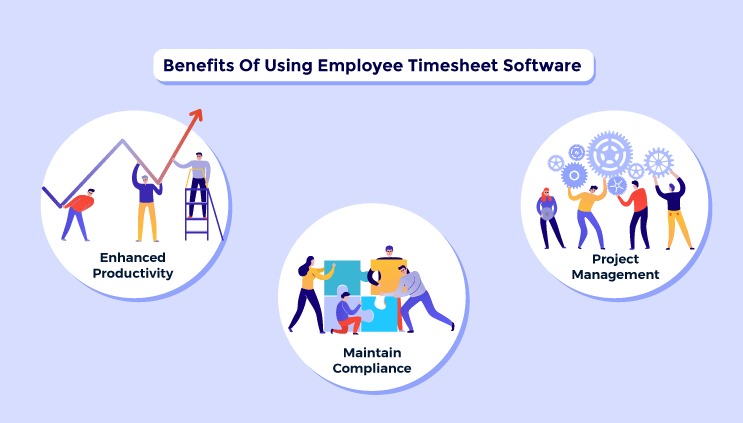 Timesheet software can significantly impact how your business functions, including enhancing efficiency and production. Keeping track of your time might provide a boatload of benefits. It enhances your awareness because you are tracking both productive and unproductive time, for starters.
Let's dive into the top benefits of an employee timesheet software :
Enhanced productivity
Retrieving information on all of the employees' attendance, salary, and leaves might be time-consuming and can lead to payroll errors. With the help of an employee attendance management system, you can save both time and effort in keeping track of your employees' timesheets.
All of the time saved may be put to greater use, such as focusing on your business and boosting your company's profitability. The timesheet can assist you in figuring out where you're squandering effort. They keep track of jobs that take longer than expected and help employers improve their task effectiveness.
Project management
With timesheet software, you can assess whether the person should be qualified for a new project, position, or role based on their performance graph by tracking projects assigned to an individual employee. You can also decide which employee needs to work on which skill or change them to something more suited to them by measuring time usage. If you acquire a new project, you can leverage the employee timesheet to monitor and assign it to someone available, making it easier to distribute the burden among the team members.
Maintain compliance
The amount of federal, state, and municipal employment rules and regulations that payroll and human resources managers must be familiar with is staggering. Maintaining compliance is crucial since noncompliance with the latest regulatory requirements in the timesheet exposes your company to costly complaints, investigations, lawsuits, and penalties. Payroll timesheet software can help you stay on top of new regulatory demands by allowing you to change your time and leave tracking processes rapidly.
How To Choose The Right Employee Timesheet Software For Your Business?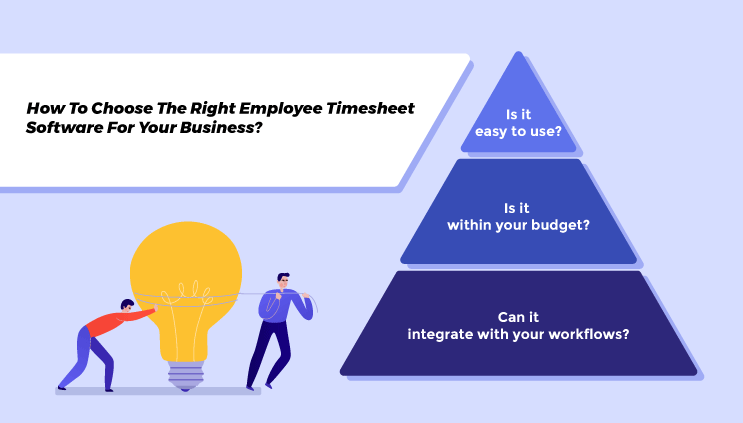 For every organization, picking the correct time tracking software is critical. Listed below are some important points to consider before deciding.
Is it easy to use?
Whether the time tracking software has only basic functionality or other features, it should be simple and easy to use. The main purpose of time tracking software is to save time by keeping track of it, which you won't be able to achieve if you have to spend a lot of time learning how to use it and all of its capabilities. The ideal time monitoring software has its essential functionality clearly shown, with the other features being less visible.
Is it within your budget?
Your budget will determine the software you choose, but keep in mind that you don't need to spend much money to get a satisfactory result. Some service providers charge a fixed monthly or annual fee, while others charge based on the number of users, and yet others provide special pricing. There is also a fourth type: the free time monitoring software. It provides all its functions at no charge, with an infinite number of users and workspaces.
Can it integrate with your workflows?
Whenever you are choosing the best online timesheets make sure it has a mobile version and is compatible with the operating system on your device. Integrations between online applications vary widely in scope and depth. As a result, before making a final purchase, it's a good idea to look into the various possibilities for app synchronization. Another factor to consider is if the application enables data export in multiple formats. Additional communication capabilities may be quite beneficial to teams. Y
5 Amazing Employee Timesheet Software for Your Business
1. Clockly
Clockly is a time tracking application that makes time management more effective, tracks employees, maintain timesheets, and helps with payroll. Features include time tracking, project management, budget monitoring, and shift scheduling software that effortlessly integrates into your platform with online timesheets and interactive dashboards.
Pricing - $14.99 for a whole business suite of 39 apps. There is also a free version that you can sign up for up to 10 users.
2. BeeBole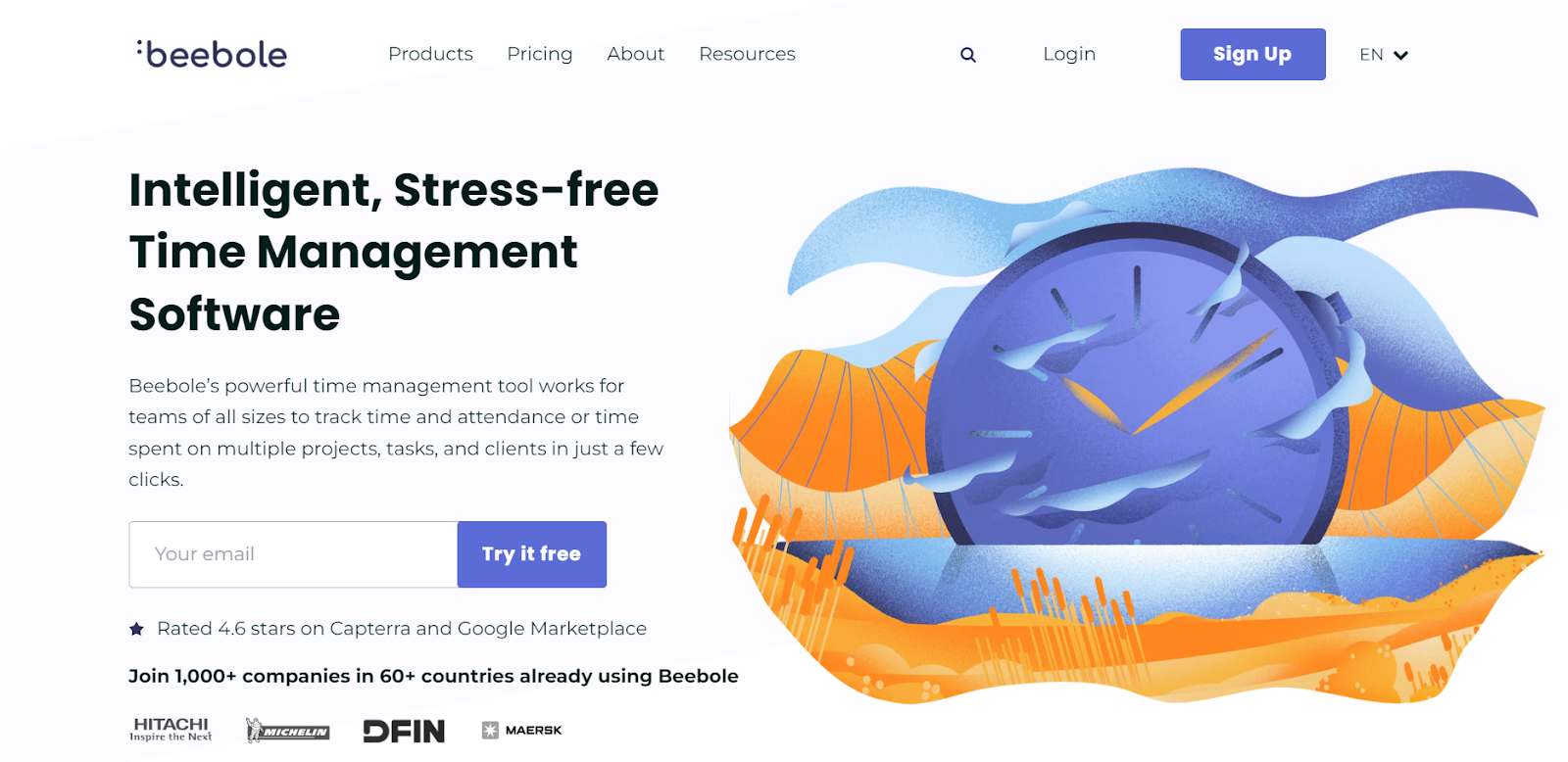 BeeBole timesheet is a small, medium, and large business timesheet and business intelligence software. Managers can monitor staff time with the BeeBole timesheet to limit expenditures and monitor budgets. Some of its best features are daily, weekly and monthly timesheets, approving and locking of entries, customizable permissions, reports, and budgets.
Pricing - €6.99 per month per user, and a free trial for thirty days.
3. Toggl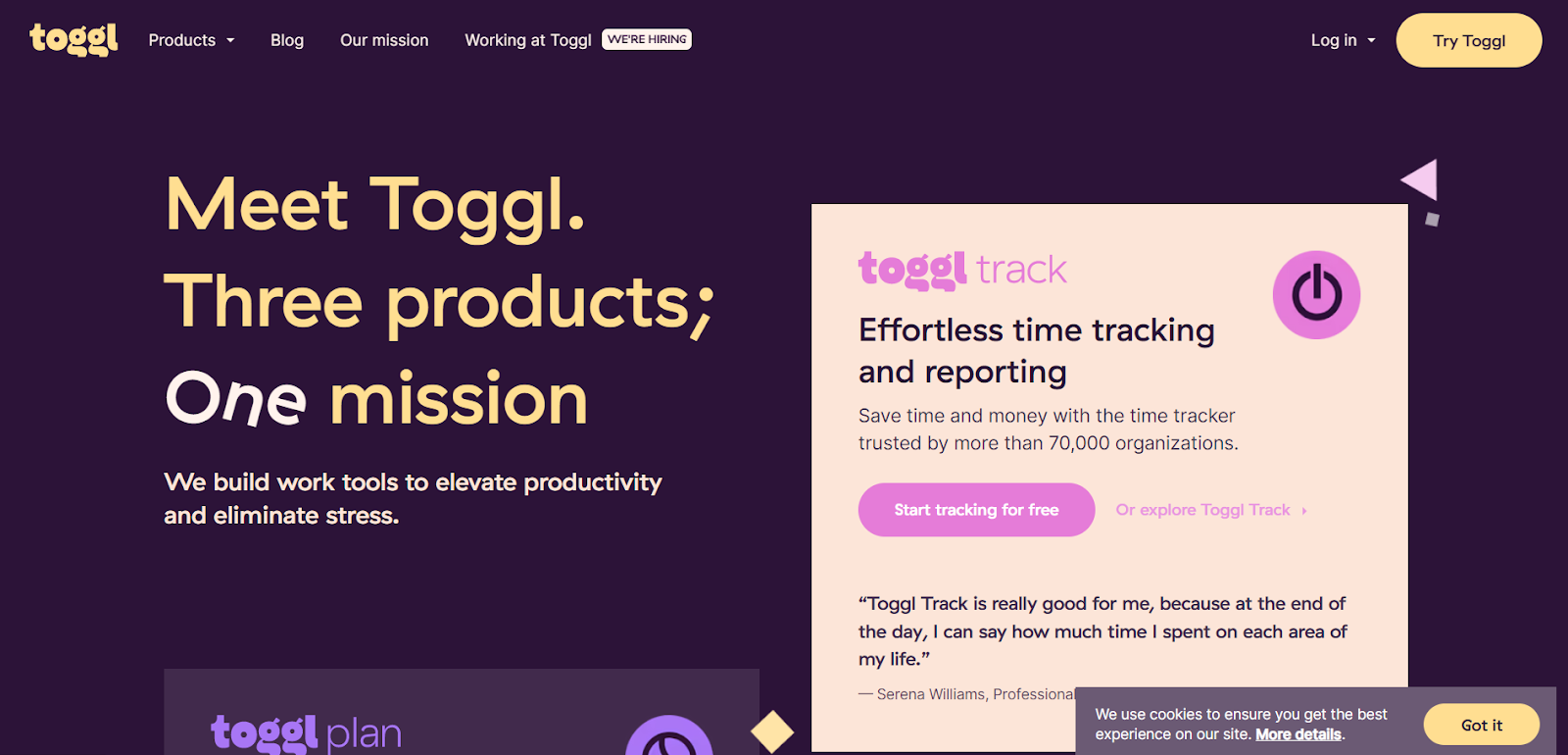 Toggl is a hassle-free time tracking and employee timesheet software that works with various project management systems. It's an excellent addition to your existing systems, allowing you to see exactly how you've spent your time. Its functionalities include a timer for work and precise time tracking where you can create an unlimited number of projects and sub-projects and generate reports on the performance of the team.
Pricing - $8 per user per month. Free trial for 14 days.
4. Avaza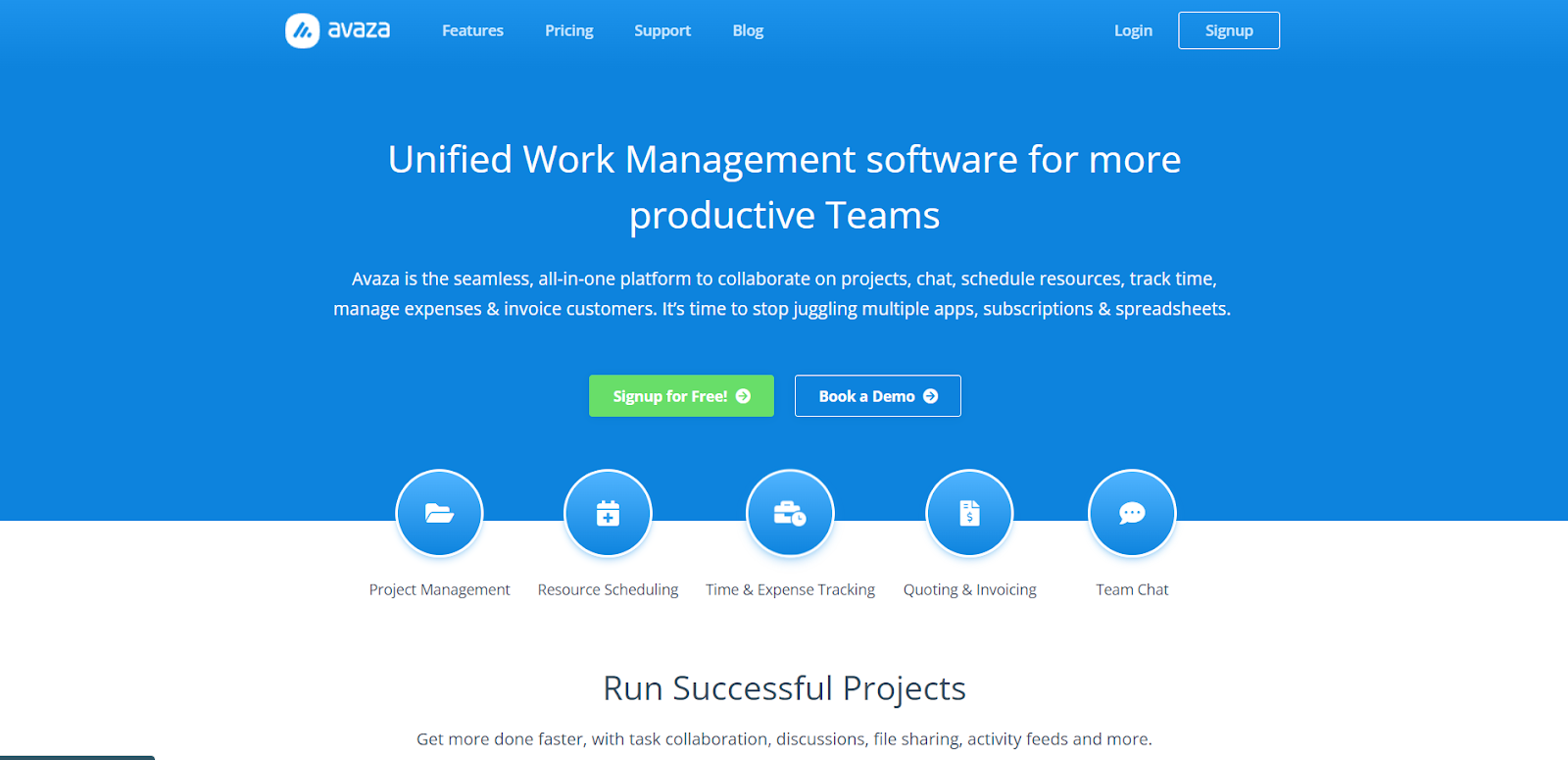 Avaza time tracker allows you to set a timer on your phone, stop it on your tablet or any other device, and keep track of your time on each job. It has pretty intuitive features like on-the-go timekeeping, invoices with time entries, approvals of timesheets, and expense tracking.
Pricing - $47.95 per month for ten users. You can get started for free.
5. Zoho Projects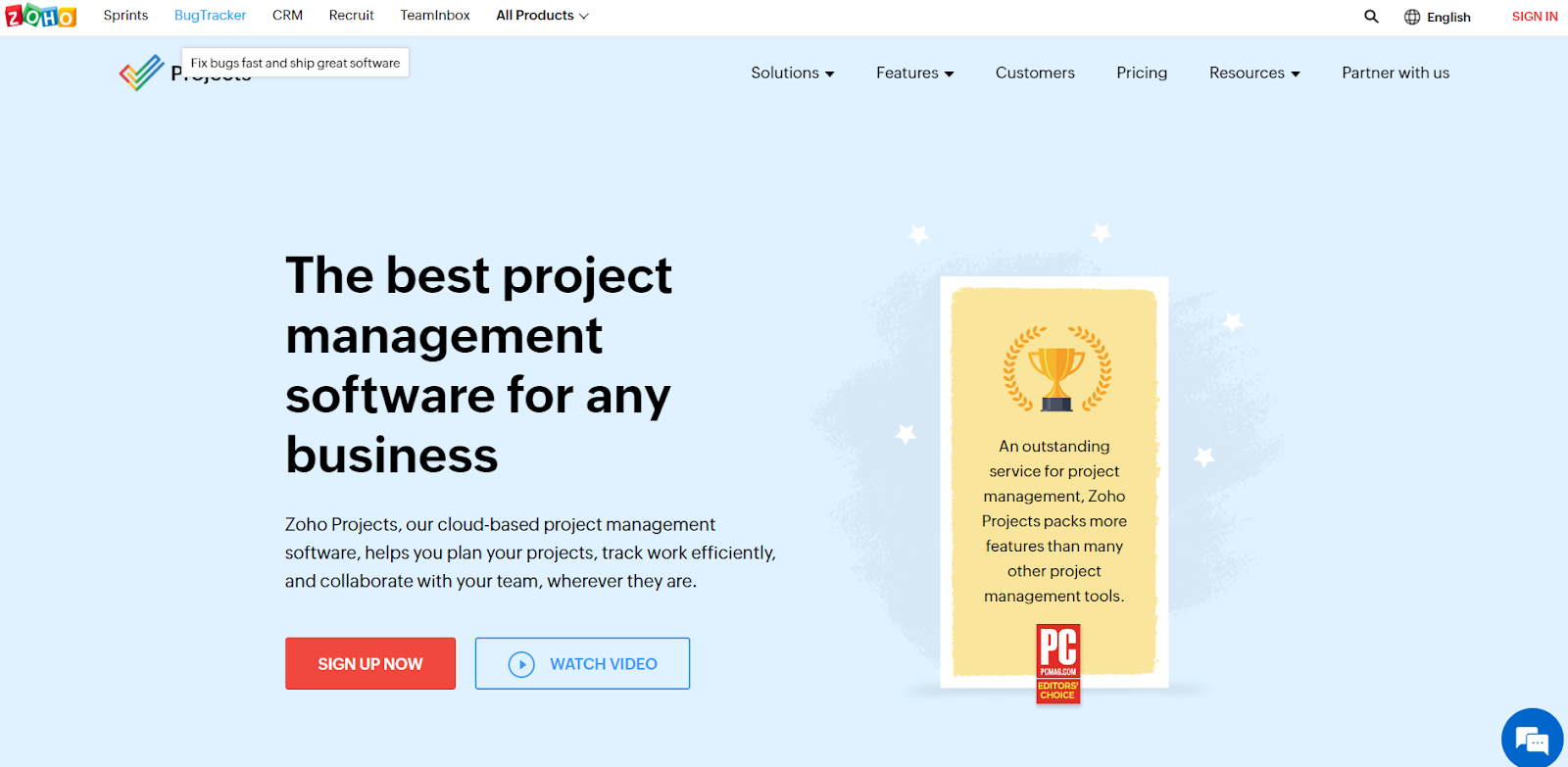 Zoho Projects has time tracking features that help streamline project performance, estimate task time, and export timesheet information. It also interacts with Zoho Invoice or Zoho Books, making it simple to generate invoices. The tool possesses a timesheet feature that keeps track of when tasks begin and end. In addition, it keeps records of your billing hours, daily or weekly log time, and more.
Pricing - £8 per month per user. There is a free version of the tool for up to three users.
Summing it Up
Timesheet applications can help relieve the burden of manually computing work hours and generating timesheets. Some even let you allocate time to tasks and service codes, create employee schedules, manage billable hours, and send invoices to clients.
Clockly, by 500 apps, is the ideal employee timesheet and time tracking software for all kinds of businesses. It offers a project management tool that allows you to export timely information to compute employee activity and work efficiency by utilizing mouse clicks, screen captures, location tracker, and real-time exports. Try Clockly today to smoothly manage the productivity of your business.
Discover Why Clockly Stands Out
#1
Get an instant preview of employee activities - timesheet, keystroke & mouse click logging
#2
Monitor in real-time by automatically capturing screenshots of employee's screen
#3
Take control of employee work hours for better project planning
#4
Utilize the project management functionalities to deliver your projects on time
#5
Add unlimited projects and manage all in one place
#6
Customize the screenshots interval and mouse / keyboard activities
#7
Integrate with popular project management tools such as Projectsly
#8
Automate payroll & expense claims with the online time-sheets
#9
Unbelievable pricing - the lowest you will ever find
#10
Everything your business needs - 50 apps, 24/5 support and 99.95% uptime
Join the SaaS Revolution
All-in-One Suite of 50 apps

Unbelievable pricing - ₹999/user

24/5 Chat, Phone and Email Support