How to Choose the Best Timesheet App For Your Small or Medium Business
A timesheet app tracks time spent on tasks and projects. In this article, we'll see why your business needs a timesheet app and how you can choose a great one.
Introduction
Timesheet apps are an excellent way for employers to track how much time employees have spent on their tasks. They show when an employee starts a task and the exact time that the employee ends the task. By precisely recording when the employee started and ended the task in a transparent way, it ensures the employer has a detailed and accurate record of each employee's time input.
Also, by allowing managers to see how much time employees spend on tasks, timesheets promote efficient time management. In this article, we'll look at the advantages of timesheet apps and show you how to pick the best timesheet app for your small or medium-sized business.
What is a Timesheet?
A timesheet records the time an employee spent on a task in a given period. Businesses and employers use timesheets to track the time spent on a project, task, client, or other duties. In a timesheet, employees enter the time they started a project and the time they ended it. This accurately records how much time they spent, which can then be used in billing, or payroll processing. Managers can create timesheets in different media. It may be paper-based, online, or a dedicated timesheet software like Clockly.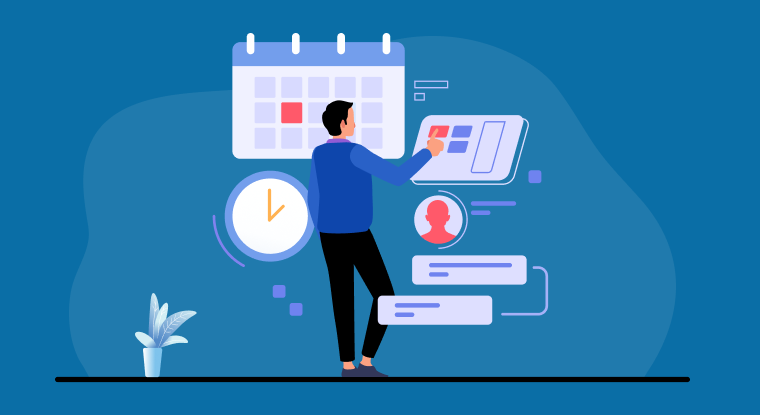 Why Should Businesses Use a Timesheet App?
Efficient use of time is critical for the success of any business. A timesheet allows managers to ensure that team members use each project's time efficiently to meet deadlines and reach milestones.
What Are the Advantages of a Timesheet App?
Using a timesheet app offers several advantages. Here are a few of them:
Reduces time wastage
Timesheets show managers and employees exactly how much time is spent on tasks, so they can see where time is wasted. Workers can actively seek ways to optimize processes and eliminate redundancy when this happens. This ensures that every minute at work counts.
Accurate billing
Time trackers calculate the amount of time spent on each task, allowing you to know how much time each employee put on a project. They eliminate manual errors and show the client you're committed to the project. Your timesheet app can also automate billing, saving time and energy for your business.
Improved project management
Time trackers give you a better idea of how you perform on projects. They show how much time you typically spend on each task, allowing managers to understand how much they can handle and set realistic deadlines for each project. Timesheet apps provide accurate employee monitoring, helping managers to determine who is best qualified for each project based on their performance.
Improved productivity
Timesheets record what time is spent on, allowing managers to ensure that efforts are channeled towards the right activities. By showing what tasks consume time, they encourage employees to spend more time on what matters, boosting employee productivity.
What Are the Must-have Features of a Timesheet App?
Here are some of the key features to look out for when choosing a timesheet app for your business:
Time tracking
This is the basic functionality of a timesheet app. With time tracking, the app can provide real time employee monitoring to the minute, allowing managers to know how tasks are progressing at each moment.
Simplified interface
Your timesheet app is there to reduce time spent and boost employee productivity. With a simplified interface, you're able to do both efficiently. So, ensure your choice employee time clock is easy for managers and employees.
Payroll management
With an excellent employee time tracker, handling employee payments is easy. It considers the amount of time spent on each task and employee rates to determine how much employees would need to be paid.
Integration
An excellent timesheet app should integrate seamlessly with other apps used by your business. It must integrate with project management apps, such as Asana, Trello, Jira, etc.
Reports and analytics
Analytics is crucial for the business to improve and do better with future projects. A great employee tracking system allows managers to generate insightful reports and make data-driven decisions.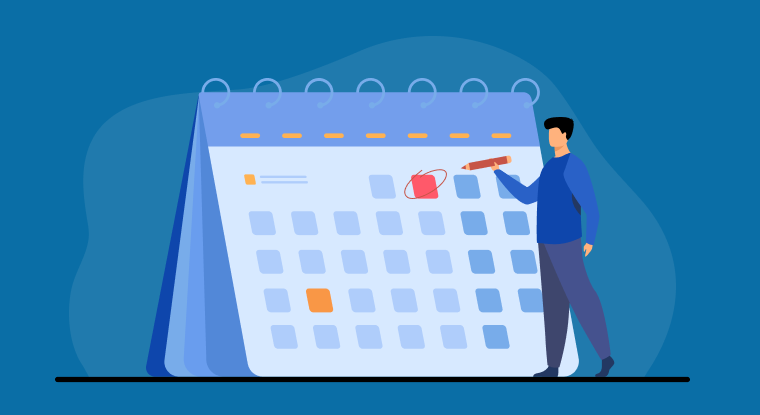 How to Choose the Timesheet App for Small and Medium Businesses?
Choosing the best timesheet app for your business depends on a few essential factors. These include:
Features
A great timesheet app should contain the necessary features for your business. You'd need to determine which features are most beneficial for your business. Whether it's time tracking, screenshots, or payroll management, ensure that your chosen software meets your needs.
Usability
A great timesheet app should be easy to use, saving time and effort.
Integration
Your choice timesheet app should seamlessly integrate with other project management apps. This allows you and your employees to continue enjoying the apps they're already using, improving flexibility.
Best Timesheet Apps for Your Business
Here are a few of the best timesheet apps you can consider for your business:
Clockly
An agile time tracking software from the 500apps suite, Clockly is a timesheet app for small and medium businesses. Clockly provides real-time employee monitoring and time tracking and seamlessly integrates with project management system like Projectsly, Asana, Trello, and more. Pricing starts at $14.99 per month, with a free trial option.
Buddy Punch
Buddy Punch is a robust and affordable timesheet software for small and medium businesses. It allows employees to clock in and out, automatically calculating the time spent on each task. It has a simple, user-friendly interface with multiple integrations. Pricing starts at $3.99 per user per month, with a free trial period.
Clockify
Clockify is a time tracking tool that's excellent for businesses of any size. It allows managers to add an unlimited number of employees per project and provides automated billing based on predetermined rates. It is also quite flexible, as users can access Clockify from mobile or desktop. Clockify starts at $3.99 per user per month for pro features, with a 7-day free trial.
Time Doctor
Time Doctor is an advanced time tracking software for businesses. It provides real-time updates of what employees are doing and tracks web usage to ensure employees remain productive. Time Doctor starts at $7 per month, with a 14-day trial period.
Conclusion
A great timesheet software improves time management, facilitating business and employee productivity. With Clockly, you're in a great place to derive more value from time!
Discover Why Clockly Stands Out
#1
Get an instant preview of employee activities - timesheet, keystroke & mouse click logging
#2
Monitor in real-time by automatically capturing screenshots of employee's screen
#3
Take control of employee work hours for better project planning
#4
Utilize the project management functionalities to deliver your projects on time
#5
Add unlimited projects and manage all in one place
#6
Customize the screenshots interval and mouse / keyboard activities
#7
Integrate with popular project management tools such as Projectsly
#8
Automate payroll & expense claims with the online time-sheets
#9
Unbelievable pricing - the lowest you will ever find
#10
Everything your business needs - 50 apps, 24/5 support and 99.95% uptime
Join the SaaS Revolution
All-in-One Suite of 50 apps

Unbelievable pricing - ₹999/user

24/5 Chat, Phone and Email Support