How Does an Employee Time Clock Online Contribute to the HR Cycle in the Organization
The employee time clock online helps with the concept of time tracking in any organization. This helps keep all the employees of the organization on their toes for efficient productivity. This article gives insight into how the employee timesheet app is essential in a business firm.
Effective time management is crucial for business expansion. Most businesses thrive when they meet deadlines. The productivity, success, and financial health of an organization are strongly impacted by how its employees organize their time and assign priorities to their tasks. All these are categorized as employee productivity. When employees believe they are getting the most out of their time, they are spared needless pressure, anxiety, and stress. Using an effective time tracker is a crucial step in ensuring the success of both a company and its employees.
However, manually recording employee work hours might be cumbersome. To control employee hours, several firms have switched to real time employee monitoring software. The programming of various employee time trackers is intended to make time tracking as simple and efficient as feasible.
Some small-business owners are opposed to the idea of implementing an employee time clock online. Perhaps they don't believe their company is significant enough to warrant the trouble or the company's ideologies are still back-laden to when workers had to stand in line to punch their cards using a traditional punch card system, where the hours were still manually computed.
The requirement that workers punch a traditional time clock or complete a paper timesheet with their daily hours worked has become obsolete. The modern trend of employee tracking has gone digital like many other HR activities. Businesses have all the appropriate monitoring software they need to track and manage every part of their employees' time thanks to today's time and attendance systems. The employee time clock online can track the beginning and end of each employee's workday, display employees' weekly schedules, and offer a medium for handling time-off requests.
Employees use a timesheet app to keep track of when they clock in and out of work. This is done by either manually inputting their time cards into devices or pressing buttons. When employees punch in and out, the machine automatically records the date and time. When using an employee time clock online, an employee must be present in person to clock in and leave.
The practice of logging the number of hours each person spends at their place of employment has been digitized thanks to technology and innovation. An efficient way to manage real time employee monitoring, enforce corporate regulations, and comply with labor laws is to use a time clock app and employ technology to maximize employee productivity.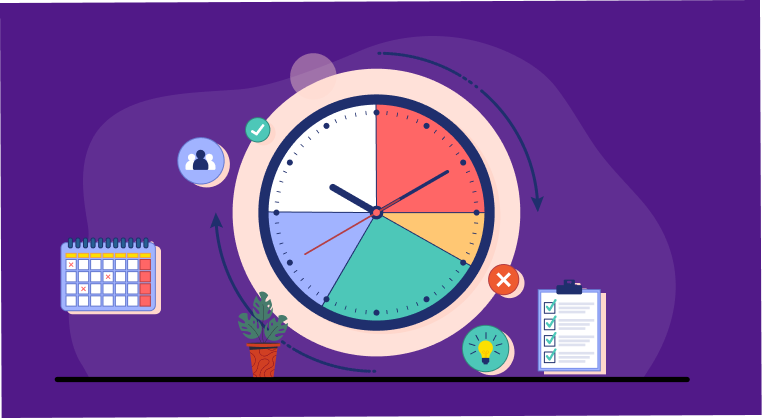 The Need for Employee Time Clock Online in HR Cycle
Implementing automated processes in a company's HR system is becoming more and more crucial. Companies that only prioritize maximizing external growth frequently pay little attention to time tracking, leaving their employees underdeveloped.
Organizations utilize a variety of employee tracker software to effectively manage the routines, schedules, payroll, and absence of their employees. The time clock is one of the more well-liked remedies available. Companies utilize this comprehensive system to track employee work hours and handle task management, leave request management, and staff scheduling.
Organizations tend to undervalue the employee time clock online software by viewing it as only an electronic way to punch the clock even if this device can boost a business's revenue, employee responsibility, and output.
When all these activities are put on the employee, managers, and supervisors are relieved of the administrative duties associated with maintaining records regularly. The right communication and training regarding employee time clock online software can empower your staff and have a good effect on the company's profitability, market share, and productivity.
Employee time clock online adds a layer of protection to prevent concerns with partner punching and time theft. These security features are crucial to stop cases of time theft and guarantee precise timekeeping. Employees have admitted to cases of theft and partner punching in organizations, hence the need for preventive measures.
The timesheet app includes security features like lockout times, late clock alarms, e-signature, photo id, and more. Employee time clock online software is a dependable and secure cloud-based time card system for businesses of all sizes. It is made to track employee paid time off accruals, shift notes, job, time, absences, and scheduled shifts for payroll, bookkeeping, and business owner experts.
How Does an Employee Time Clock Online Help in the HR Cycle?
Improve the accuracy of employee paychecks
When an employee clock in for his or her shift, an electronic time clock starts time monitoring through the employee tracking system of the organization. The bureaucracy for manual time and attendance recordkeeping is eliminated thanks to integration with the accounting and human resources departments. This employee tracking system produces reports on time records and payroll.
The time it takes management to review, approve, or reject time-related documents is also lowered by the decrease in the number of employees required to manage records and data. These efficiency improvements will result in lower payroll expenses and higher earnings.
Employees are therefore required to record their arrival time at work, the length of their meals and breaks, and their departure time after the day. With this kind of record-keeping, errors are unavoidable, hence the precision of the paychecks can now be appreciated by the manager and the employees.
Enhances greater productivity
Before the advent of employee tracker software, companies gathered time cards and re-enter the information into your payroll solution manually to process payroll after a pay period. It can take a long time to complete this for an entire organization. This also can take a lot of time if the duties are all on one individual. Payroll processing can be done much more quickly by using the timesheet app and attendance software. Making the move of using the time clock can reduce the amount of time you spend processing payroll from hours to just a few minutes.
Increased employee empowerment and happiness
The employee monitoring software makes workers happier because it ensures accurate and timely payment. Additionally, it provides protected access to employee data via an employee self-service portal. Employees can obtain information more easily without going through the human resources division.
The staff becomes encouraged to manage their time-related activities with good communication and training. Employees will be more productive if they are given training in efficient time management with their work schedules. When employees have access to personal information, they feel more powerful, and that level of empowerment can improve productivity.
Compliance
Based on an employee's worked hours or schedule, organizational rules and regulations can be set into an employee time tracker. This helps business owners and managers know when an employee is coming in late, leaving early, taking too many breaks, or is absent. Additionally, these alerts are provided to the management instantly. With paper time cards, it is practically impossible to keep track of all of these events.
All these benefits of the employee tracker system aid compliance with the set rules in an organization. The success of a corporation is largely dependent on the application of rules derived from real-time data and the flexibility of the policies as the data evolves.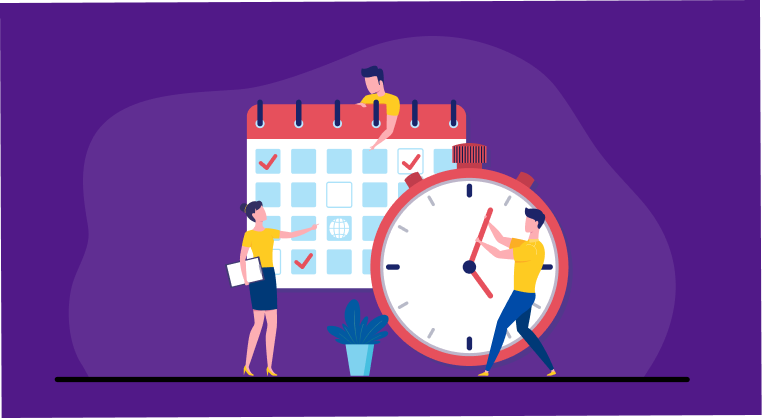 Advantages of Using an Employee Time Clock Online in the HR Cycle
The use of modern software for a better employee tracking system has its advantages and disadvantages. Listed below are some of the advantages of using the timesheet app:
Organizations utilize time clocks to track employee attendance, reduce time theft, and improve timekeeping accuracy.
The employee time clock online helps monitor employees. Staff attendance can be difficult for a manager of a busy firm, especially if they have a fluctuating schedule. The timesheet app helps managers with the heavy lifting in this situation.
The time clock helps business owners track cases of time theft because employees must physically be present at their places of employment to clock in and depart, time clocks.
The accuracy of payroll and record-keeping is increased by time clocks. A record is automatically created by the time clock whenever employees utilize a system to punch in and out.
Disadvantages of Using an Employee Time Clock online in the HR Cycle
The time clock app breeds resentment among employers and employees because the workers believe the owners don't trust them. Every time staff enters or leaves, employees must punch in and out, which can raise suspicion and lower morale.
Employees can start prioritizing timeliness above the quality of work.
Employees may forget to punch in and out, and they may misplace their time cards, which is another drawback of the employee time clock online.
Employees may not always arrive at work when they claim to. By punching in and out of a time clock, an employee can still steal time. If they are going to be late or will be missing a day of work, they can also ask a coworker to clock in for them.
Conclusion
Any organization, whether it is developing, well-established, or just starting, should prioritize accurate and effective time monitoring. The employee time clock online software such as Clockly by 500apps for time clocks is practical and offers quantifiable rewards. It is crucial for all employees to create a well-defined timetable so that all objectives, tasks, and goals are addressed regardless of the business growth cycle.
Discover Why Clockly Stands Out
#1
Get an instant preview of employee activities - timesheet, keystroke & mouse click logging
#2
Monitor in real-time by automatically capturing screenshots of employee's screen
#3
Take control of employee work hours for better project planning
#4
Utilize the project management functionalities to deliver your projects on time
#5
Add unlimited projects and manage all in one place
#6
Customize the screenshots interval and mouse / keyboard activities
#7
Integrate with popular project management tools such as Projectsly
#8
Automate payroll & expense claims with the online time-sheets
#9
Unbelievable pricing - the lowest you will ever find
#10
Everything your business needs - 50 apps, 24/5 support and 99.95% uptime
Join the SaaS Revolution
All-in-One Suite of 50 apps

Unbelievable pricing - ₹999/user

24/5 Chat, Phone and Email Support