Seven Things to Consider Before Buying Employee Monitoring Software
Step-by-step guide to choosing and implementing the best employee monitoring software for your brand, and ensuring a smooth transition to the new app.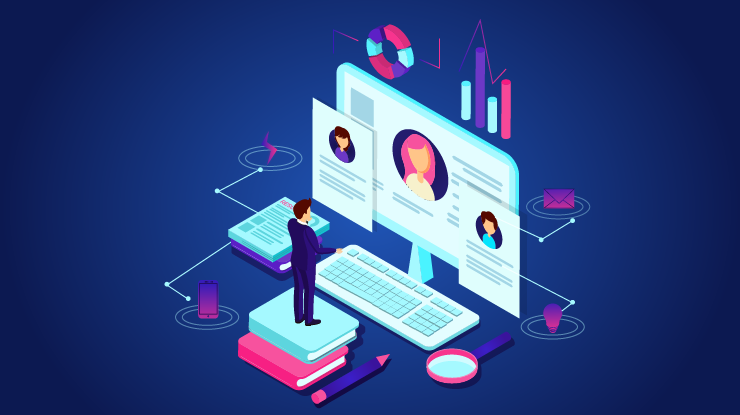 A global pandemic really puts things into perspective, right?
Employee monitoring has always been challenging, but COVID has exacerbated that challenge. Now, more and more business owners must manage their employees from a distance.
Remote employee monitoring poses a variety of potential issues. It's an unfamiliar and daunting concept for some. It also threatens employee productivity.
Regardless, employee monitoring is crucial for growing brands and enterprises alike. It's more than just surveillance. Employee monitoring enables you to highlight strengths and weaknesses within your team, giving you a blueprint for increased productivity and morale among the staff.
"While monitoring employee performance, you'll get a sense of your employees' levels of efficiency. If you've set timelines for employees to meet their goals, you should view the end of these periods as opportunities to evaluate performance."
Breakthroughs in technology have removed some of the obstacles that tend to stand in the way of successful employee monitoring. Today's leaders have more features at their disposal than ever before. Employee monitoring software enables to monitor remote employees without sacrificing productivity, accountability, or confidence. In fact, automated features actually serve to boost productivity and mitigate the chances of human error.
Choose Clockly the Best Employee Monitoring Software Sign Up 14-day trial
In tough times it helps to have an app that works as hard as you do to grow your brand. But, a quick search for "employee monitoring software" returns millions of results. This makes it tough to know where to start.
So, our experts at 500apps have compiled a list of seven steps to make your decision easier.
Seven Steps for Picking the Best Employee Monitoring Software

1. Talk With Your Team
Implementing new software can be challenging. Employees react to change in different ways. Some of your team may not see this new software as an upgrade. Some of them may even take offence to the idea of surveillance.
By including them in the conversation from the start you'll ease many of their concerns. What's more, you'll gain invaluable insight into what you need out of a employee time tracker.
2. Consider Your Budget
When you buy employee monitoring software, you're making an investment into your brand. And so, the first step is to determine how much money you can invest.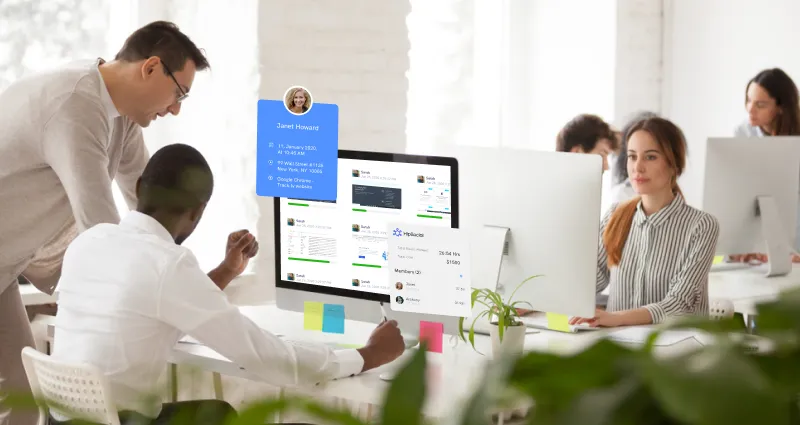 Maintaining a proper budget is a no-brainer for large brands. But, small business owners oftentimes overlook its importance. A solid strategy is a key to a sound investment. Weigh the costs and benefits before choosing an employee monitoring software. Focus on the features you need most, and try to ignore the bells and whistles that don't apply to your brand.
3. Consider Your Brand's Unique Needs
It can be difficult to differentiate between all the tools to choose from. But, you know your business better than anyone else. You understand the unique challenges it faces. Use this information to determine the features you can't live without.
Employee monitoring apps come in a variety of shapes and sizes. Some apps put emphasis on productivity. Others focus on finances or employee activity. Determine what you need most out of the monitoring app before making a final decision.
4. Consider Usability
One way to annoy your entire team is to give them an app that takes months to master. You've already considered your brand's unique needs. So, you know exactly what to look out for. Go for an app that meets your demands, but avoid apps that provide countless features you'll never use.


Employee monitoring software should be easy for your team to use. Too much extra work will hurt productivity and do more harm than good.
5. Consider Security
Technological advancements have made it easier for hackers to access sensitive data. As a result, data breaches have become a common occurrence.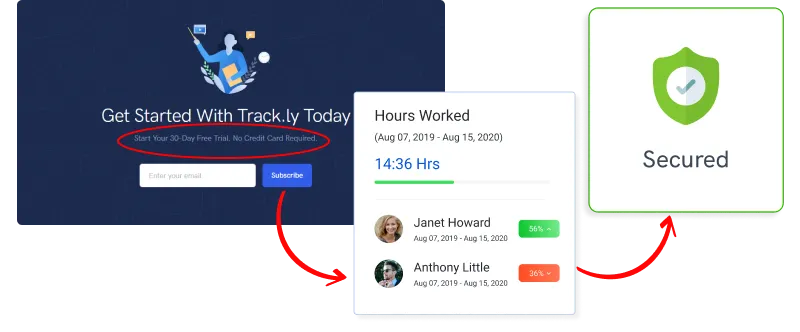 Some apps place a higher value on security than others. But the data you house on employees and clients is valuable to hackers. Take the time to research apps for potential vulnerabilities. Check reviews, examine the features, and take advantage of free trials.
6. Create a Clear Monitoring Policy
Another way to ensure a smooth transition is to be as clear and transparent as possible.
Don't set the rules as you go. It's difficult to hold someone to a set of rules they do not know. Employees will need to know expectations before implementing the new software.
An employee monitoring policy provides clear expectations and justifies the new software. It explains who gets monitored and why. It also covers data; how it's stored and who has access to it.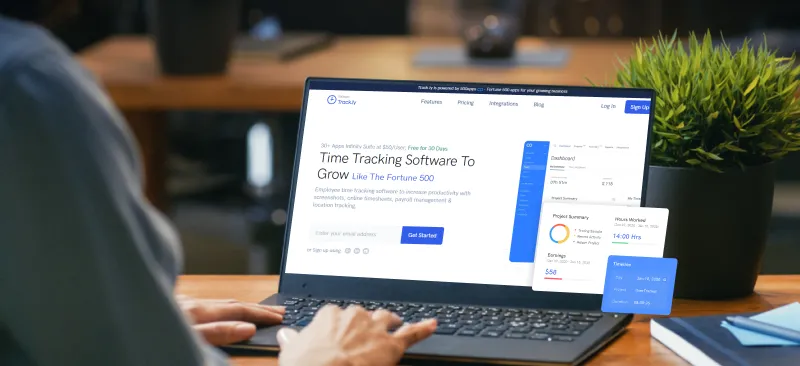 7. Expect Complications
In most instances of change, conflict and confusion are inevitable. It's important that you have realistic expectations yourself as you make your decision.
No matter what you decide to do, there will be complications. It's the way of the world. It's better to expect and prepare for those problems before they take place.

It's important to try and identify potential problem areas beforehand. But, it's impossible to predict the future. So, expect issues to arise, and give employees a grace period to adjust to the change.
Final Word
Implementing change can be daunting. But, these steps help you mitigate some of the issues you'll face.
The key determining factor is the size of your team and the scope of your work. The goal is to grow regardless of the environment. Employee monitoring software helps you maintain productivity regardless of your circumstances.
There are many great tools to choose from. If you're not already using a time tracking software or employee monitoring software, or you're looking to upgrade, we hope you'll consider Clockly by 500apps.
Clockly provides time tracking, activity monitoring, payroll solutions, and more. It's part of an app suite by 500apps that, together, help small and medium-sized businesses perform like the Fortune 500.
Discover Why Clockly Stands Out
#1
Get an instant preview of employee activities - timesheet, keystroke & mouse click logging
#2
Monitor in real-time by automatically capturing screenshots of employee's screen
#3
Take control of employee work hours for better project planning
#4
Utilize the project management functionalities to deliver your projects on time
#5
Add unlimited projects and manage all in one place
#6
Customize the screenshots interval and mouse / keyboard activities
#7
Integrate with popular project management tools such as Projectsly
#8
Automate payroll & expense claims with the online time-sheets
#9
Unbelievable pricing - the lowest you will ever find
#10
Everything your business needs - 50 apps, 24/5 support and 99.95% uptime
Join the SaaS Revolution
All-in-One Suite of 50 apps

Unbelievable pricing - ₹999/user

24/5 Chat, Phone and Email Support