Why Should You Track Work Hours to Increase Employee Productivity
The best way to achieve high productivity is to understand your company better and how you can optimize its processes to deliver better results. In this article, we show you why time tracking will help boost employee productivity at your business.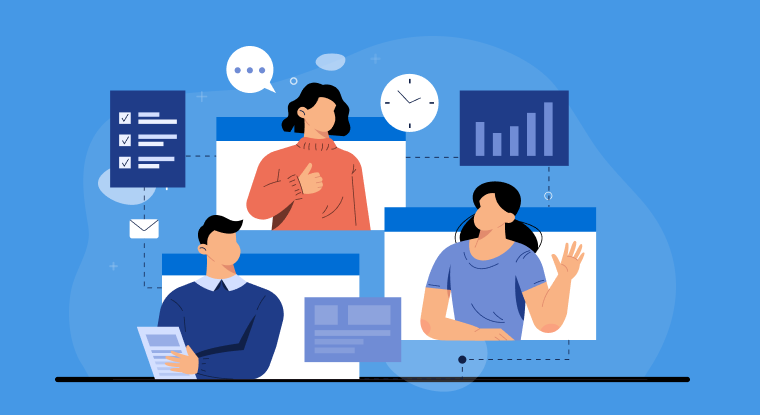 The economy of the 21st century is big on productivity, and there's no escaping that. Your competitors are always looking for an edge against you, so you'll need to find ways to compete.
By understanding how your company works, you're better able to maximize your employees' talents to boost productivity. We want to help you do this, whatever your business size. So, in this article, we'll show you how employees fuel your business engine. We'll also show you how you can boost employee productivity by tracking work hours.
Employees Are the Fuel of Your Business Engine
Employees perform most of the work at your business, ensuring that you can meet your clients' needs. When you have dedicated, highly-motivated employees, you can better maximize your business's resources to satisfy your clients and customers. This is why it's crucial to understand how best to optimize their performance.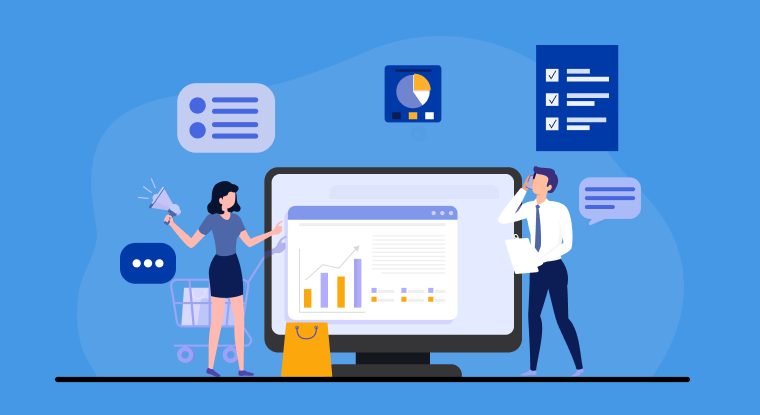 Benefits to Employee Productivity by Tracking Work Hours
How does employee tracking boost employee productivity? Here are a few ways that this happens:
Promotes accountability
Employee tracking systems show the exact amount of time employees spend on tasks, ensuring that no one can fake being busy or cheating. Advanced tracking software also shows employee locations and other valuable data in real-time, ensuring that workers who need to be on-site are at work.
Additionally, because employees know they are being tracked, they are incentivized to give better quality work. Whether it's to improve their chances of being recognized or avoid being flagged as unserious, they'd be sure to commit more of their work hours to work-related tasks.
Eliminates pay disputes
The employee tracker software gives a transparent report of the hours spent at work. It also takes into account overtime, off-clock hours, and unspent breaks. This way, you're sure your business does not break any labor laws or get into disputes with workers.
Facilitates project management
As a manager, you're expected to harness the talents of your team to achieve specific tasks and meet deadlines. An employee time tracker helps ensure that you're on track and meet your deadlines. A time tracking tool can show how much time has already been spent on projects, which managers can compare to the time allotted to see how well the team is performing. A time tracking tool can also help to identify areas where the team is lagging so that you can make adjustments to boost employee productivity.
Identifies top performers
A time tracking tool can provide real-time data on every team member's performance. For example, Clockly provides keystroke data and remote screenshots, allowing managers to view what employees are working on in real-time. This allows managers to see which employees are productively engaged and those who aren't. Also, when team members have similar tasks, managers can compare the time spent by each individual. This allows them to fish out the most efficient team member, who spends less time but provides high-quality work.
Facilitates planning
An employee time clock provides an aggregate of each task performed regarding a project and how much time was spent on these tasks. By summing up all these tasks in a spreadsheet, time tracking software can provide a comprehensive report of how much the team would need to commit to similar projects in the future. This enables managers and employers to negotiate realistic deadlines and avoid taking on more tasks than they can handle in the future.
How Can You Track Employee Hours?
There are two basic ways to track employee hours:
Manual time tracking
Here, workers clock in when they get to work and clock out when they leave. This method is not very precise or accurate, however. For one, it doesn't account for breaks, unproductive hours, off-the-clock hours, and more. This can lead to disputes regarding payments, irregularities, etc.
Automatic time tracking
With automatic tracking, a tracking tool automatically logs a worker's hours on tasks. Many employee tracking tools can begin automatic tracking immediately after the employee logs in to the company computer and tracks work-related activity in real-time. It stores this data in secure cloud storage for retrieval anytime it's needed.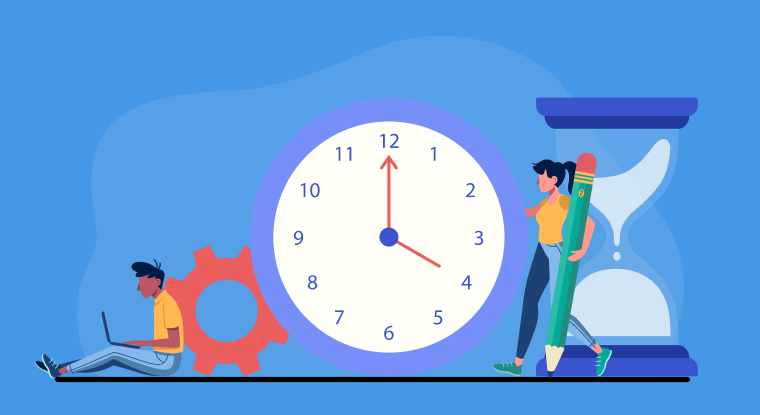 5 Best Tools to Increase Employee Productivity
Check out these five excellent tools to boost employee productivity with time tracking:
Clockly
Clockly is a robust, highly-responsive time tracking software in the 500apps suite. This employee monitoring software offers features such as screenshots, keystrokes, location tracking, and more. It also has an advanced time tracker, allowing employers to know how many hours workers spend on daily tasks. Clockly integrates with project management solutions like Asana and Jira, and starts at $14.99 a month, with full access to 37+ apps in the 500apps suite.
Time Doctor
Time Doctor is a great time tracking software for small and medium businesses. It offers fantastic features that make time tracking easier for employees. For example, it allows you to schedule and assign tasks to workers from a remote location. It also provides email notifications to ensure that no one misses a task they're supposed to perform. Time Doctor integrates seamlessly with payroll systems to ensure that processing payments are a breeze. Time Doctor is available on PC, iPad, Android, and other devices.
TimeCamp
TimeCamp is a robust employee tracking system for businesses with small, responsive teams. It's driven by automation, ensuring that you can track employee work hours at any time with its AI-powered software. Its interactive dashboard provides an option to calculate the productivity of each employee based on the time spent on tasks for the day. It also provides an automated invoicing system so that you can easily issue invoices to your client based on preset agreements. Pricing starts at $5.25 per user per month.
Toggl
Toggl is a simple, seamless timesheet app for small and medium businesses, teams, and agencies. It allows you to track the way you want, whether with manual or automatic tracking. Toggl also provides detailed spreadsheets that you can export for your business reports. Toggl is available on mobile, desktop, and as a Chrome extension. Pricing starts at $9 per user per month.
Homebase
Homebase is an excellent time tracking software for individuals and businesses. It tracks hours spent at work and other times like paid breaks, missed shifts, or missed breaks. The hours are all collated and presented in a detailed spreadsheet. Homebase has a free basic plan and starts at $9 per user per month for the paid plans.
Conclusion
Time tracking is critical to ensuring that your employees remain productive and efficient. With a great time tracking solution, it becomes easier to promote a culture of accountability and improvement at your business. We highly recommend Clockly by 500apps to improve employee productivity with real time employee monitoring.
Discover Why Clockly Stands Out
#1
Get an instant preview of employee activities - timesheet, keystroke & mouse click logging
#2
Monitor in real-time by automatically capturing screenshots of employee's screen
#3
Take control of employee work hours for better project planning
#4
Utilize the project management functionalities to deliver your projects on time
#5
Add unlimited projects and manage all in one place
#6
Customize the screenshots interval and mouse / keyboard activities
#7
Integrate with popular project management tools such as Projectsly
#8
Automate payroll & expense claims with the online time-sheets
#9
Unbelievable pricing - the lowest you will ever find
#10
Everything your business needs - 50 apps, 24/5 support and 99.95% uptime
Join the SaaS Revolution
All-in-One Suite of 50 apps

Unbelievable pricing - ₹999/user

24/5 Chat, Phone and Email Support