8 Employee Time Clock Apps for Small and Medium Businesses
Employee monitoring has become a crucial activity for employers to ensure high productivity in the workforce. There are free software out in the market but choosing one needs a deep understanding. We look at eight excellent time clock apps you can use at your business.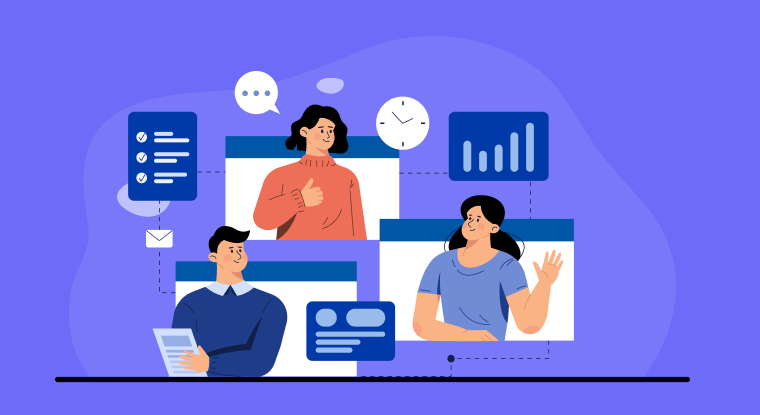 Introduction
An employee time clock is indispensable for optimizing efforts and boosting productivity, whatever your business type or size. And for a small or medium business, having a time clock is very important. Sometimes, employees are not fully transparent with their work hours. Additionally, manual tracking and payrolling can be tedious and stressful.
You'd need a time clock app for your workers to spend less time on these repetitive tasks and focus more on productive tasks. And if you're concerned about the cost, no worries! In this article, we'll look at eight free employee time clock apps for your business:
What is an Employee Time Clock App?
An employee time clock app is a digital solution that allows employees to clock in and out of their shifts while at work. Time clock apps may be web-based solutions accessed on a browser. Some other solutions may be installable as software or desktop plug-ins. Unlike a traditional timesheet, a time clock app automates time tracking, ensuring greater transparency.
Why is an Employee Time Clock Important?
In today's data-driven world, businesses are becoming more competitive. They are continually using data to boost their productivity and efficiency. A time clock provides insights into employee behavior that employers may not easily be aware of. This enables managers to understand where improvements need to be made and implement them.
Manual time clocks can be flawed or erroneous because of the human element. This can lead to costly mistakes, which may impact employee morale or pay. A time clock app eliminates these concerns and provides consistent results.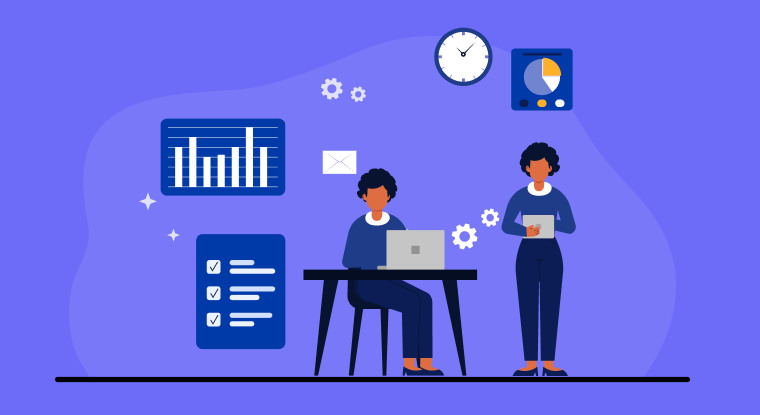 What Are the Advantages of Using an Employee Time Clock App?
Here are a few of the appealing advantages of a time clock app:
Accuracy
An employee time clock app maintains accurate records of the clock-ins and outs for each employee, with no room for error. Data corruption is also difficult, as everything is recorded on a web-based server or cloud system. This ensures that the system is always storing accurate information.
Accountability
An employee time clock app is essentially a mirror that shows each employee how they perform. Employees and employers can see who is more efficient at their tasks, encouraging workers to put in more effort at their jobs. By showing each employee where they need to do better, it encourages employees to take responsibility.
Security
Unlike older systems, employee time clock apps are tough to the game. With manual time sheets, some employees could ask their close colleagues to sign in for them when absent. It's virtually impossible to do this with virtual time clock apps. Many of these have webcam software and biometric software, ensuring that there is data integrity.
Payroll simplification
Time clock apps make it easier to track and disburse payments to employees. It reduces the time spent on calculations, as it automatically determines what each employee receives based on commensurate work.
What Are the Features of an Employee Time Clock App?
The features of a timeclock app include:
Clock in and Clock Out
Employee tracker software allows employees to check in and out from specific locations.
Real-time Employee Monitoring
An employee time clock app allows managers to see what every worker is doing at a given time with real time employee monitoring.
Location Tracking
This ensures that managers know who is at work and who is absent. Managers can also apply geofencing, ensuring only workers at specific locations can sign in.
Earnings Tracking
Using basic pay rates, a time tracker allows workers to see how much they have earned for the time they put in.
Time Tracking Reports
This ensures that the data collected generates useful information to help managers make data-driven decisions.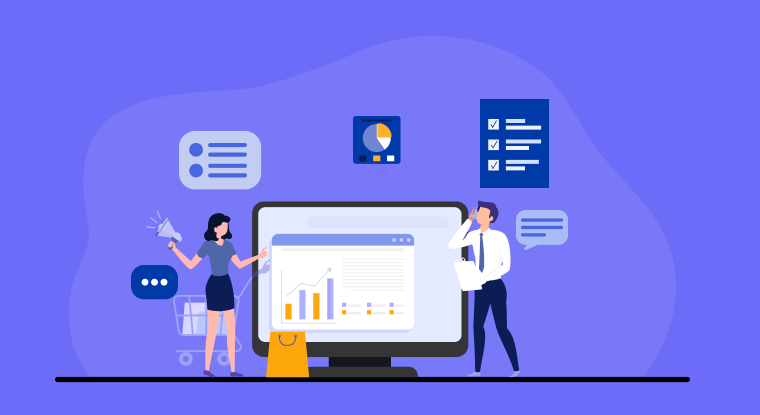 What to Look for While Choosing an Employee Time Clock App for Small and Medium Businesses?
Certain features are crucial when choosing an employee time clock app for your business. However, the following are helpful tips to follow:
- Choose an employee time tracker with features for all your business needs. - Ensure your chosen time clock app is intuitive and easy to use. - Choose a time clock app that offers integration with project management software - Ensure your chosen time clock app is affordable for your business.
8 Free Employee Time Clock Apps
Here are eight excellent employee productivity apps you can try for free:
Clockly
Clockly is our robust employee tracking system that enables your business to monitor real-time employee activity. It allows you to take automatic screenshots and integrates seamlessly with your or inbuilt project management tool. And whether you're using Chrome or your PC, Clockly is available, allowing you to work flexibly.
ActiTIME
ActiTIME is a polished, fully functional time clock software that allows employers to know which of their employees are active at any given time. It is flexible, allowing for both manual and automatic tracking. So, whatever your business type or size, you can track your employees in a way that best suits your company.
On the Clock
On the Clock is an advanced, highly-efficient time tracking tool. Its clock-in and clock-out functionality are highly secure, with GPS tracking, geofencing, and fingerprint clock-in. With geofencing, you can lock employee clock-ins to specific locations to ensure that the system only favors punctual and dedicated employees. The free version is for two users, and the paid version starts at $2.20 per user per month.
Clockify
Clockify is a simple, intuitive timesheet app for businesses. It allows workers to submit work times manually or automatically and generates detailed reports that managers can analyze. Clockify also integrates with project management software. The basic version of Clockify is free, although users can upgrade to the premium version for more functionality.
Homebase
Homebase is an employee time tracker that shows managers which workers are present and who skipped breaks or spent extra time at work. Its basic functions are free for unlimited users. However, for more functionality, users can upgrade to the paid version.
ClockIt
ClockIt is a fully-functional timesheet app that allows workers to clock in and out and automatically records time spent at work. It can be used on mobile or desktop and offers a free version. The paid version includes extra features such as detailed reports, workforce automation, and shift scheduling and planning.
Inch
Inch is a powerful timesheet tool that allows you to control your time at work as a manager. It facilitates geofencing and has features for task management, time tracking, and payroll processing. Inch is free to use.
Wrike
Wrike is a multi-platform time tracking application for small to large businesses. It offers flexible time tracking at a low cost to businesses. Wrike is free for five users or less, and pricing starts at $24.80 per user per month for a business.
Conclusion
A time clock app is an excellent solution for your payroll processing and employee tracking needs. With a great employee time clock app like Clockly by 500apps, you're well on your way to boosting productivity at your business!
Discover Why Clockly Stands Out
#1
Get an instant preview of employee activities - timesheet, keystroke & mouse click logging
#2
Monitor in real-time by automatically capturing screenshots of employee's screen
#3
Take control of employee work hours for better project planning
#4
Utilize the project management functionalities to deliver your projects on time
#5
Add unlimited projects and manage all in one place
#6
Customize the screenshots interval and mouse / keyboard activities
#7
Integrate with popular project management tools such as Projectsly
#8
Automate payroll & expense claims with the online time-sheets
#9
Unbelievable pricing - the lowest you will ever find
#10
Everything your business needs - 50 apps, 24/5 support and 99.95% uptime
Join the SaaS Revolution
All-in-One Suite of 50 apps

Unbelievable pricing - ₹999/user

24/5 Chat, Phone and Email Support