The Best Timekeeping Apps to Help Your Employees Stay on Schedule
Without a question, technology has enabled us to connect, improve, perform and maximize our resources in ways that were unimaginable before. One of the most significant ways is through time keeping applications.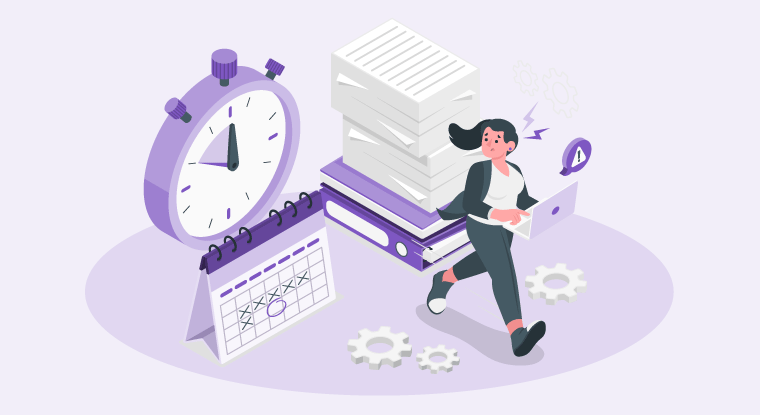 Employee time and attendance management is a critical business function, yet many businesses continue to rely on inefficient, manual systems that are time-consuming and prone to error. A timekeeping app or a time and attendance software, on the other hand, may boost productivity and regulatory compliance, potentially lowering expenses.
What Is TimeKeeping App, And Why Do You Need It?
Timekeeping often refers to how firms record their workers' working hours. This evaluation of hours worked on projects or activities is then used to ensure that employees are appropriately compensated. Time entries are utilized for payroll and are also a safe way for managers to monitor where employees spend their time and how long it takes to perform a particular activity. Knowing which tasks consume the most time can help determine whether or not that time was effectively spent. Thats where time tracking come in.
Advantages of TimeKeeping App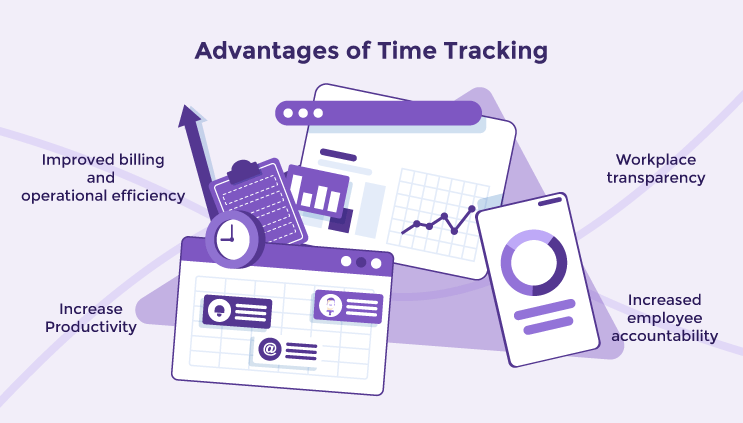 According to a Harvard Business Review report on timesheet filling, the U.S. industry loses approximately $7.4 billion in productivity merely because employees do not record their working hours. Therefore, Timekeeping is essential in the business sector. The multiple advantages of time tracking for corporations include:
1. Workplace transparency
Making timely entries a regular part of your routine naturally increases the transparency of your work. An intuitive timekeeping application helps your organization be on top of the work process by getting insights into the projects performed. Furthermore, you get a better idea of the tasks continuously placed on the back burner, thus prioritizing work better.
2. Increased employee accountability
Employees get more productive and efficient when they are required to record the time spent on assignments and meet deadlines. At the same time, the organization can recognize its employees' work trends and patterns by going through their entries on the timekeeping software, thus minimizing non-billable labor.
3. Improved billing and operational efficiency
If you work in the service industry, time tracking is critical in boosting operational efficiency, as you better understand your team's capabilities. Moreover, the software lets you track how much time you spend on client work, allowing you to bill them accordingly.
Keep Your Employees on Schedule with Clockly Sign Up 14-day trial
4. Increase Productivity
Robust timekeeping apps allow real-time monitoring of actual working hours and analyzing employee productivity metrics. Therefore, by tracking the time spent on each activity, you can improve the productivity of your employees and streamline the workflow of your company.
How Do Timekeeping Apps Work?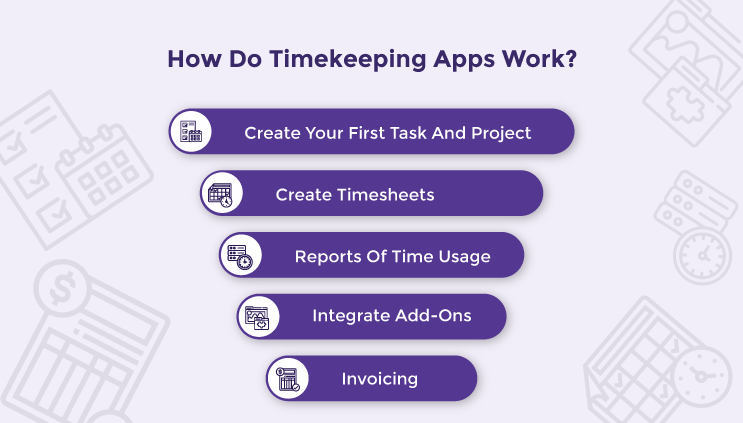 People, organizations, and corporations keep track of time based on many components of their job or project. However, practically every time, keeping the app operates similarly. Let's look at how timekeeping software works and how to use it correctly to get the most out of it!
1. Create Your First Task And Project
The first thing you must sign in to the application and add your first project. You may also create tasks.
2. Create Timesheets
Everything begins with timesheets. A timesheet is where you may add, amend, or remove time entries for tasks. You may also provide remarks with each entry that can be useful during the accounting process. All monitored time is aggregated in one location as comprehensive reports.
3. Reports Of Time Usage
A timekeeping app generates reports that illustrate all of your and your team's activities. Depending on your application, you may access these reports via mobile applications, desktop apps, or the Google Chrome plugin.
4. Integrations
With a broad number of integrations; you can be sure to find a wide range of useful add-ons. Integrations like Trello, Asana, Slack, and Jira are among the most popular.
5. Invoicing
Time inputs can be used to charge clients or calculate project profitability. It is essential to track how many billable hours employees work on a paid project and how many hours they spend on non-billable projects or other tasks. Furthermore, invoices can be sent to clients with a single click with the help of these apps.
Five Best Timekeeping Apps
1. Clockly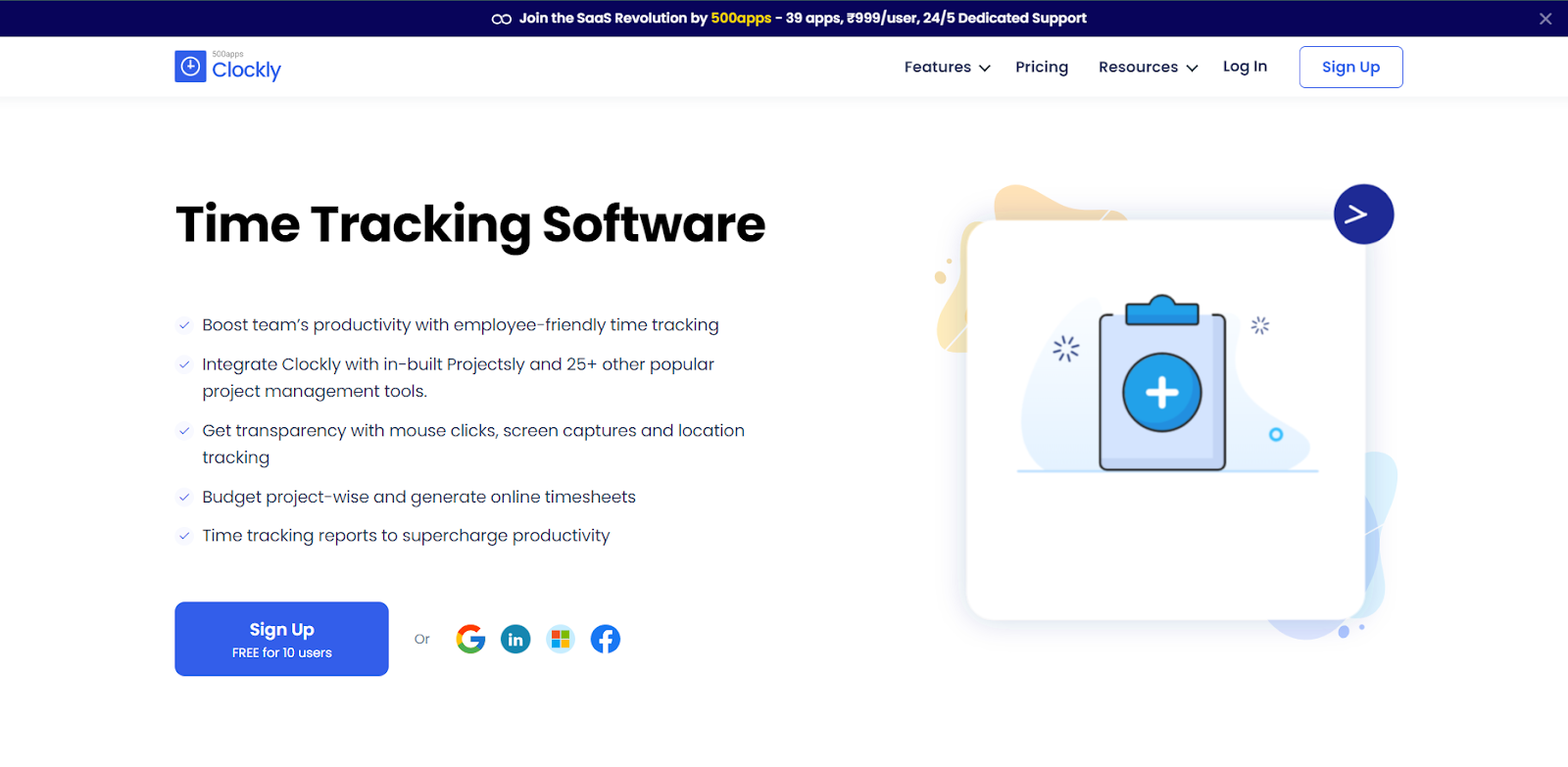 Clockly is a time tracking software that makes time keeping more effective by tracking employees, maintaining timesheets, and payroll. Features include time tracking, employee monitoring, online timesheets, project management, budget monitoring, and more...
Pricing: $14.99 per month for 35+ apps
2. Paymo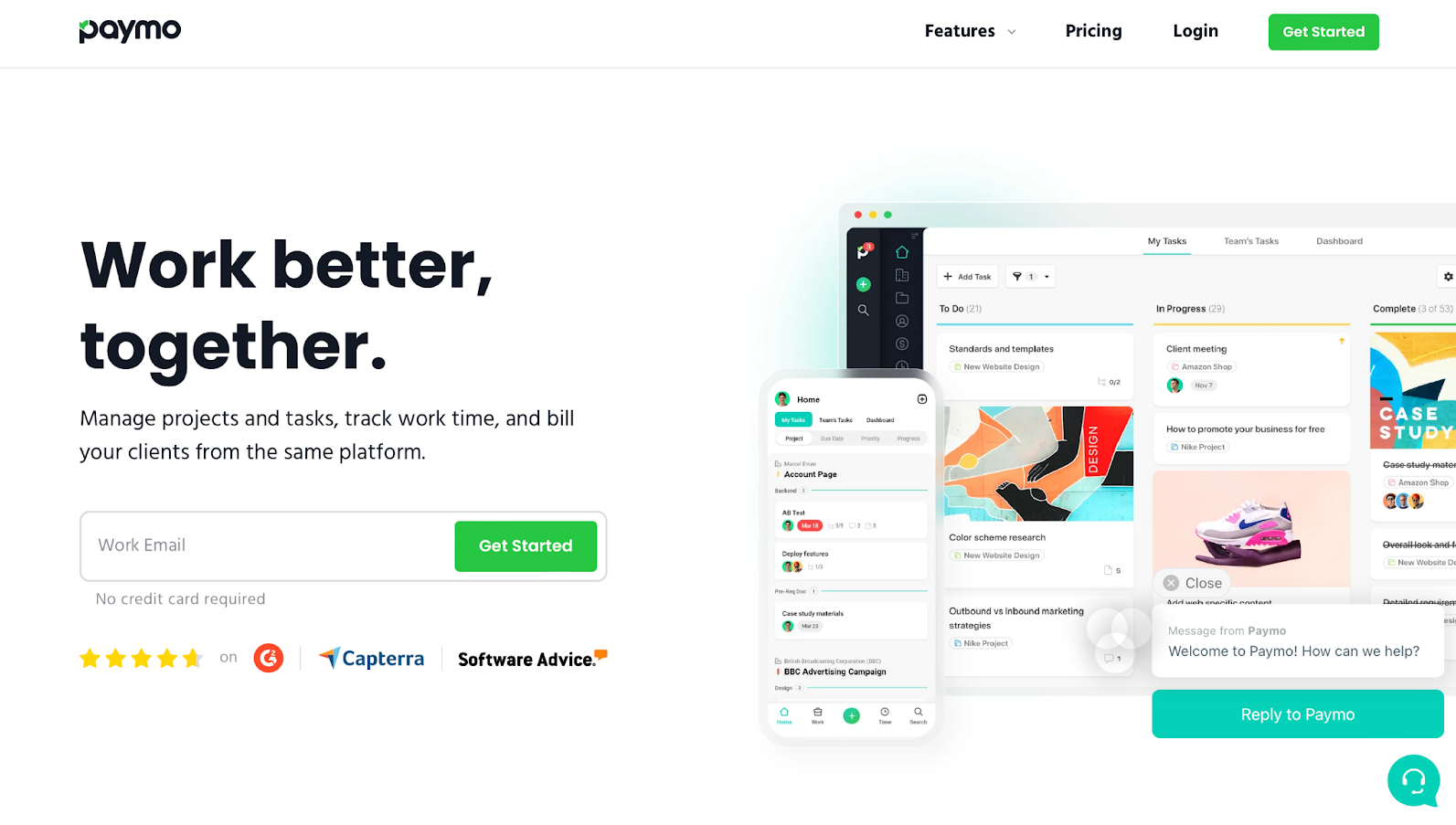 You may require a program that can track time and project management to work efficiently. Try Paymo's time tracker if you prefer to manage projects and tasks simultaneously. Some features of the application include an Online timer that tracks how much time you spend on things right from your browser. It also gives you the ability to operate outside of the web interface using Paymo's desktop widget. The app has a timer, the ability to manually input time, daily timesheet reporting, time entry groups, native interaction with Adobe Creative Suite products, and more.
Pricing: Free for freelancers and individual users; $9.56 per user per month for small expanding teams; $15.16 per month for big groups when invoiced annually.
3. TopTracker by Toptal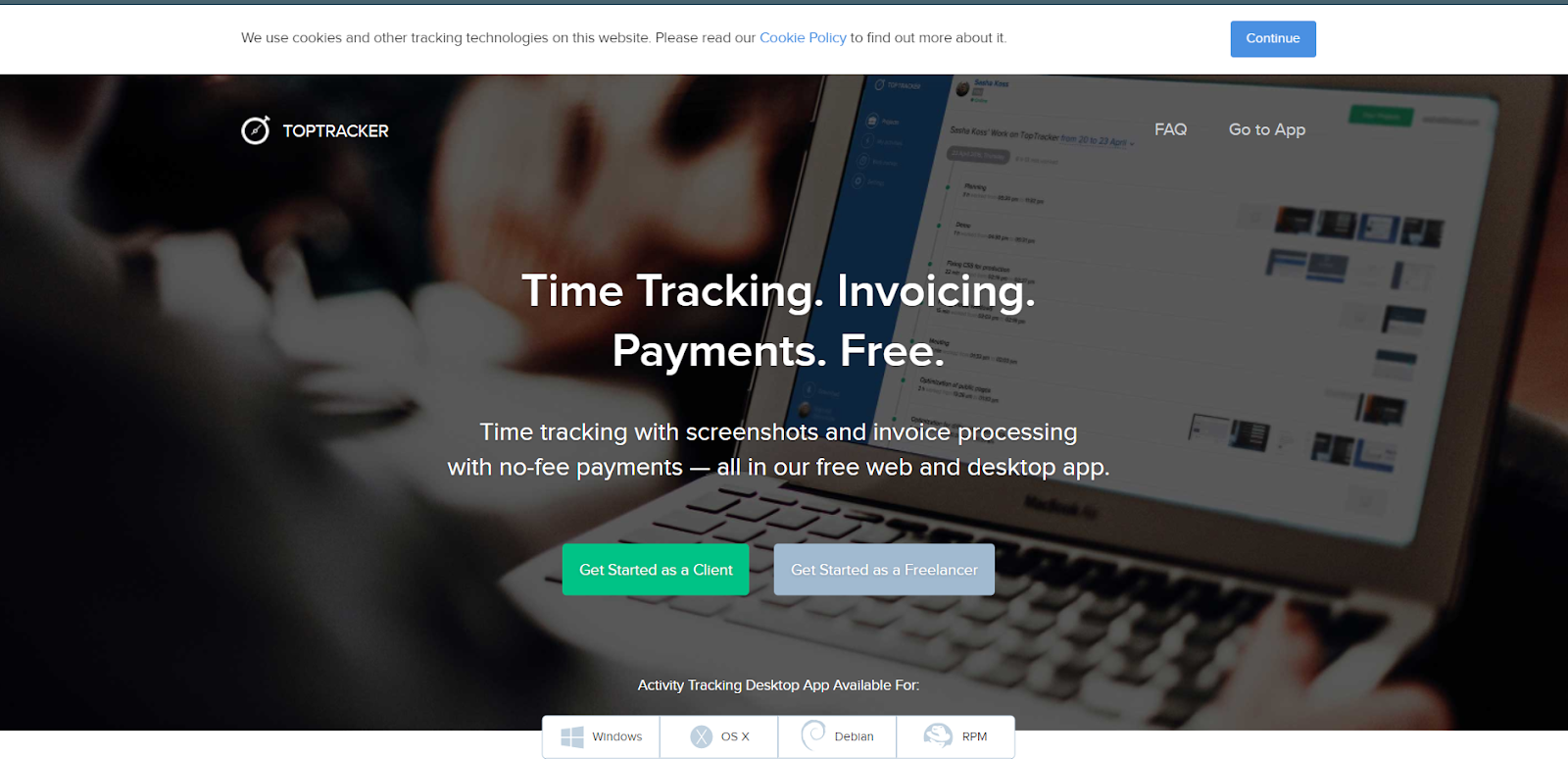 You can utilize this time-keeping app to manage clients if you're a software engineer, designer, or financial expert. You won't have to go any further for another basic time tracker to keep track of your working hours. The features of this app include Detailed productivity data that allow you to track your activity level, Privacy protection by allowing you to check desktop and webcam images.
Pricing: Free
4. ProofHub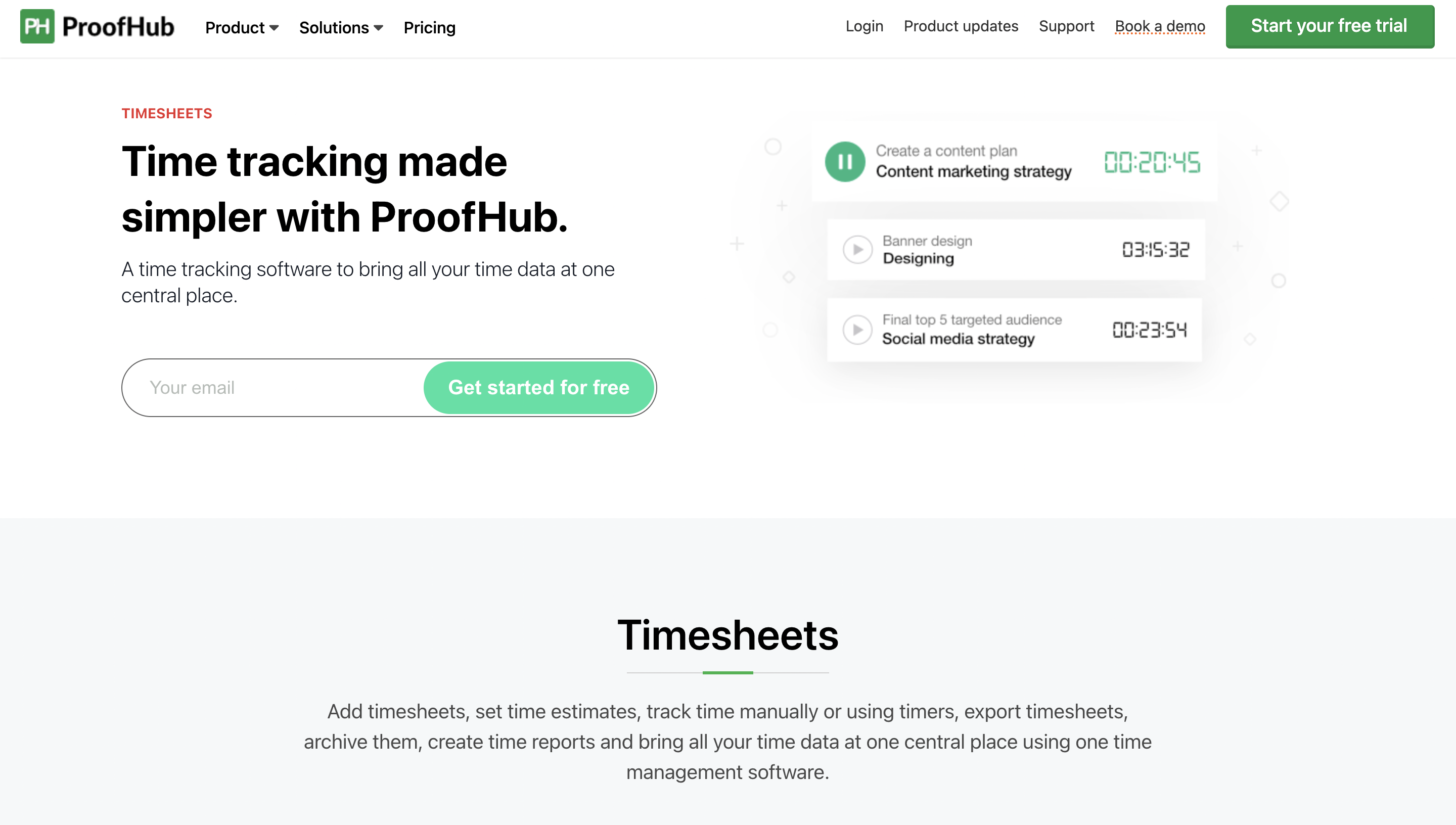 ProofHub is an online project management and time tracking tool with strong collaborative capabilities. The program offers a simple interface, making it easy for a beginner to use. Once you begin working on an assignment, an automated timer in the application begins monitoring every billable hour. The time data is saved in timesheets that may be utilized for billing. Some app features include time reports that enable you to measure individual productivity, Interaction with third-party programs like FreshBooks to make billing and invoicing easier, Sophisticated solutions like online proofreading, group chat, custom workflows, note-taking, etc.
Pricing: $45/month
5. Hours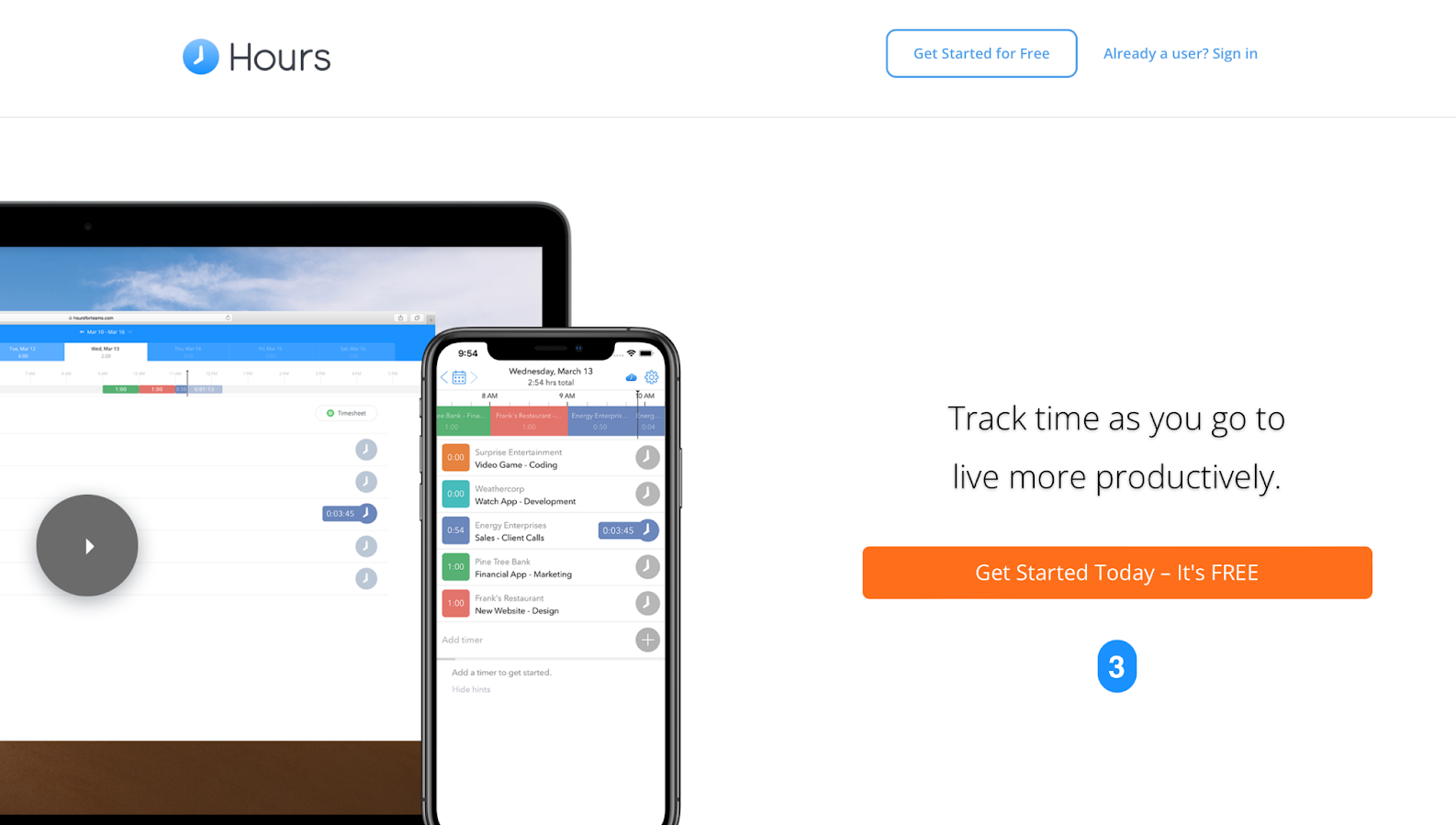 Hours is a time clock software with simple time tracking capabilities aimed at users who do not want complex functionality. Hours is available as a mobile app, allowing you to retain a list of timers and rapidly move between jobs. One of the coolest features of this time-keeping app includes Color-coding your jobs and projects to help you manage them.
Pricing: Free
Summing It Up
Team members may utilize a time-keeping app to work toward their personal and collective goals. On the other hand, managers use time tracking information to picture their team's peak performance, general well-being, productivity, and work allocation. As an executive, you may utilize time-tracking insights and data to guide your business in the correct direction, put the strategy into action, and guarantee that every manager and team member understands and pushes the organization together.
Timekeeping application helps employees move towards the same purpose and vision, driving an organization towards success.
Discover Why Clockly Stands Out
#1
Get an instant preview of employee activities - timesheet, keystroke & mouse click logging
#2
Monitor in real-time by automatically capturing screenshots of employee's screen
#3
Take control of employee work hours for better project planning
#4
Utilize the project management functionalities to deliver your projects on time
#5
Add unlimited projects and manage all in one place
#6
Customize the screenshots interval and mouse / keyboard activities
#7
Integrate with popular project management tools such as Projectsly
#8
Automate payroll & expense claims with the online time-sheets
#9
Unbelievable pricing - the lowest you will ever find
#10
Everything your business needs - 50 apps, 24/5 support and 99.95% uptime
Join the SaaS Revolution
All-in-One Suite of 50 apps

Unbelievable pricing - ₹999/user

24/5 Chat, Phone and Email Support