Should Your Business Use Time and Attendance Software?
Your employees are the most important asset in your organization. Like any other asset, you need to ensure that you manage it in the best way possible. Through such effective management, you can get the best out of your resources. The idea here is to make sure your workers are doing the right thing at the right time. This is what optimal productivity is all about.
Recording time and attendance of your staff aren't new for most businesses. Companies have been doing this for decades. Today, the only difference is that technology has changed how this recording is done. Today, you don't have to punch employee cards to confirm they clocked on time.
Advanced technology tools have made it possible to manage things like Rota planning, job planning, and more. There are many time and attendance software retail. However, should your company be using time and attendance apps?
Tracking Employees with Time and Attendance Software
Tracking how your employees are working gives you a hint about how your business is performing. In this case, effective time management would be a clear sign that your workers are doing their best to achieve your business goals. On the contrary, if your employees are always showing up late to work, this tells you that something should be done to improve your company's performance, at that time and attendance software will be handy .
Pros of Using Time and Attendance Software
1. Save Time
One of the main reasons using time and attendance software is good for your business is because you save time. If you are not using time and attendance software, it means you probably are using spreadsheets. We all know how tedious this can be. It takes much time to update these sheets now and then. But with a reliable time tracking software, you can eliminate the need to use spreadsheets.
2. Increased Productivity
Keeping track of all your employees is not an easy job. If some of these mundane tasks can be automated and tracked with the help of time and attendance software, then you can save your HR team from this stress. A reliable tool will allow you to create work schedules based on factors such as employee availability, job requirements, eligibility, and more. Doing this relieves managers from the need to perform these routine tasks. Instead, they can focus more on other important demands in your organization.
Revamp Your Time and Attendance Tracking System with Clockly Sign Up 14-day trial
3. Happy Employees
A good time and attendance software software offers you a self-service feature that your employees can use to get reminders, view schedules and shift boards. They can also access their respective time cards, paid time off, time requests, and other important information. This makes it easy to perform their tasks without being pushed around.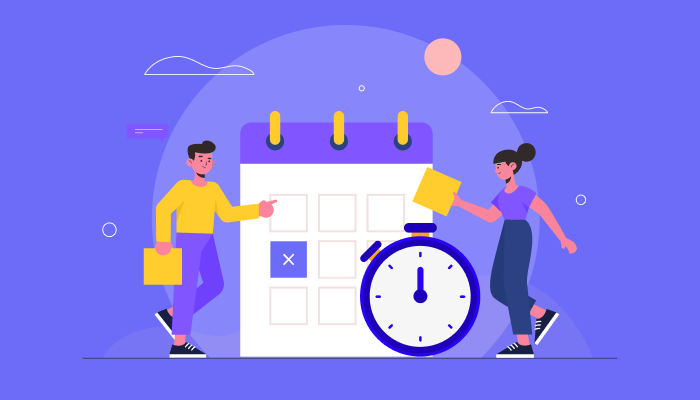 4. Leave Management
Time and attendance software will also help you manage how your employees go on leave. Small companies might find this relatively easy, but this might be a herculean task for large companies operating globally. For this reason, it's necessary that you use software to automate the process. In addition, it offers you the flexibility of offering your employees fair leave management policies that guarantee every staff member utilizes their leave allocation times.
5. Spend Less Time on Payroll
A key benefit of using time and attendance software is ensuring your employees abide by their contracted working hours. Depending on how your employees clock in or out, you will want to know whether they are meeting the required contracted hours. Therefore, time and attendance tools are handy here. Intelligent software for time tracking can provide you with all the necessary info to calculate how much your workers should receive every month. So, you get to spend less time figuring out the number of hours your employees worked.
6. Eliminate Human Error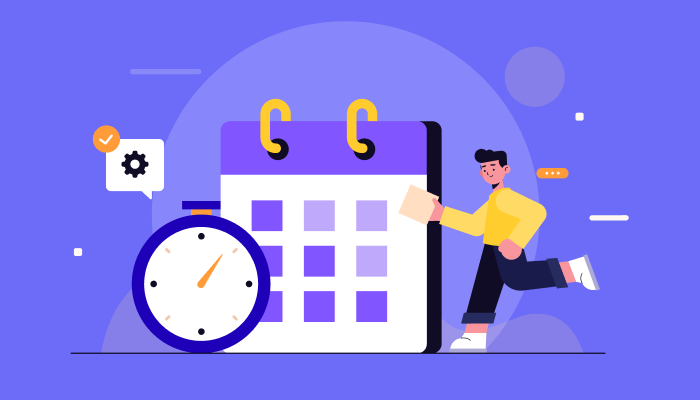 As human beings, we are never perfect. There are instances where we enter the wrong information into spreadsheets. By doing this, we distort the reports we get in return. These are errors that good time and attendance software should help you avoid.
7. Legal Compliance
Time and attendance management tools guarantee accurate working time schedules for your employees. In addition, these reports can help confirm that your company complies with existing labor regulations. The reports are normally used for external audits.
Cons of Using Time and Attendance Software
While you might benefit a lot from the time and attendance tracking software you choose, there are a few drawbacks you should be aware of. For instance, you should expect a few software glitches here and there. Unfortunately, this happens to almost any software. Consider performing regular checks and updating your tool to prevent this from happening.
Another disadvantage of using time and attendance software is that staff time theft can still occur without on-premise check-ins. Over time, this can be a major issue in your organization.
Which Time and Attendance Software to Use?
So, which is the best Time and Attendance Softwarethat you should use?
Clockly
Clockly is a time tracking software and right pick for your business needs. With this tool, you can give a huge boost to your productivity and accountability needs. Some unique features you can rely on this software include digital timesheets, location tracking, payroll management, and more. Well, you don't have to worry about breaking the bank to use this software. With just $14.99, you can make the best out of this tool to benefit your business.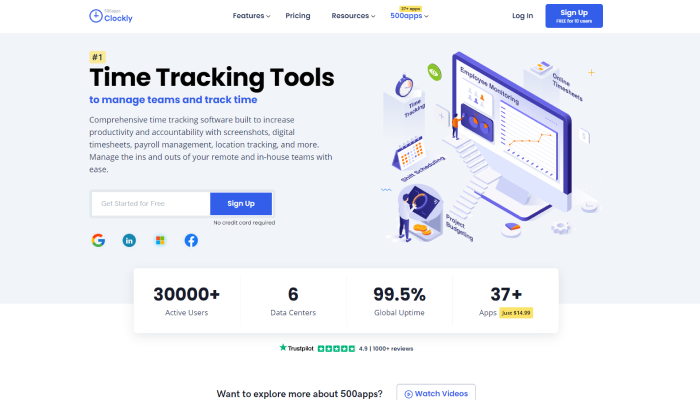 Conclusion
The pros of using time and attendance software surpass the cons of having this system running in your company. You shouldn't hesitate from choosing a reliable vendor that will provide you with this software. You've noticed that both your business and your employees will benefit a lot from using this tool. So, it's worth investing in this software to save on time and manage remote teams effectively.
Discover Why Clockly Stands Out
#1
Get an instant preview of employee activities - timesheet, keystroke & mouse click logging
#2
Monitor in real-time by automatically capturing screenshots of employee's screen
#3
Take control of employee work hours for better project planning
#4
Utilize the project management functionalities to deliver your projects on time
#5
Add unlimited projects and manage all in one place
#6
Customize the screenshots interval and mouse / keyboard activities
#7
Integrate with popular project management tools such as Projectsly
#8
Automate payroll & expense claims with the online time-sheets
#9
Unbelievable pricing - the lowest you will ever find
#10
Everything your business needs - 50 apps, 24/5 support and 99.95% uptime
Join the SaaS Revolution
All-in-One Suite of 50 apps

Unbelievable pricing - ₹999/user

24/5 Chat, Phone and Email Support