What Is a Time Tracker and Why Your Business Might Need One
You've probably heard this before: keep track of your time! Perhaps you're wondering why. Everyone in an organization or society generally benefits from time tracking. Where your time goes is critical whether you're an executive, a manager, or a regular team member.
What is A Time Tracking System?
Time tracking helps you understand how you spend your time professionally and personally. It is essential for efficiency, experience, and a smooth workflow. You may begin to wonder if your time is spent correctly after knowing what tasks use most of your time. You can use a time tracking device to manage your employees' time as an organization. Time tracking software helps you record payroll, billing, and work operation hours. In addition, they all record the amount of time spent on a specific task
So What is a Time Tracker?
A time tracker is a software that helps businesses track how much time is spent at work. It aids in measuring employees' working time and provides insight into how much time was spent on various jobs, projects, and clients. A good time tracker app will include other functions such as hourly wages and lunch breaks, among other things. Also, a time tracking software can help obtain information on customers and users, which you can use to boost web traffic and business profitability. Typically, time trackers are used by freelancers and large organizations in international collaborative projects to aid in the management and consolidation of efforts to complete a specific work or project.
Why do you need software for time tracking?
You might still be wondering why you need this. Here are some reasons you should get one;
Boost Employee Productivity Staffers have the option to evaluate every aspect of their workday, from the hour spent researching to the 20-minute break that turned into a brief conference call. They can keep track of whatever tasks took longer than expected and alter their work time accordingly. Most employees hardly take breaks; with a time tracker, they can factor in a break to refuel before tackling the next project mentally. Hence, this prevents fatigue and their inability to perform to their full potential. In all, software for time tracking enables employees to conduct in-depth analyses of their work processes and find areas for improvement.
Time trackers make clients easier to bill
Billable hours can be recorded using an employee time tracking system, making it easy to invoice clients. This week, for example, team A worked 22 hours on the client's project; Team B, on the other hand, worked for another 5 hours on research. A software for time tracking provides you with the details of all of the completed tasks and which team completed each stage. In addition, many time tracking solutions provide built-in invoicing, eliminating manually entering payable hours.
Keeping initiatives profitable Even if you don't bill hourly, time monitoring is still necessary for many businesses. The reality is that if you run a client services business, you are selling blocks of time at a specific price, regardless of how you organize your pricing. Every project is made up of a specific number of hours, and each hour represents a cost. The cost is determined by how much you pay the individuals performing the work. For your company to be in profit, you must ensure that the total amount you charge the client is more than your company's production cost. Only by calculating the number of hours spent on the project will you determine your charges. It is in situations like this that time tracking is helpful.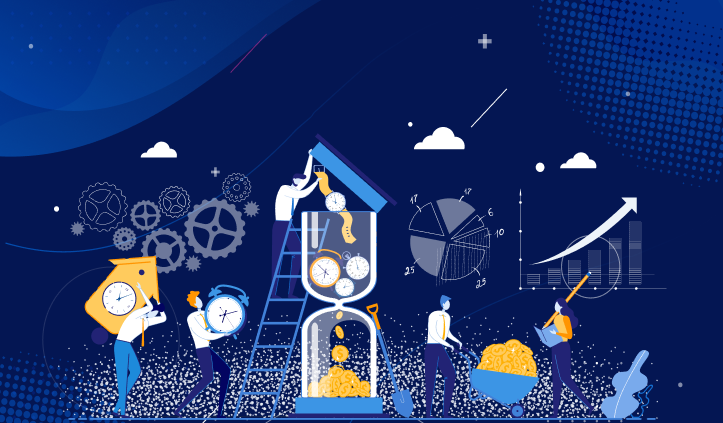 Employee Time Tracker
A firm that keeps track of hourly employees' working hours and quickly guarantees that they are paid on time. Employees are the foundation of any company. Their considerable contributions to the achievement of the company's objectives underpin everything. As a result, employee tracking plays a critical role in keeping employees motivated and productive. An employee time tracker can help you engage your employees better while executing their tasks more efficiently. Because a firm revolves on several jobs simultaneously, the management team may overlook a few tasks. In this challenging situation, time monitoring software comes to the rescue. A time monitoring software ensures that no activities are missed and that all functions are completed on time.
Best Time Tracking System to Use
Getting a perfect tracking system is as good as guaranteeing increased production in your business. Time tracking software, Clockly helps you manage your employee's time efficiently. With features like screenshots, digital timesheets, payroll administration, location monitoring, and more, Clockly ensures increased productivity and responsibility. With ease, you will manage the ins and outs of your remote and in-house staff.