Features of Time Tracking Software
Talk about the features that add value to your business and time management software like Clockly helps you achieve the same.
Tracking the productivity and project status are the two main concerns for every organization and these are the least effectively cared aspects in a business scenario. To identify the loopholes in the organization and cover up the bottlenecks, these scenarios have demanded the requirement of a tool that can track the productivity of the employees, project statuses, and generate reports on a click. Going deeper in analyzing these issues, an innovative idea thumped up - effective project and time tracking software, Clockly.
Go beyond time tracking by integrating Clockly into the environment. The software not only tracks but allows you to take screenshots in between the activities. Capture whatever information is needed at any time or simply view everything in a detailed report.
Time trackers are governing the workspaces as they are equipped with advanced features to track and monitor every activity at every level – be it the middle management or the individuals or as a team. So, exploring the features of this amazing and productive tracker is equally needed. Jump into scanning your eyes in between the lines to get a clear picture of the features of Clockly that helps your business grow.
Features of Time Tracker Software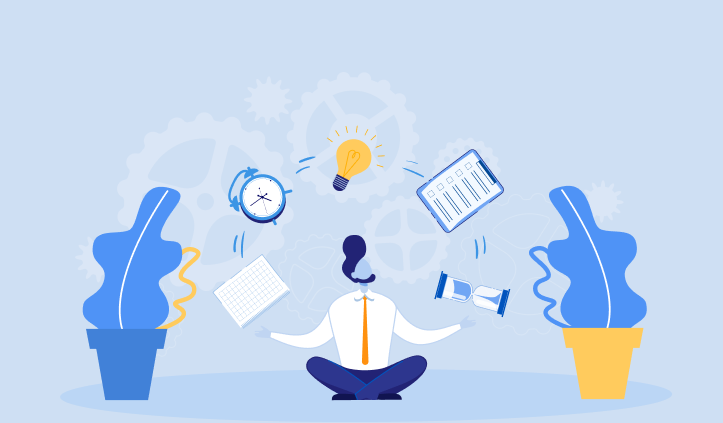 1. Track Every Hour:
Measure the work that matter by counting the hours that are defined. Analyze team performance based on hourly tracking. You have the flexibility to track what's happening in and around the project with the help of a time tracking software. The tool records the number of hours spent by discarding idle time automatically. This allows you to accurately monitor your business hours spent by every employee.
2. Monitor Performance:
Increased performance is a sign of attaining mastery & Clockly helps you achieve that. Employee monitoring is complex with manual power. Clockly helps your business by letting you know the engagement level of the employees with the projects they are working on, take the activity screenshots whenever necessary, and know the location of working.
3. Track Budgets:
Identify the right spot for budget planning by using the right project budgeting software – Clockly. Unknowingly, investing in a project where profits remain unturned or bring smaller ROI isn't the worth of an organization. Adding potential projects with the right budget planning is needed. Hence, Clockly comes with budget management where you can identify the flaws in your project budgets. On a single dashboard, view how your money moves in every project and returns on your business using effective budget management software.
4. Online Timesheets:
Every penny is an investment in business whether it's pay or a project sign-up. Markup it effectively. Timesheet app or online timesheets help you figure out the productive hours and activities performed by the individual – be it a core member of your company or outsourcing. Pay your employees as per their commitment towards the organization. View all these on timesheets that Clockly offers for an insightful go!
5. Boosts Productivity:
Productivity is the cool hat for optimizing business processes, aligning with the organizational goals, and completing a project. Knowing the productivity within teams is as crucial as tracking the project and this can be identified over a single dashboard and timeline views, having a view on the number of hours worked and contribution in the projects. The number of productive hours tunes the organizational atmosphere towards growth.
6. Insightful Reports:
View time tracking reports to drive business by agreeing on optimizing options in near future. You can view the status of your teams through real-time data that Clockly generates. From an individual contribution to the team-wise reports, this software provides everything for you to plan and organize future actions for your business.
Ready to Explore Clockly's Time Tracking Features? Sign Up 14-day trial
You need to choose the right tool that does just beyond tracking time. Every feature of Clockly as mentioned above will contribute to your business growth. The product has seamless integrations with the other apps as well. Clockly integrations with other apps extend its functionality and boost overall efforts in a single click.
Apart from Clockly, you can explore the functionality of every app where automation features are also integrated into a few of our apps. The infinity suite by 500apps comes with 37+ apps and they are diversified into various verticals by serving different needs. To elevate businesses higher, we have given our best shot by launching all these apps and with very honest pricing and unbelievable value, explore them now and make a difference!