The Best Employee Time Tracking App in 2022
Clocky is excellent time management and tracking software that helps companies effectively manage their teams from remote locations. It also helps to manage both teams and track their time without difficulty. Clockly, which is built with a number of comprehensive features, can help increase productivity and on-screen accountability by remotely and internally managing the pros and cons of your team members.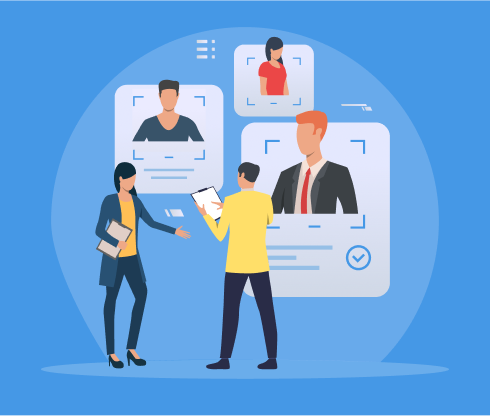 As we all know that time is precious and as the adage goes, TIME IS MONEY; it becomes crucial for businesses to invest their time mindfully along with taking care of their team members' time. And for the best output of your team members and business growth. However, if you are still working with that traditional method of making your team fill the timesheets, screw that all up. Because, with the automated employee tracking system, it is much easier to track and monitor your teams' time on various tasks.
And, if you are NOT SURE which one to pick, let's walk you through one of the top Employee Time Tracking Apps - Clockly.
The Top Employee Time Tracking App for Companies in 2022
Clockly - Best Time Tracking App
One of the best time tracking apps: Clocky is excellent time management and time tracking software that helps businesses to run their teams efficiently from remote locations. It also helps manage both teams and track their time without hassles. Built-up with a range of comprehensive features, Clockly helps increase productivity and accountability with screen managing the ins and outs of your remote and in-house team members.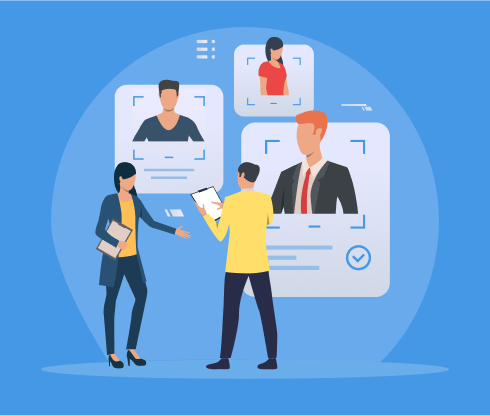 Not just limited to this, it also includes location tracking, device tracking, and more. This simple-to-install app works wonder for your team and your business. From high productivity, efficiency to increased task completion rate, you get everything from here. Clockly is not just any other app, but a more advanced technology-powered application that helps you harness the power of your team through tracking their time. With Clockly, it is simple to streamline all your projects. Also, you can track, organize, manage and monitor their working hours across teams to increase productivity and work ethics.
The Major Benefits You Garner from Clockly are:
Clocky helps improve both the productivity and accountability of your team members. It also provides in-depth insights into how your team is spending their time for enhanced productivity and responsiveness. With this time tracking app, you can easily monitor and manage your team's activity. It is easier for you to decrease your liability, as the features capture timed screenshots, locations, and keyboard/mouse activities.
Moreover, it is easier to install Clocky on desktops, or you can even install it with your preferred project management applications like Asana or Basecamp. Interestingly, Clocky is available for Mac, Windows, and Linux desktop operating systems to meet various work cultures.
Let's Dive into Some of the Key Features of Clockly and How it Helps.
1. Time Tracking
It is easier to keep track of your time and how much time you or your team members spend on each task or project with time-tracking functionality. Also, it is easier to manage your team members from different remote locations and measure their productivity.
2. Employee Monitoring
Clockly's employee monitoring software allows you to track the time and productivity of your employees easily. You can even set up budgets to create cost-effective teams.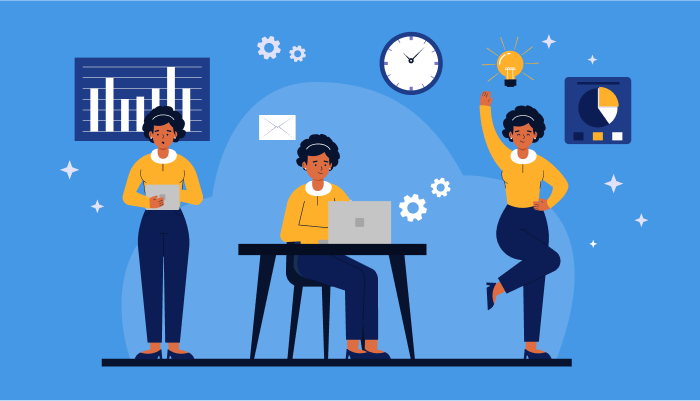 3. Project Budgeting
Set your project's budget and track your team's expenses to the time invested according to projects. With Project Budgeting functionality, it is easier to send invoices to your clients and get paid online according to your team's budget and expenses based on time tracking.
4. Online Timesheets
With online timesheets, you can track the progress of various projects and set future deadlines and timelines accordingly. Leveraging this feature, you can easily improve your workflows, create better estimates and complete your projects in an estimated timeline.
5. Desktop App
Get your team to download and install Desktop App for proper time tracking and performance evaluation. The desktop app version of Clockly is easy to install and simple to use. With Clocky's Desktop app, you can access their day-to-day activities and assist them in enhancing their performance.
6. Employee Productivity
You can track your employee's tasks and monitor how your teams spend their time on various assigned tasks or projects. With productivity dashboards, you can get a complete picture of their work and performance metrics to ensure optimum work output as well as enhanced performance.
7. Time Tracking Reports
Clockly's time tracking reports enable you to easily track, check, manage, collaborate, connect, and complete tasks with just a few clicks. The reports provide you to generate in-depth insights on various projects and how your team spends time on each project. It also allows your team to see which projects or tasks are the most time-consuming. Analyzing the various reports, it is easier to make valuable decisions for future projects.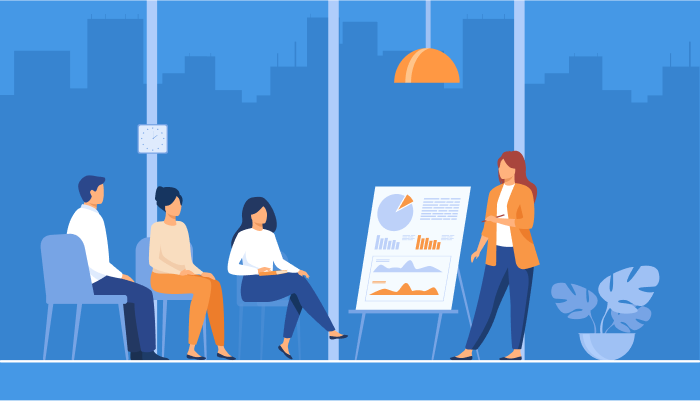 How to Use Clockly?
Whether installing Clockly or using it, it is quite easier. First, get onto Clocky and sign up to create your account. Once your account is set up you can go to the productivity tab and easily access the Clockly application. Alternatively, you can set ClocklyClockly'sp app version in your team membersmembers'.
In the Clockly application, you can create projects and assign team members to them.
Within projects, you can create tasks for team members to work on.
You can either have multiple teams on various tasks of the same project.
On the other hand, you can even have the same team members working on different projects.
Once a project is created, and the team allotted, you can start tracking their progress and check, track and monitor how much time each team member, each task, or each project is taking to complete.
Moreover, with Clockly, you can even set budgets for individual projects or teams. This helps you to finish projects within an estimated amount without exceeding the budget. Also, if you are looking to claim invoices for your project, with Clockly's budget functionality, it is easier to create invoices and send them to your clients for payments.
Well, to get more out of the Clockly app and boost your team's spirit, here are a few time tracking tips for implementing
.
Tips for Time Tracking
Here are a few paramount tips for tracking through to make your team's time tracking system more efficient and successful.
- Educate your employees about the time tracking software and how to imply it in their systems for various projects.
- Automate your time tracking using tools like Clockly for efficient tracking and high performance.
- Make time tracking easier and simpler for your managers to handle teams and projects efficiently.
- Create a project framework or regular structure before starting to track time more efficiently.
- Keep it simple and clear, so from first-level management to a higher level, everyone can easily grasp the data and make realistic decisions for both teams and projects.
- Put your time tracking data at work. Leverage the collected data for the best interests of your team.
- It helps to pull out your employees' potential and helps you harness their skills for your business growth, tracking their quality time.
- With time tracking reports, you can analyze and strategize future tasks and projects for increased productivity, performance, and completion rates.
Time to Clock In!
Time tracking tools always help you and your team for high productivity and increased project completion success rate. Explore how the time tracking app such as Clockly can track the time of your employees and the progress of your projects. No doubt, it also provides your company with increased employee productivity, performance, efficiency, and time savings. So, why wait to start? Just clock in with Clockly.
Discover Why Clockly Stands Out
#1
Get an instant preview of employee activities - timesheet, keystroke & mouse click logging
#2
Monitor in real-time by automatically capturing screenshots of employee's screen
#3
Take control of employee work hours for better project planning
#4
Utilize the project management functionalities to deliver your projects on time
#5
Add unlimited projects and manage all in one place
#6
Customize the screenshots interval and mouse / keyboard activities
#7
Integrate with popular project management tools such as Projectsly
#8
Automate payroll & expense claims with the online time-sheets
#9
Unbelievable pricing - the lowest you will ever find
#10
Everything your business needs - 50 apps, 24/5 support and 99.95% uptime
Join the SaaS Revolution
All-in-One Suite of 50 apps

Unbelievable pricing - ₹999/user

24/5 Chat, Phone and Email Support