10 Best Employee Online Timesheet Apps
Online timesheets are great for identifying common project delays and boosting efficiency. They help in monitoring the day-to-day progress and quickly identify areas of improvement. Learn about the best ten free solutions for your business.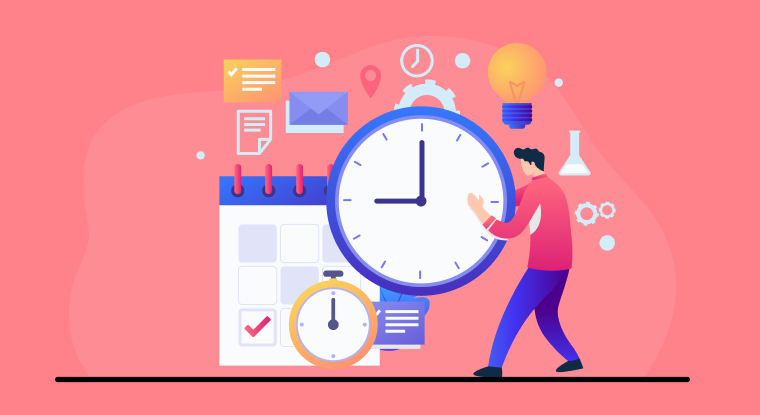 Boosting employee efficiency is a common issue for project managers at any business. Businesses and managers want to reduce project delays and ensure they complete clients' projects as quickly and efficiently as possible. One way to achieve this is to incorporate a timesheet app at the workplace.
In this article, we'll look at online timesheets and their main advantages. We'll also look at ten free employee timesheet apps you can consider for your business.
What is an Online Timesheet?
A timesheet records how much time an employee spends on a given task or project, including when they started and ended it. An online timesheet performs the same function as a typical timesheet but as a web-based solution.
An online timesheet may be cloud-based or an online spreadsheet. It may also be a dedicated employee tracker software like Clockly, which allows employees to clock in and out from specific locations. An online timesheet automatically tracks employee activity and monitors progress remotely, allowing managers to see who is most productive at any given time.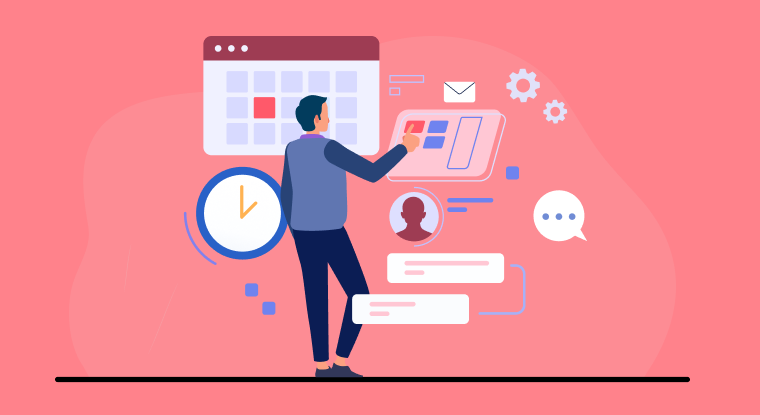 Why Are Online Timesheet Apps Important for Employees?
An online timesheet app is essential to ensure workers are maximally productive. Often, workers spend valuable time on non-work tasks or irrelevant processes. A timesheet app helps identify these and allows employees to improve their performance.
An online timesheet also provides a detailed record of hours spent, ensuring that employees are paid for their work. This eliminates payment-related disputes, ensuring employees are adequately compensated.
What Are the Advantages of an Online Timesheet App?
An online timesheet app offers several advantages, which include:
Accurate timekeeping
Secure storage of data
Easy and convenient access
Detailed analytics and reporting
Project management integration
What Are the Features of an Online Timesheet App?
Online timesheets offer tons of features, including:
Clock in and clock out
Online timesheets allow employees to clock in from multiple locations.
Time tracking
Online timesheets record the amount of time employees spend on tasks.
Real-time monitoring
An online timesheet app acts as an employee time tracker, monitoring real-time employee activity.
Location tracking
An online timesheet app may also incorporate GPS, ensuring that employees can only clock in from specific locations.
Detailed analytics
A timesheet app provides detailed reports, helping managers make sense of generated data to make excellent decisions.
What to Look for While Choosing an Online Employee Timesheet App?
The kind of timesheet app you will choose will depend on your business type. Some key things to look for, however, include: - Rich, robust features for your business needs - An intuitive and easy-to-use interface - Project management software integration - Detailed analytics reports - Affordable pricing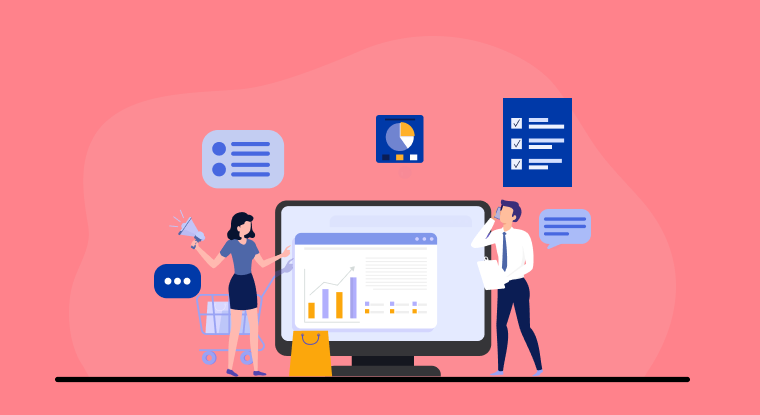 10 Best Online Timesheet Apps
Here are ten free online timesheet apps you can consider for your business:
Clockly
Clockly is a seamless and intuitive timesheet application for your business. We at 500apps can vouch for Clockly due to its fantastic array of features. Our employee-friendly time tracking software encourages employees to improve their work performance while automatically monitoring their activity. Clockly integrates seamlessly with project management apps like Asana, Trello, and Jira, and is offered on Chrome and as a desktop app. Pricing starts at $14.99 for the paid version.
When I Work
When I Work is a robust timesheet and employee tracker software that allows managers to stay on top of tasks and see who is performing. It facilitates progress and shift monitoring and ensures that managers are always aware of who is absent with its time-off request feature. When I Work is free for up to 75 users in a single location. The paid version allows unlimited users in multiple locations, starting at $4 per user per month.
Time Clock Wizard
Time Clock Wizard is an excellent, highly secure employee time clock solution. It provides time tracking access from multiple platforms and allows employees to clock in hassle-free. Its free version offers time tracking and clock-in functions with full customer support. The paid version starts at $14.99 with more advanced features, including mobile access.
Clockify
Clockify is a simple and intuitive employee monitoring software for businesses of any size. It allows users to submit work times automatically or manually and supports integrations with project management software. With a Capterra rating of 4.7/5, Clockify is free for the basic version. The paid version starts at $9.99 per user per month.
Open SimSim
Open SimSim is an excellent solution for small and medium businesses that want to facilitate improvement and effective team communication. It tracks employee times and provides a detailed report that managers can use to make evidence-based decisions. Open SimSim is free for unlimited users, but premium features are offered at $2.99 per user per month.
Homebase
If you're concerned about overtime regulation compliance and ensuring your workers are paid for every extra minute spent at work, Homebase is for you. Homebase tracks overtime, skipped breaks, and workers who spend more time than usual at work. It is free for unlimited users, offering more functionality with the paid version.
Jibble
Jibble is a free, highly-customizable employee tracker software. Jibble allows employees to clock in from the web, mobile, tablet, or via its Slack or Microsoft Teams bots. It provides extensive analytics and offers multiple integrations. Jibble is free for unlimited users, and the premium version starts at $2 per user per month.
ClickTime
Whatever your team size or business type, ClickTime is one of the best employee tracker software you can use. ClickTime offers expense tracking, time capture, and more. It is available on mobile, whether Android, iPad or iPhone. Pricing starts at $9 per user per month.
ZoomShift
ZoomShift is an excellent employee time tracker tool for hourly employees. It automatically reminds employees to clock in, offering time tracking on mobile, GPS tracking, and more. It also facilitates payroll processing, automatically exporting and sending timesheets to the employer. ZoomShift offers a free plan ideal for small teams and may be upgraded to a paid plan starting at $2 per month.
ActiTIME
ActiTIME allows businesses to monitor performance of employees as well as availability at work. It supports manual and automatic tracking and provides detailed reports to help managers make informed decisions. ActiTIME is free to use, but also offers premium features starting at $5 per user per month.
Conclusion
When choosing an employee timesheet app, take the time to examine its features carefully. Choose one that fits your business goals well. With a great online timesheet app such as Clockly by 500apps, you can facilitate optimization and make employee management hassle-free.
Discover Why Clockly Stands Out
#1
Get an instant preview of employee activities - timesheet, keystroke & mouse click logging
#2
Monitor in real-time by automatically capturing screenshots of employee's screen
#3
Take control of employee work hours for better project planning
#4
Utilize the project management functionalities to deliver your projects on time
#5
Add unlimited projects and manage all in one place
#6
Customize the screenshots interval and mouse / keyboard activities
#7
Integrate with popular project management tools such as Projectsly
#8
Automate payroll & expense claims with the online time-sheets
#9
Unbelievable pricing - the lowest you will ever find
#10
Everything your business needs - 50 apps, 24/5 support and 99.95% uptime
Join the SaaS Revolution
All-in-One Suite of 50 apps

Unbelievable pricing - ₹999/user

24/5 Chat, Phone and Email Support