15 Best Real-Time Employee Monitoring Software in 2022
An employee monitoring software tracks employee productive hours on a working day and gives employers insights essential to conduct efficient employee management. This article looks at 15 of the top real-time employee monitoring software to help your business maximize work hours.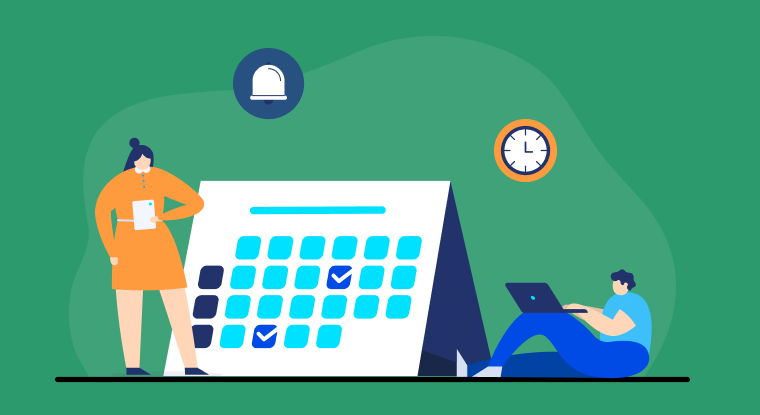 If you're a business with remote employees or workers in multiple locations, getting a handle on worker activity may seem difficult. But it remains essential to know how well workers are doing, as it promotes efficiency. Remote real time employee monitoring software is designed to solve these problems and help you meet your business needs. In this article, we'll look at the 15 best employee monitoring software for your business.
What Is Real Time Employee Monitoring?
Real time employee monitoring is the process of monitoring employee work activity from a remote location. The real time employee monitoring involves using software to observe how well employees perform their tasks. This software can also track and record employee hours and is becoming increasingly popular with companies.
Why Is Real Time Employee Monitoring Important?
Real time employee monitoring is vital for businesses. It allows managers to see how workers use their time, by providing qualitative information on their activities. real time employee monitoring is also essential for businesses with multiple locations or hiring freelancers. It lets the business observe employee activity wherever they are to ensure productive use of time.
What Are the Advantages of Real Time Employee Monitoring Software?
Understanding Employee Performance
Employee monitoring software provides real-time information about employee activities. This allows you to see how well they perform and detect where they run into difficulties so you can act accordingly.
Effective Communication
Employee monitoring software can act as an effective communication channel for receiving feedback or suggestions. For example, screenshots on Clockly let you see how an employee performs a task so you can offer your input.
Better Project Management
Employee monitoring and time tracking software make it easier to handle projects. It allows you to manage projects responsively by providing real-time information on employee performance.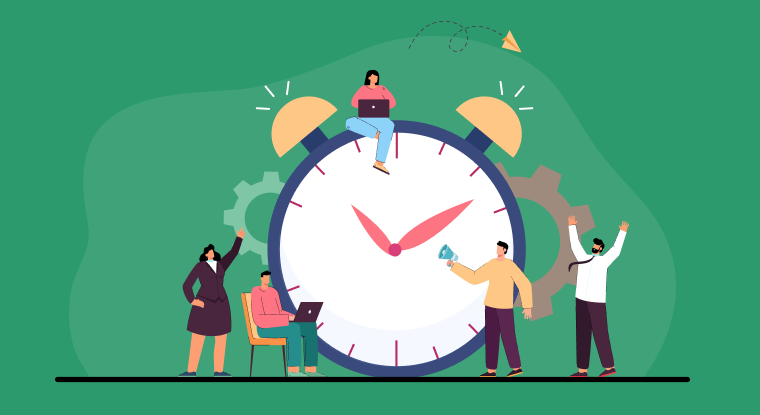 What Are the Features of Real Time Employee Monitoring Software?
Real time employee monitoring software offers several features to help you observe employee activity. The exact suite of features will vary depending on your chosen employee monitoring software. However, the main ones include:
- Web usage tracking
- Application usage tracking
- Screenshots
- Screen video playback
- Keystroke logging
- Mouse clicks
- Time tracking
- Project management integration
- Reports and analytics
What to Look for While Choosing a Real Time Employee Monitoring Software for Your Business?
Here are a few crucial factors to consider when choosing an employee monitoring software for your business:
Great Features
Your choice of employee monitoring software must have adequate features to meet your business needs. So, choose one with everything you need to track your employees effectively.
Excellent Pricing
Whether a small business or a large enterprise, great pricing is always a good idea. You can save more money for other business uses with excellent pricing for your real time employee monitoring software!
User Support
It's important to be assured of full support with your employee monitoring software. Choose a solution with excellent support to quickly help you when the need arises.
15 Best Real Time Employee Monitoring Software
Check out our top 15 recommended employee monitoring software for remote monitoring:
Clockly
Clockly is a fantastic employee time clock designed for small and medium businesses to take charge of employee monitoring effectively and seamlessly. Clockly offers many real time employee monitoring features, such as location tracking, keystroke and mouse click monitoring, and screenshots. Clockly is available as a desktop app or on browser and comes with full access to over 37 productivity apps in the 500apps for only $14.99 a month.
TimeCamp
TimeCamp is an advanced remote monitoring tool for remotely tracking employee work hours and work-related activity. TimeCamp has multiple features to allow you to observe employee activity. It allows you to add unlimited users and create unlimited projects. It also allows you to be flexible, as you can access the app from mobile, tablet, or PC. TimeCamp integrates with over 100 productivity apps, including Slack, Asana, Google Calendar, and Trello. Pricing starts at $9 per user per month.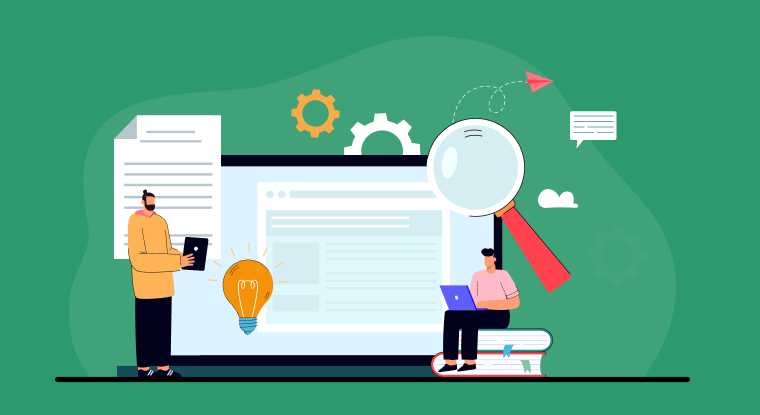 Homebase
Whether your employees are using a PC, tablet, or smartphone, Homebase can turn it into an excellent monitoring tool for business. Homebase lets you create and publish employee schedules, track availability, and observe the progress made on projects. Homebase also offers flexible time tracking, allowing managers to add breaks, overtime, and more to the system. Homebase offers a free plan, and paid plans start at $20 per month per location.
QuickBooks
QuickBooks is a cloud-based employee monitoring and time tracking software that makes scheduling and time tracking easier for businesses. Quickbooks allows you to track and observe employee time remotely, making employee payment and payrolling easy and seamless. Employees can clock in or out with a click, and managers can gain valuable insight with real-time, interactive reports. Quickbooks pricing starts at $20 per user per month.
Hubstaff
Hubstaff is a remote, powerful employee tracking software with lots of capabilities to monitor employee activity remotely. Its suite of features includes functions like GPS tracking, screenshots, etc. Hubstaff also provides real-time, detailed reports to help you better understand worker performance in real-time. It also makes payrolling easy, allowing managers to create and share payrolls with a click. Hubstaff is offered on mobile, tablet, and PC. Pricing for the app starts at $7 per user per month.
Harvest
Whatever the type or size of your business or industry, Harvest is a time-tracking solution you can trust. Harvest is a simple but powerful time tracking app that allows managers to track employee time remotely. Harvest sends custom reminders to promote consistent time tracking, integrating with workflows. Harvest records time across multiple devices, whether a mobile device, desktop, or web browser. Pricing starts at $12 per user per month.
ActivTrak
ActivTrak is a powerful tool designed to make employee monitoring easier for remote managers. ActivTrak's features help managers derive more productivity from workers and employees. ActivTrak monitors web usage and activity to show employers how employees spend their working hours. ActivTrak provides detailed, graphical reports on how employees use their working hours. ActivTrak paid plans start at $9 per user per month.
Time Doctor
Time Doctor is an employee time tracker designed to help you and your team get more done daily. Time Doctor provides remote and hybrid employee monitoring efficiently, so whatever your business type, you can always make the switch to on-site or remote monitoring, whichever suits you. Time Doctor offers screen monitoring so that you can promote productivity. Pricing starts at $9.99 per user per month.
Teramind
Teramind is a flexible and highly-advanced employee tracking system with several features that allow you to remotely control and monitor worker activity. Teramind offers keystroke logging, file transfer tracking, and instant message monitoring. Teramind also allows you to monitor employee activity as it's happening with live and recorded screen capture and meeting monitoring. Teramind is available on Windows and Mac, and pricing starts at $5 per user per month.
We360.ai
We360.ai – the cloud-based software that empowers you with valuable insights into your team's work environment, no matter where they are working from. Our platform utilizes data from every corner of your workplace to provide meaningful information and actionable insights to optimize productivity and enhance employee satisfaction.
Veriato
Veriato is a dedicated, highly-versatile employee tracker software that gives managers control and the ability to observe employee activity at all times. Veriato records web and app usage, email interactions, web searches, and more. It also lets you see what employees do in real-time with screenshots, and compiles all their activities to create a productivity score. Veriato is offered on PC and mobile, and pricing starts at $150 per user per year.
Interguard
Interguard is an advanced, secure employee monitoring software that optimizes productivity while ensuring maximal security of work-related activity. Interguard lets you monitor employee activity in real-time, with desktop screenshots and video playback of on-screen activity. Interguard also provides reports and alerts on how employees use screen time. Interguard gives you control, even when your employees work from home. Pricing starts at $9.99 per user per month.
Clockify
Clockify is a free time tracking and employee monitoring tool for tracking employee productivity at small and medium businesses. Clockify lets you schedule work engagements and shifts remotely and ensures that workers are doing their best with web and app usage monitoring. Clockify is available on Windows, Mac, Linux, and mobile. The paid plan starts at $3.99 per user per month.
When I Work
When I Work is a robust, intuitive employee scheduling and timesheet app that's designed to help you streamline employee management and save costs and time. When I Work allows you to schedule appointments, onboard employees, manage time-offs, and track times in a flexible way. When I Work integrated with Zapier, Gusto, and QuickBooks. Pricing starts at $4 per user per month.
ClickTime
ClickTime makes tracking, planning, and managing employee time remotely easy. ClickTime also provides quick, accessible insights with simple answers to your questions. And whether your employees are on mobile, web, or PC, ClickTime is always on hand to ensure that you maximize their efforts. Pricing starts at $9 per user per month.
Conclusion
Employee monitoring software is critical to handling employee activity and promoting worker efficiency. With excellent employee monitoring software like Clockly by 500apps, you're in a better place to boost your productivity!
Discover Why Clockly Stands Out
#1
Get an instant preview of employee activities - timesheet, keystroke & mouse click logging
#2
Monitor in real-time by automatically capturing screenshots of employee's screen
#3
Take control of employee work hours for better project planning
#4
Utilize the project management functionalities to deliver your projects on time
#5
Add unlimited projects and manage all in one place
#6
Customize the screenshots interval and mouse / keyboard activities
#7
Integrate with popular project management tools such as Projectsly
#8
Automate payroll & expense claims with the online time-sheets
#9
Unbelievable pricing - the lowest you will ever find
#10
Everything your business needs - 50 apps, 24/5 support and 99.95% uptime
Join the SaaS Revolution
All-in-One Suite of 50 apps

Unbelievable pricing - ₹999/user

24/5 Chat, Phone and Email Support