8 Effective Ways of Project Budgeting and Planning
You need to take your financial independence into your own hands by trying out these effective ways to handle budget planning. Find out which budget planner apps you should try today.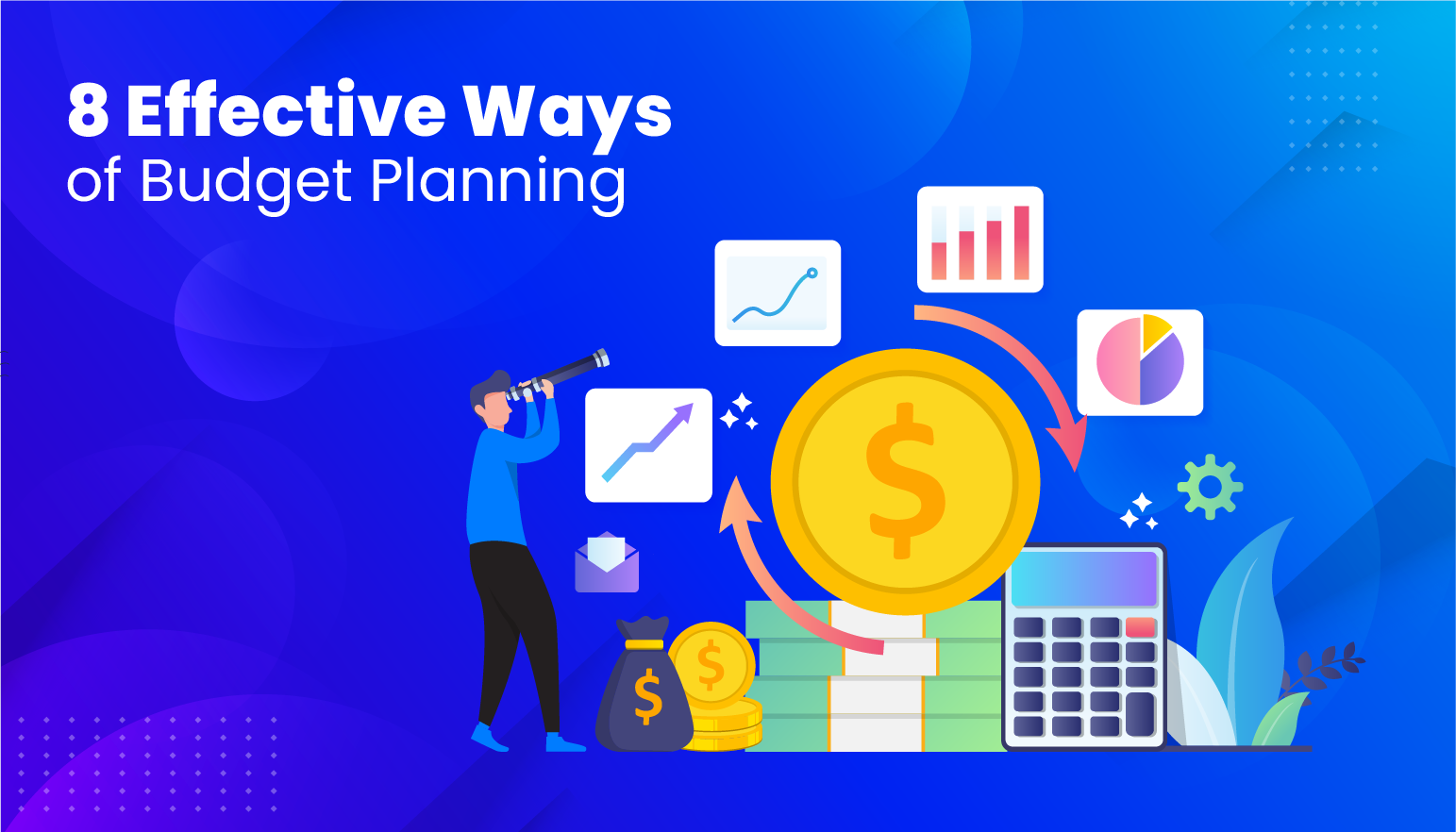 Be you an employee, or a business owner, the chances that you have heard the word budget at least once are quite high. Whether for planning an event, project, or thinking about the total expenditure in a year, the word budget is sure to come into play once one deals with money. From figuring out how to reduce it as reasonably as possible to decide what to spend the money on, budgets play a huge and important role in this aspect. Before going forward, you should have a concrete definition of a budget to fully understand the most effective ways to plan the quoted budget.
A budget is a financial plan for a specific period, usually a year, that has been shown to improve the success of any financial endeavour considerably. Governments, organizations, and individuals use budgets to estimate revenue and expenses for a specific future period.
Why Should You Organize Project Budgeting?
While many consider budgets to be too rigid and controlling, you should know that a Budget Planning will provide you and your business with an effective plan of action and a clear picture of where your money goes each month. It also allows you to have even more control over the procedure. You could be spending against your own best interests without even realizing it if you don't have a clear cash flow plan. Budget Planning will assist your business in achieving your objectives, whether they are to get out of debt, pay vendors, or keep your overhead cost from spiralling out of control.
"The key to the game is just sticking with it and recognizing those first months are tough," says Liz Gillette, Financial planner, Mainstreet Financial Planning Inc.
To effectively carry out budget planning while removing the burden of any unnecessary stress that might go into it, you should use a Budget Planning tracker or a budget planner app. A Budget Planning tracker is online software that gives information about the project planning and how your budgets are involved in each one of them.
The process of monitoring and keeping a record of your business' income and expenses is known as money tracking. It allows you to spot unhealthy spending habits and make changes to improve your financial situation. Many businesses use a project budgeting software or a budget planner app to keep track of their finances, which is innovative and saves time and energy.
Ways to Plan Budgets in an Effective Way with Budget Planner App: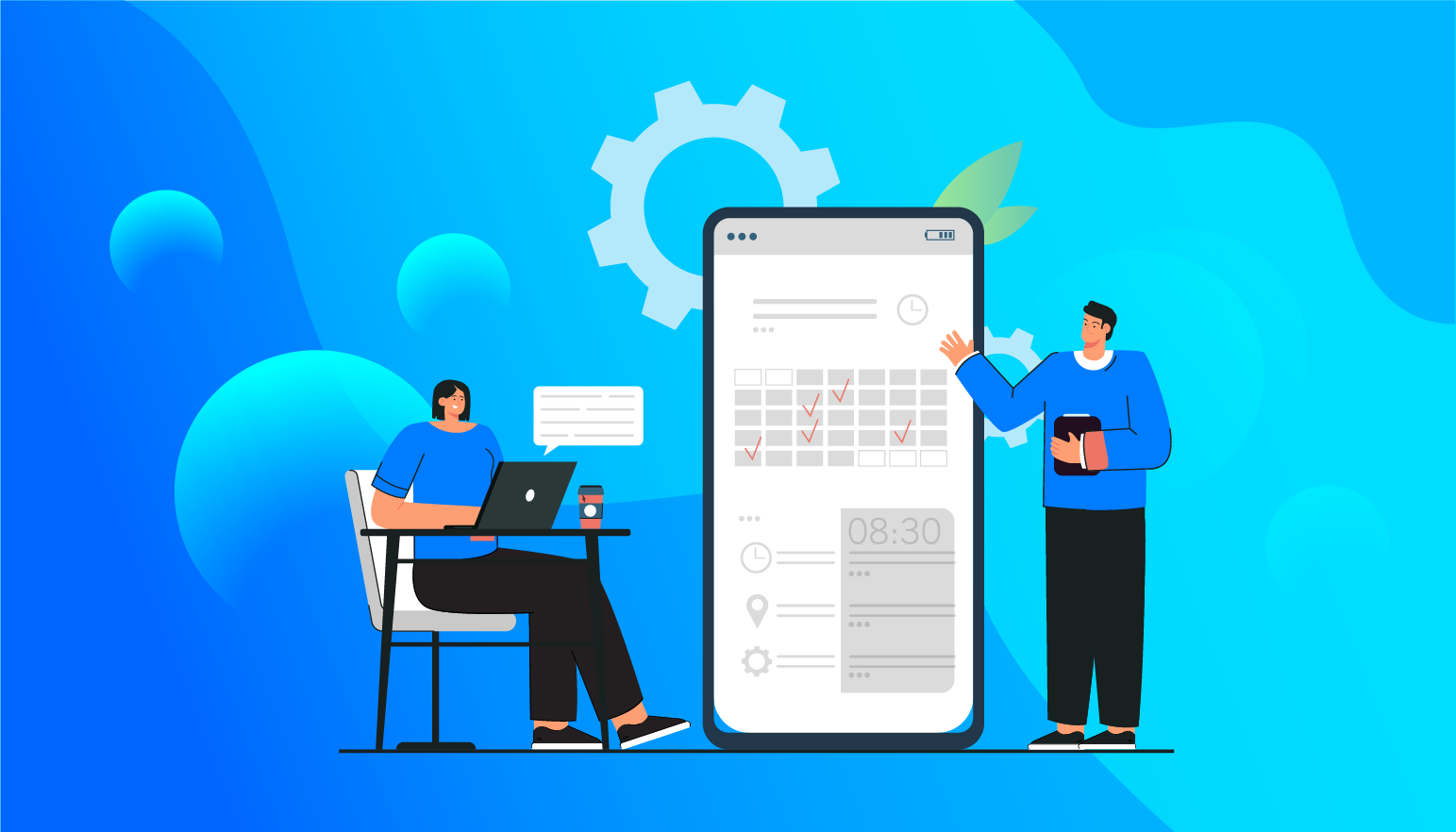 1. Effectively Plan Your Projects: Every project has a blueprint with clearly stated goals that should not alter once the first phase is accomplished. During the initial project planning process, all stakeholders who will benefit from the project's outcome or who will be involved in its execution should be identified and their needs articulated. The project manager or the person is ultimately accountable for completion. The "client" who receives the deliverables—can be someone on your team (internal) or a paying customer. The team, or the people responsible for any tactic that is part of the plan.
Don't assume that you automatically understand each stakeholder's needs and goals. Before you get too far into documenting your project plan, talk to them to make sure you understand the project and the abilities and resources of everyone on the team.
2. Strategize & Analyze Your Projects: Individuals and/or organizations involved in each deliverable or task should be identified by name, and their roles should be described in depth. Otherwise, miscommunication can lead to delays and instances where team members may have to repeat their work.
Hold a kickoff meeting with your team to discuss your offensive strategy. Request that they assist you in determining the best method for completing the task. This will not only help you be more efficient, but it will also help you get their support because they will feel more invested in the process. Using a project budgeting platform like Clockly to keep everyone on track and save all papers and interactions in one location might be beneficial.
3. Focus on Profitability: Analyzing profit margins during a project can help businesses learn a lot about their business, including how profitable their job is. It's all too simple to use project revenue as the ultimate metric. To comprehend profitability, however, profit margin analysis presents a more comprehensive picture of growth, revenue, and overhead costs.
To increase their bottom line, companies must bring in more money than they invest into a project, rather than just paying project expenditures. Understanding profit margins can also assist firms in ranking and deciding which projects and clientele are worth continuing to work with internally.
4. Identify Loopholes in a Project: Do you deal with problems as soon as they arise? When this happens, you must first undertake damage control and determine which parts of the project may be recovered. If you don't respond quickly to these new conditions, all you've done up to this point will be for nought.
Do You Keep Track of Your Progress? Your management team must maintain a tight check on every move that occurs in your office when the members of your team receive their assignments and the project is officially underway. This is especially critical when you're working on multiple projects at the same time.
You'll need a unique tool for this to work: creative project management software like Clockly. You'll need something to not just visualize all of your active tasks, but also to keep track of your employees' progress. When things get chaotic in the office, each person needs to step up and do their part, and you need to know that they are.
5. Lock the Budget Based on the Market Scenarios:
Budgeting is usually divided into two parts: data analysis and fortune-telling. Organizations can learn from past mistakes and set appropriate estimates by using previous Budget Planning and performance. Even so, the environment in your industry changes every year, you have limited control over external circumstances, and your organization's goals this year are likely to be different than last year's. Your budget may take these changes into account, but a plan that tries to forecast twelve months ahead of time isn't always as adaptable as it needs to be. As a result, the performance of your budget may not be as good as you would like.
Market scenario planning comes into play here. It's a method that can help you eliminate some of the risks in your Budget Planning while also allowing you to take advantage of unexpected possibilities. Using a Budget Planning tracker can help you decide on what is best to lock and helps you keep track of it.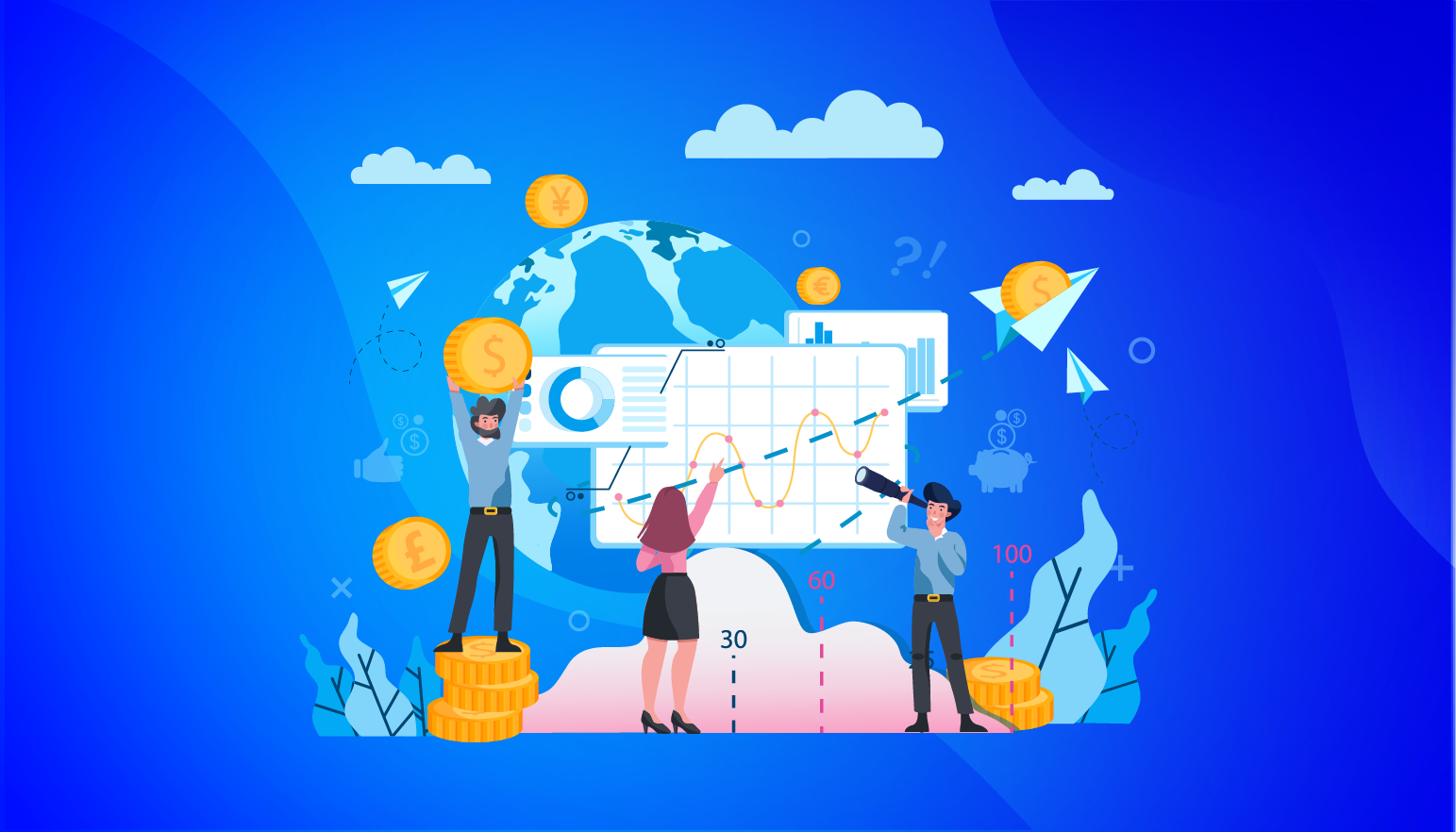 6. Expect the Unexpected:
When estimating expenditures, be realistic and provide room for unexpected adjustments. When conditions change, ensure that all relevant parties are consulted. More essential, plan for the worst-case scenario. As most businesses discovered during the pandemic, this step is critical. Supply prices, resources, labour, financing, product/service shortages, currency exchanges, and other things beyond your control can all have an impact on your budget. Many necessary materials and services are now significantly more expensive than they were when most projects began before COVID-19.
Make sure vendors can keep their promises and have a backup plan in place. Getting feedback from various stakeholders and thoroughly researching suppliers and vendors can go a long way toward creating a more realistic budget that can be met, even when unexpected costs arise.
7. Track & Monitor the Budgets:
Once you've established a Budget Planning, there are still two more steps to the project budgeting process to complete: tracking expenditures and monitoring them. This step is important to know if the decisions you've made regarding the budget are paying off.
For this step, Budget Planning apps like Clockly play a big role. Instead of tracking data across numerous spreadsheets which is tedious and time-consuming, project managers of a business can use tools like Clockly, Clockify, or Hubstaff to connect project data to the aims of the business they serve.
Tracking and reporting don't have to be this difficult, but many project teams become mired in an Excel rut since they originally set their budget in the program. All of these issues can be solved with the correct project Budget Planning tracker, which can provide you with a better understanding of how projects are functioning with a lot less effort.
8.Review How Your Budgets are Processing
A project that is allowed to run without budget monitoring or re-forecasting will fail. Budget supervision is critical in avoiding budgets from spiralling out of control. With frequent budget reviews, you have a much better chance of keeping a project on track than if you forecast once and forget about it.
Because the people who work on a project contribute to its cost, the project's resource utilization, like the budget, needs to be examined regularly to stay on track. Every week, project managers should assess the number of people already working on a project as well as the project's prospective resource requirements. This will ensure that you're making the most of your resources and that you have the correct resources on hand for the remainder of the project. Keep your project budget on pace by examining the resource forecast and current demands regularly.
Clockly - Best Budgeting App to Try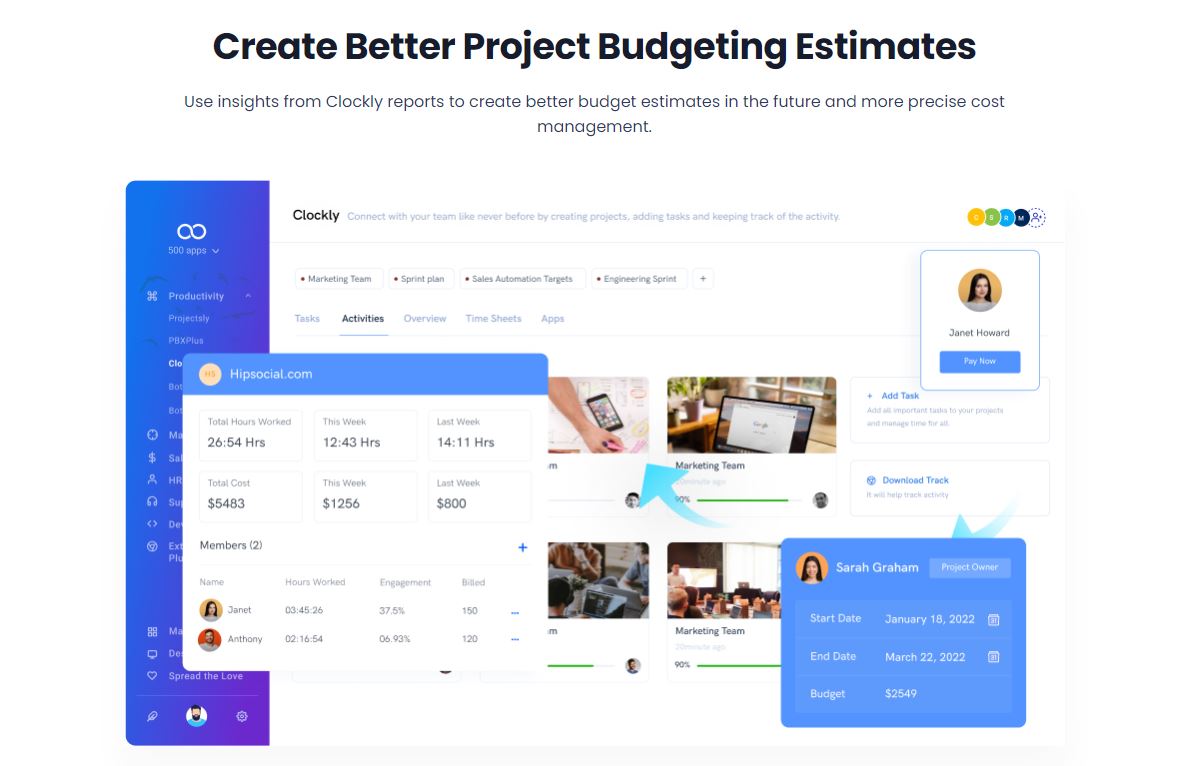 For the most part, Budget Planning apps monitor where your money is going, connect to your financial accounts, track spending, and categorize expenses. However, the best Budget Planning app, Clockly, is capable of far more. Clockly is a time monitoring software that uses screenshots, online timesheets, payroll and budget management, and location tracking to help businesses enhance productivity. As a Budget Planning app, project budgeting and online timesheets are among the functions accessible in the Clockly software. With Clockly, users can enjoy and perform the following;
Budgeting for Projects: This feature allows for improved organization and productivity monitoring. Users can gather all of their projects from Clockly in one place. In addition to that, the feature will enable users to manage project finances, tasks, and reporting with ease.
Automatic Data Collection: This feature lets users know how their teams are doing on a specific project. It allows you to keep a close enough track of your expenditures, get time spent, and much more. This feature is important for Budget Planning for future initiatives, collecting data on the number of hours worked, the cost, and the level of involvement for previous projects. It also makes sure you generate accurate Budget Planning for your business projects by basing them on actual data rather than estimations.
Task Management: To perform budget tracking, this feature allows users to import all tasks from Clockly. Users can get all of their tasks in one place to track their team's productivity, improve employee monitoring, and boost output. Clockly's Budget Planning tracker function helps customers plan, manage, and track all of their spending on various projects from inception to completion in the most efficient way possible. It also enables users to collect data automatically, set limitations, and make smart spending decisions. This is why Clockly is the best budget tracker; it allows users to keep track of both time and project progress, ensuring that they are always on schedule and within budget.
Online Timesheets: "With the online timesheet feature, Budget Planning tracking is made easier. This is because the information is readily available on excel sheets for easy perusal; also, timesheets are automatically generated with the online timesheets, so you know your employees are getting paid what they deserve. Some additional features of the online sheets for Budget Planning tracking include;
Dashboard: With the Clockly online timesheets, you can see timesheet data by date, project, or team member to discover who is working on which projects.
Timesheets can be exported: In one click, users can export timesheets to XLS for sharing, printing, or storing. Export a detailed summary of all time worked by filtering by date, project, or team member, and sheets for detailing the budget determined by the team.
Plan your budget effectively with Clockly Sign Up 14-day trial
Conclusion
In all honesty, if you reflect on all the benefits your business stands to gain from budgeting and using Budget Planning trackers, then you will consider budgeting today. For your future, for your retirement, for that rainy day, whatever the reason, it never hurts to have some money stashed away for you to use with the aid of a Budget Planning tracker app.
Clockly has so many features available to users for budget tracking. From automated data collection to automated planning. All you as a business owner need to do is have your details and information intact and the Clockly app will take it from there. So, rather than thinking about budgeting being tedious or constricting, why not think about how Budget Planning apps can put you on a new wave of financial independence. You know your business needs it, so try out Clockly, the best budget planning, and time tracking software and be right on your way to always have money available.
Discover Why Clockly Stands Out
#1
Get an instant preview of employee activities - timesheet, keystroke & mouse click logging
#2
Monitor in real-time by automatically capturing screenshots of employee's screen
#3
Take control of employee work hours for better project planning
#4
Utilize the project management functionalities to deliver your projects on time
#5
Add unlimited projects and manage all in one place
#6
Customize the screenshots interval and mouse / keyboard activities
#7
Integrate with popular project management tools such as Projectsly
#8
Automate payroll & expense claims with the online time-sheets
#9
Unbelievable pricing - the lowest you will ever find
#10
Everything your business needs - 50 apps, 24/5 support and 99.95% uptime
Join the SaaS Revolution
All-in-One Suite of 50 apps

Unbelievable pricing - ₹999/user

24/5 Chat, Phone and Email Support