Advantages of Using a Robust Project Budgeting Software
Much has changed in recent years in the world of project management. A new age of hyper-digitization and AI-driven automation has forced companies to rethink their approach to management, planning, and the coordination of resources both material and human.As it turns out, one of the greatest positive changes we've seen in this new era is the centralization of these two critical departments, and the automation provided by innovative project budgeting software.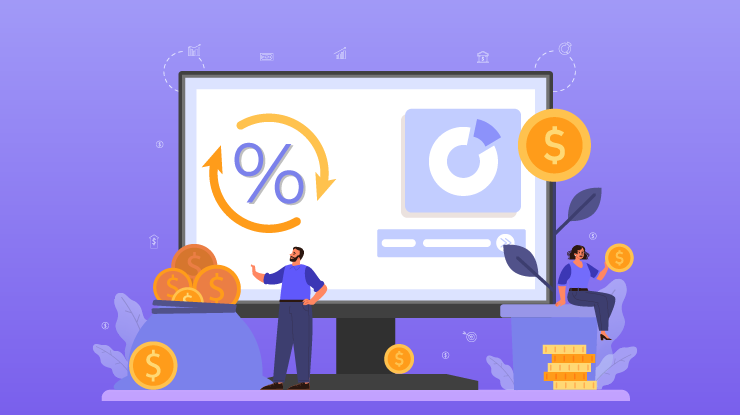 There's no way around it: project management is crucial regardless of the scope of the project. In such a competitive marketplace, there's simply no room for error. Ask any project manager (PM) worth their weight, and they'll tell you that project budgeting is one of the most important phases of a new project. It's possible to manually layout a great budget, and many businesses still do it today. However, there are some pretty significant drawbacks to manual budgeting -- the most glaring problem being human error.
Edward Moore, Chief Executive at strategic advisory and consultancy Resolex, explained the reality of human error in a recent Spring edition of the Project Journal:
"People are emotionally driven. Each of us has individual filters and perspectives. It shouldn't be a surprise that, when things go wrong, human 'error' is often found to be the cause." Humans are still very much necessary, but they fall short of the accuracy and consistency that we see in Project budgeting software today. There's almost no instance where an automated budgeting app is not a smart investment.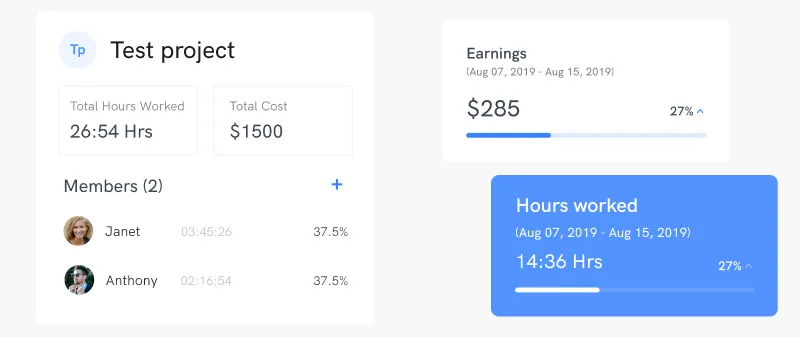 In this article, we're going to dive into Project Budgeting Software and explain why it's so beneficial to make the investment.
Advantages of Today's Project Budgeting Software
1. Accuracy & Consistency Obviously, project budgeting software keeps you under budget. However, what's amazing about some of the newer apps is the level of accuracy and consistency they provide. AI enhancements help you with data entry, estimates, and monitoring. Not only does this free up time for you to focus on other areas of the project, but it ensures a level of accuracy and consistency that most humans simply can't achieve.
2. Data-Collection and Centralization High-performing project budgeting tool, Clockly can provide data-mining functionality. These apps essentially monitor projects and tasks, collect a wide variety of data points and variables, and store data in a centralized location. This enables PMs and employees to keep a close eye on Project Cost Management (PCM), productivity levels, and other key performance indicators.
Ready to Plan Your Budget Effectively with Clockly? Sign Up 14-day trial
3. Simplification PMs understand that it's sometimes necessary to divide large tasks into several smaller ones. This relieves some of the burden felt by employees and allows them to focus more on specific tasks at hand.
Of course, where the burden is lifted from employees, it's essentially thrown onto the backs of the PM. Project budgeting software comes equipped with innovative AI that does most of the heavy lifting when it comes to monitoring the progress of individuals and ensuring accurate financial reporting.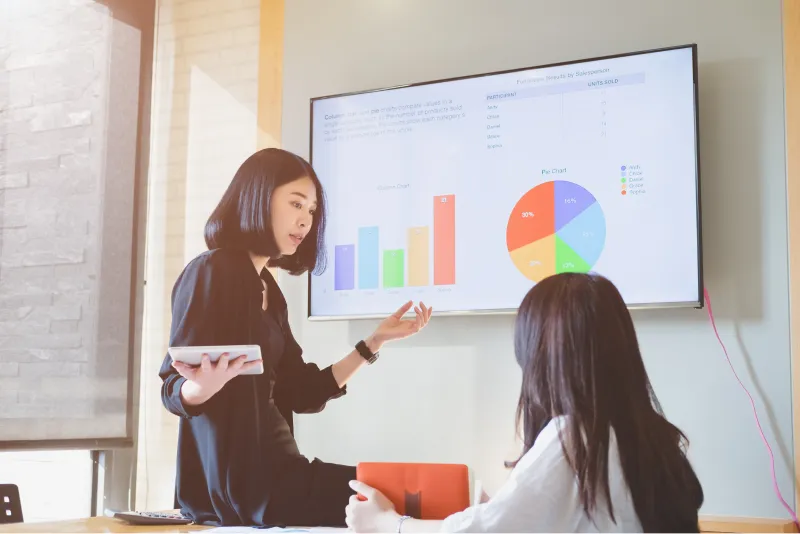 4. Data Accessibility Because project budgeting software collects, categorizes, and stores data in a centralized location, PMs have access to insights that are invaluable when it comes to decision-making. What's more, this data can be accessed and shared with stakeholders and other interested parties with ease.
Data is the lifeblood of successful project management. With unrestricted access to extremely accurate data, PMs can have confidence in the decisions they make now and on future projects. PMs can also adopt Data Warehousing and Business Intelligence solution which can further enhance the decision-making by analyzing the stored data and providing actionable insights
5. One-Click Closures and Reports One of the main benefits of using the automated features of project budgeting software is the ability to generate detailed reports with the click of a button. Now, you can compile charts, graphs, and other data points almost instantaneously -- a process that would normally take days to complete manually.

In addition, you can easily select the data you want to be highlighted in your closure reports. This is useful when you want reports that detail expenses, productivity, or any other variable you can think of.
6. Confidentiality and Security Project budgeting software allows you to store sensitive information more securely than ever before.
PMs under pressure to meet a deadline will sometimes neglect the security of the data they possess. Secure project budgeting/time tracking software like Clockly allow for automatic backups of sensitive information, thus preventing loss of information and maintaining the integrity of the entire project. Clockly's project budgeting tools also include a QR code maker, allowing project managers to easily generate and distribute QR codes for quick access to project information and updates.
Not only does this keep PMs happy, but it also makes for very happy clients.
7. Client Satisfaction Speaking of happy clients, project budgeting software helps you complete projects on time and under budget, and that does wonders, not only for your reputation as a PM but also for ensuring the customer is pleased.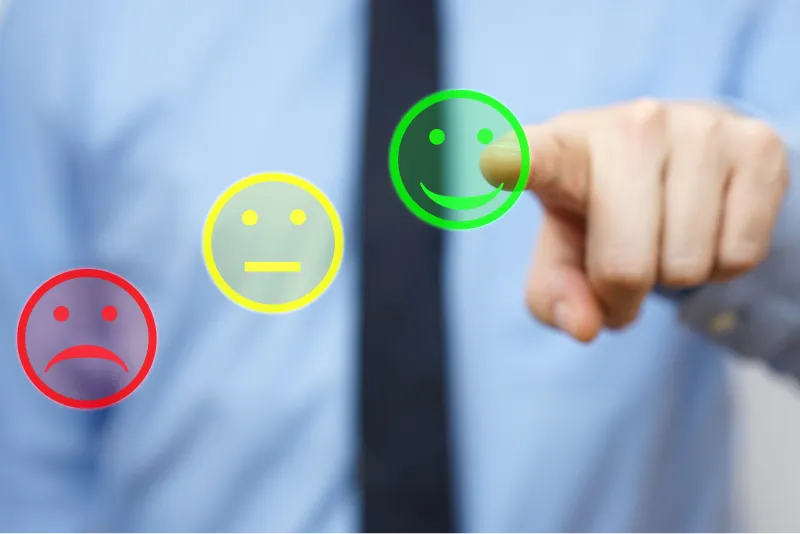 At the end of the day, it's all about the client. Keeping costs low and finishing the job on time are two key ways you can please your clients and ensure a positive recommendation in the future.
Final Word
As with most things on the internet, there's no shortage of project budgeting apps available on the market. One search will yield hundreds, if not thousands of results. Coincidentally, when shopping around for the best project budgeting software, it's important that you keep your own budget in mind. You know your business better than anyone else. And so, you're the most qualified person on the planet to determine the features and functions you need most in an automated budgeting app.
Don't shoot for the first app you come across! Most brands will give you a chance to test drive their solution before making an investment. Clockly for instance has a free plan.
Discover Why Clockly Stands Out
#1
Get an instant preview of employee activities - timesheet, keystroke & mouse click logging
#2
Monitor in real-time by automatically capturing screenshots of employee's screen
#3
Take control of employee work hours for better project planning
#4
Utilize the project management functionalities to deliver your projects on time
#5
Add unlimited projects and manage all in one place
#6
Customize the screenshots interval and mouse / keyboard activities
#7
Integrate with popular project management tools such as Projectsly
#8
Automate payroll & expense claims with the online time-sheets
#9
Unbelievable pricing - the lowest you will ever find
#10
Everything your business needs - 50 apps, 24/5 support and 99.95% uptime
Join the SaaS Revolution
All-in-One Suite of 50 apps

Unbelievable pricing - ₹999/user

24/5 Chat, Phone and Email Support