An Overview - The 5 Best Employee Timesheet Apps for Small Businesses
The employee timesheet app helps with effective monitoring of employee progress and helps make productive decisions while making necessary changes to the workflow. Learn about the top 5 apps that make employee time tracking a breeze for your company.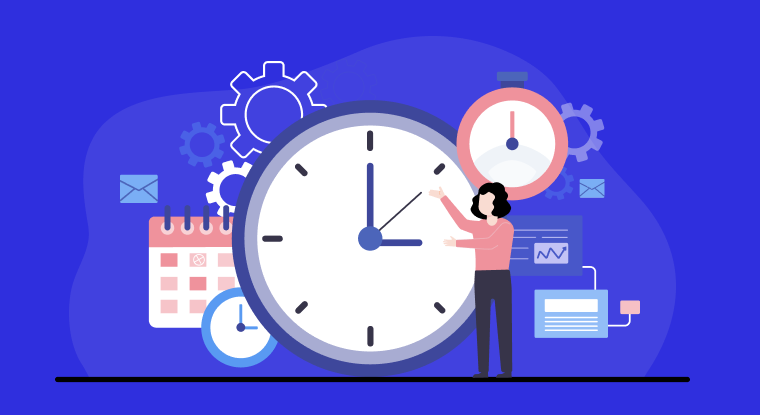 In the corporate world, every minute is valuable. Managers and employers must ensure that their team members are productively engaged to complete projects on time, beat deadlines, and ensure maximum productivity. And whether your business is online, hybrid, or hires freelancers, a timesheet app is a great way to do this.
Timesheets show employers the valuable information they need to optimize workers' contributions and ensure that everyone contributes their best to the team. So, as a manager, it is interesting to know which timesheet app or employee monitoring software is the best for your organization.
We'll be glad to come on this journey with you. So, we're compiling this list of the five best employee timesheet apps for your business. In this article, we'll also show you the benefits of using time tracking software and walk you through the workings of our fantastic timesheet software, Clockly.
What is an Employee Timesheet App?
An employee timesheet app is an employee tracking system that tracks the time employees spend on tasks or projects. It may track user activity manually or automatically and gives a detailed report of time spent on each activity for payroll processing.
Why Do We Need an Employee Timesheet App?
An employee timesheet app is crucial for small businesses for multiple reasons. One way it's essential is that it removes the human element from payment and payroll processing. Calculating how many hours employees have spent on their tasks shows managers exactly how much to pay.
Additionally, an employee timesheet app or employee tracker software is a good indicator of productivity and performance. It helps employers know who is most efficient at their job and shows who isn't so they can improve.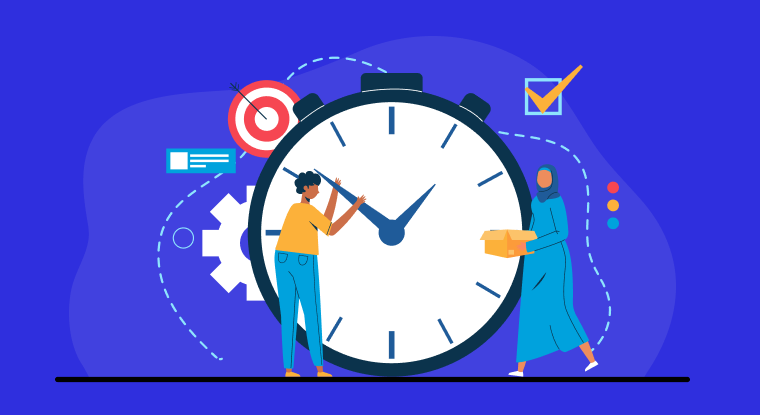 What Are the Benefits of Using Employee Time Tracking Software Such as Clockly?
Using an employee time tracker offers several benefits, which include:
- Accurate time tracking
- Seamless payroll processing
- Effective project management
- Accurate budgeting
- Accurate billing
- Improved profitability
How Does It Work?
Here's how Clockly works to boost productivity for your business:
Time tracking
Clockly's advanced time tracking software automatically records the number of business hours each employee spends. It discards idle minutes, ensuring that only productive hours are recorded.
Employee monitoring
Clockly helps managers with real time employee monitoring to ensure they're spending work hours productively. It provides real-time reports, screenshots, location tracking, and keystrokes to ensure employees are doing productive work.
How to Get Started With the Employee Timesheet App?
Getting started with Clockly is easy. Visit Clockly, create an account, and log in to start using the app. You can add employees to your account and monitor them remotely from the employee time clock app.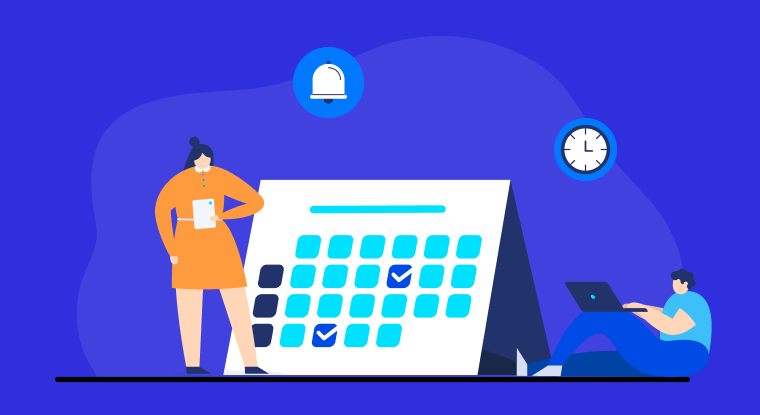 An Overview of the Five Best Employee Timesheets for Small Businesses
Here are our top five recommended employee timesheets for small businesses:
Clockly
Suppose you've always wanted to supercharge your team to do better and complete tasks more effectively. In that case, Clockly is the perfect tool to make it easy. It is an advanced, employee-friendly timesheet software that makes time tracking and project management more effortless.
Clockly allows your employees to clock in and out automatically, recording the exact amount of time spent on the job daily. And it offers real-time employee monitoring, so managers are always aware of employee activity and ensure high employee productivity. With location monitoring, screenshots, and more, managers can always see who is busy and who is not. This way, you're able to reward productivity and respond to inactivity.
Clockly integrates with project management system like Projectsly Asana, Jira, Trello, and more. It's offered at $14.99 a month, with access to over 39 other apps in the 500apps suite, making it an absolute steal for that price!
Time Doctor
Time Doctor is a robust productivity and time tracking tool. It's been used by large businesses like Verizon and Ericsson. Still, small businesses also report that Time Doctor gives them the needed results. Its advanced time tracking and employee monitoring features make it an excellent timesheet software for small businesses.
Time Doctor offers manual and automatic tracking, so you can choose which option is best for your business. With manual tracking, employees can use the app like a timer and take breaks when necessary. Automatic tracking begins as soon as employees log in and sends prompt reminders during idle periods.
Time Doctor gives detailed reports on hours worked, web usage, active minutes, etc. This allows managers to see who is the most productive. Time Doctor is available as a mobile app or via a Chrome extension and starts at $7 per user per month.
Toggl
Toggl Track is a simple, intuitive time tracking tool that allows you to track your employees with just a few clicks. It provides an easy-to-use manual tracking solution that you can use to monitor productivity at any time of the day. With its detailed timesheets, Toggl can present employee data accurately, and you can export these timesheets to your favorite spreadsheet software for invoice management. The tool seamlessly integrates with other popular apps like GitHub and Evernote. It also offers a free plan, but the premium starts at $10 per user per month.
TimeCamp
TimeCamp is powerful time management and employee monitoring tool for small teams and businesses. TimeCamp offers automatic time tracking so that managers can monitor workflow effectively. And with its GPS tracking functionality, managers can ensure that remote teams are productively engaged.
TimeCamp offers payroll management options so employees can be compensated for their time and effort at work. It also integrates with other productivity apps like ClickUp and Google Calendar. TimeCamp offers a free plan, but starts at $7 per user per month for the paid version.
Clockify
Clockify is a free, highly-functional time tracking and employee monitoring software for businesses. Clockify provides manual tracking like a stopwatch, although employees can also enter their hours manually. Clockify makes payment processing easier, allowing you to set hourly rates for your employees. Clockify has a free plan, but users can upgrade for premium features at $4.99 per user per month.
Conclusion
With an excellent timesheet app like Clockly by 500apps, you can ensure that your employees give their best to the company. Try out a timesheet app for your business today!
Discover Why Clockly Stands Out
#1
Get an instant preview of employee activities - timesheet, keystroke & mouse click logging
#2
Monitor in real-time by automatically capturing screenshots of employee's screen
#3
Take control of employee work hours for better project planning
#4
Utilize the project management functionalities to deliver your projects on time
#5
Add unlimited projects and manage all in one place
#6
Customize the screenshots interval and mouse / keyboard activities
#7
Integrate with popular project management tools such as Projectsly
#8
Automate payroll & expense claims with the online time-sheets
#9
Unbelievable pricing - the lowest you will ever find
#10
Everything your business needs - 50 apps, 24/5 support and 99.95% uptime
Join the SaaS Revolution
All-in-One Suite of 50 apps

Unbelievable pricing - ₹999/user

24/5 Chat, Phone and Email Support