11 Best Time Tracking Software in 2022
Time tracking is the new way to promote productivity at the workplace. It monitors employee contribution towards their goals and objectives and helps management make effective decisions to ensure the organization's success. This article looks at the 11 best time tracking software for your business.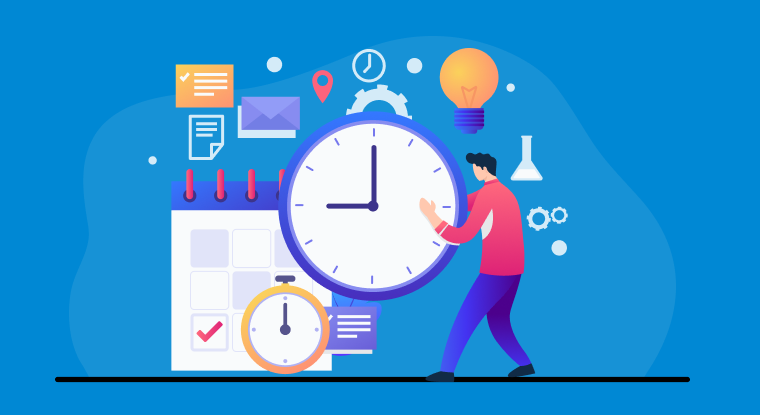 As a growing business, maximizing employee activity to produce excellent results is essential. Time tracking software can help managers optimize employee activity and improve performance. In this article, we'll look at the 11 best time tracking software for your growing business.
What Is Time Tracking Software?
A time tracking software is a software solution that uses technology to track employee hours at work. It allows managers or employees to record the time spent on tasks or projects. It is used in many industries, from freelancing to remote work.
Why Is Time Tracking Software Important?
Time tracking is vital for many reasons. Here are a few of them:
Improves Productivity
When employees know they are time-tracked, they are more likely to pay attention to their efficiency and output quality. Accurate time tracking encourages employees to shine, revealing the most efficient employees. When employees know this, they're sure to put in their best, so they can be rewarded or promoted. As reports show, time tracking can reduce productivity leaks by 80%.
Facilitates Payrolling
Manual payrolling can be quite stressful, especially if a company has several employees. An employee time tracker automates the billing process by combining work data with hourly rates to estimate worker salaries accurately. With a time tracker, creating employee payrolls can be as easy as a click of a button.
Essential for Remote Billing
Employee time tracking software allows businesses with remote workers or freelancers to get accurate records of work hours. This facilitates remote billing.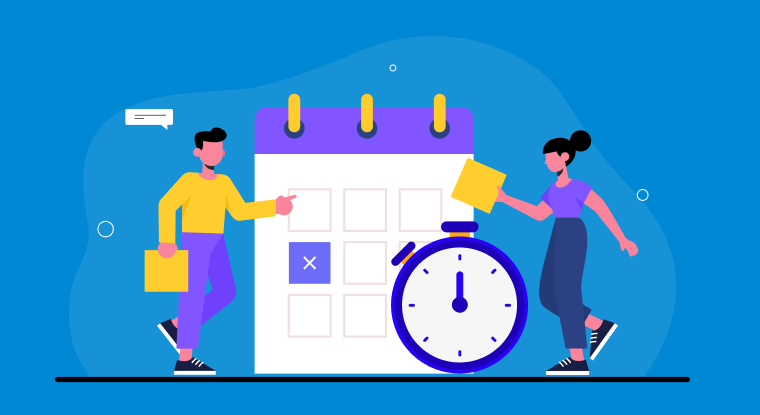 What Are the Advantages of Using Time Tracking Software?
Here are a few ways that time tracking software will benefit your company:
Accurate Billing
Time tracking software lets you reduce the disputes about salaries with accurate billing per hour spent at work.
Improves Project Estimation
Time tracking software allows you to handle your team's capability better so you can take on projects that best suit your capabilities.
Process Optimization
Time tracking software shows you how much time is spent on each task, so you can know where optimization is needed.
Better Team Management
Time tracking provides managers with insight into team behavior. This shows them where they can step in and make changes to improve the team's productivity.
What Are the Features of a Good Time Tracking Software/ How to Choose the Best Time Tracking Software?
The features of a good time tracking software include:
Time Tracking
This core functionality allows workers to log hours worked, breaks taken, overtime and off-the-clock hours, etc.
Online Timesheet
A timesheet app provides a summary of hours worked and the corresponding tasks in a clear format.
Payrolling
Time tracking software combines work hour data with hourly rates to create a detailed employee payroll.
Reports and analytics
A good time tracking software allows managers to draw valuable insight by providing detailed analytics and reports.
11 Best Time Tracking Software
Here are 11 top time tracking software you can consider for your business:
Clockly
Clockly is an advanced employee monitoring software and time tracking software developed as part of the 500apps suite. Clockly offers flexibility in tracking to teams, as managers can track manually or automatically with a dedicated time tracking feature. Clockly allows you to sort and organize projects into smaller tasks, create workflows that streamline your process, and schedule tasks with allotted time slots. This way, you're able to combine time management with project management in a seamless way.
Clockly also offers real-time reporting, allowing you to monitor activity and progress efficiently. It also offers keystrokes, mouse clicks, and screenshotting, improving the quality of your employee monitoring. This way, you'd be sure that your employees are focused on work-related tasks, not idling away on social media.
Clockly also offers location tracking, so if you're at a remote location, you're sure that your team is focused. Clockly is available as a desktop app or Chrome extension, so whatever your preference, you're covered. Buying a Clockly plan, which starts at $14.99, comes with full access to the 500apps suite with 37+ productivity apps, so you stay on track wherever you are.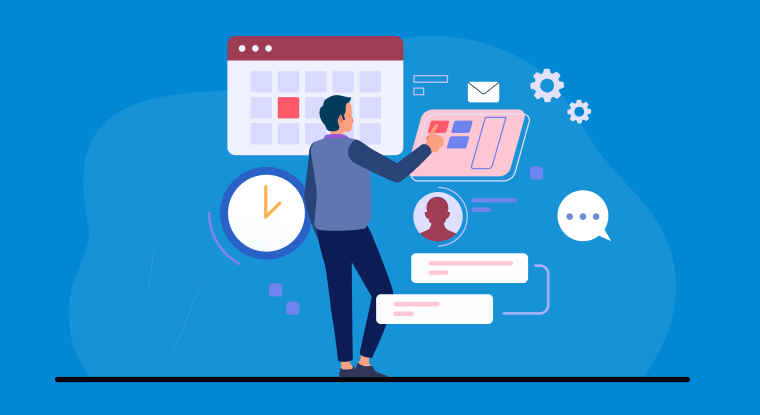 Toggl
Toggl Track is a robust, comprehensive time tracking tool for teams of any size. It makes time tracking easy and effective, offering options to integrate time tracking with project management. Whatever your device, Toggl allows you to track time with the click of a button. Toggl also offers auto tracking with its advanced auto track function in the background, so you don't have to lift a finger to initiate time tracking.
Toggl also provides weekly reports, which show information at different levels. Whether you want to see a summary of the time spent for the week or go over every detail step by step, Toggl allows you to access the information you need in one place. All reports are saved to the cloud, and you can schedule to send them to your email. Toggl integrates seamlessly with over 100 other productivity apps, including Asana, Evernote, Slack, and Github. Toggl is free for up to 5 users, and pricing starts at $9 per user per month.
TimeCamp
Whatever your industry, team size, or preferences, TimeCamp has something for you. TimeCamp takes time tracking to the next level, allowing you to track basic work hours and even more. TimeCamp allows you to track profitability, team performance, and productivity. With its automatic time tracking or prompt clock-in feature, you can track employees the way you want, whatever your type of business.
TimeCamp also provides insightful reports on a weekly or per project basis. TimeCamp also makes invoicing a breeze, compiling work data into a comprehensive invoice. TimeCamp offers multiple integrations, and pricing starts at $7 per user per month for the paid plan.
Clockify
Clockify is a free time tracking tool and one of the most popular on the market. Its advanced time tracking features allow you to track work hours in real-time and enter them into a timesheet. It also has an auto tracker, so you can automatically track the activity on your business's key work apps.
Clockify allows you to analyze and view tracked time with compiled, highly-detailed reports that show tracked time in a clear format. Clockify also makes calculations easy, with budget estimation and labor cost calculation. Clockify is available on the web, mobile, or PC. Clockify offers a free plan, but the basic plan starts at $3.99.
Harvest
Harvest is an online time-tracking tool for businesses in virtually every niche. Harvest allows you to track time easily from desktop, web, mobile, or project management apps like Trello and Github. Harvest offers highly-visual reports to allow managers to maximize the best talent. Harvest costs $12 per user per month, with unlimited access to all its features.
Time Doctor
Time Doctor is a time tracking tool focusing on boosting productivity at your business. It is a leading tool for businesses worldwide, with amazing features. Time Doctor offers per-project and per-employee time tracking, allowing you to view the performance of projects over time. It monitors web usage, ensuring your workers stay on track. Time Doctor starts at $7 per user per month.
When I Work
When I Work is an employee scheduling and employee tracker software that helps maximize your employees' abilities and boost productivity. When I Work allows you to monitor employees remotely with GPS-enabled clock-ins and clock-outs, and provides detailed reports which allow you to observe how well workers performed. When I Work is available on Android, iOS, or PC, and pricing starts at $4 per user per month.
Homebase
Available on almost any device, Homebase allows you to track employees from anywhere using any device that's on you. Homebase is a flexible app, ensuring that you don't just track regular hours, but includes breaks, overtime, and other features. Its monthly reports are well-detailed, providing employers with information with real time employee monitoring to make great decisions. Homebase starts at $14 per month per location (billed annually).
ClickTime
ClickTime is an employee tracking system that makes it easy to plan and manage employee work hours. It allows users to carry out time tracking, expense tracking, and resource planning from one place. ClickTime makes it easier for management to make decisions by providing valuable insight from collected data. ClickTime is used in over 60 countries, and pricing starts at $10 per user per month.
Hubstaff
Hubstaff is a simple and lightweight employee monitoring software for businesses. It makes time tracking easy, whether you're a remote business or an on-site one, with GPS tracking and online timesheet functionality. Hubstaff provides detailed reports and allows managers to see where they need to improve. Hubstaff also provides payrolling functions, so payment is a breeze. Hubstaff pricing for the paid plan starts at $7 per user per month.
QuickBooks
QuickBooks is a cloud-based employee tracking and scheduling app for businesses. It allows managers to edit and publish employee task schedules quickly. Time tracking is also easy, with a single click. QuickBooks also helps managers gain access to valuable insights with detailed reports. Pricing starts at $15 per user per month.
Conclusion
If you're a business looking to boost your productivity, you should try the best employee time clock such as Clockly by 500apps. Check out the specs, features, and pricing for something that suits you, and start your journey to improved productivity today!
Discover Why Clockly Stands Out
#1
Get an instant preview of employee activities - timesheet, keystroke & mouse click logging
#2
Monitor in real-time by automatically capturing screenshots of employee's screen
#3
Take control of employee work hours for better project planning
#4
Utilize the project management functionalities to deliver your projects on time
#5
Add unlimited projects and manage all in one place
#6
Customize the screenshots interval and mouse / keyboard activities
#7
Integrate with popular project management tools such as Projectsly
#8
Automate payroll & expense claims with the online time-sheets
#9
Unbelievable pricing - the lowest you will ever find
#10
Everything your business needs - 50 apps, 24/5 support and 99.95% uptime
Join the SaaS Revolution
All-in-One Suite of 50 apps

Unbelievable pricing - ₹999/user

24/5 Chat, Phone and Email Support