Employee Time Tracking Software- An Ultimate Guide
HR is responsible for the management of staff in a business firm. This can be a herculean task if measures are not devised to contain escalation. Learn how to strike the balance between employee monitoring and HR management using employee time tracking software in this article.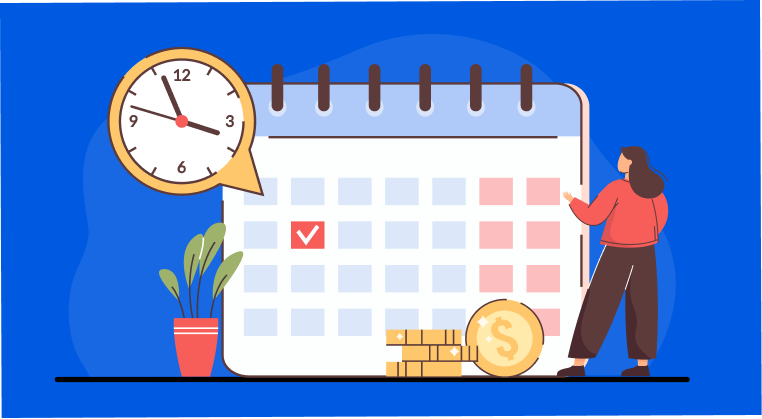 Managing employees in a firm can be very tasking. The human resource management team is tasked with the duty of managing the welfare of employees. HR managers must find a balance between business requirements to keep tabs on employees' behavior and their right to privacy. This is why even if there are many ways to monitor employees, the HR team needs to inculcate employee-friendly employee time tracking software solutions that meet the unique needs of any business organization.
Employee time tracking software has its advantages and disadvantages. For starters, a proper employee tracking system gives an organization more control over how productive its employees are. There is more visibility into not only when they work, but also how they work, whether they are primarily based in the office, remotely, or in a hybrid of both.
Employee time tracking software has always been linked to oversight and surveillance, which can raise legitimate concerns among both employees and employers.
Forward-thinking organizations recognize that employee time tracking software is essentially a way of gathering very significant indicators that support productivity, efficiency, and employee engagement. Employee time tracking software can provide insight into people, processes, and technology when done properly and openly.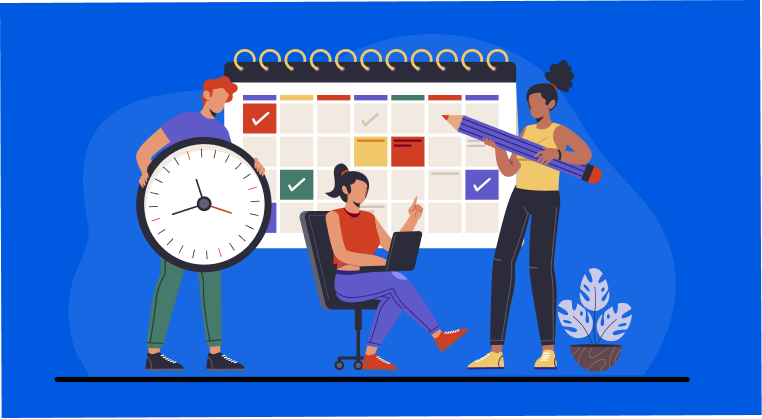 About Employee Time Tracking Software
Businesses have utilized staff monitoring; a technique for activity tracking for a variety of purposes such as improving wasteful workflows, detecting and preventing costly data breaches, and increasing employee engagement. Modern employee time tracking software have recently demonstrated higher promise for thorough workforce analytics and chances for employee productivity coaching. With the help of these contemporary tools, firms may increase employee engagement, improve performance and streamline processes. Organizations can improve labor productivity and boost profits by tracking and examining employee work behavior.
The HR method of data collection on employee monitoring and workforce activity through the various employee time tracking software can be used to identify trends, patterns, and correlations amongst teams, groups, and departments to better understand business processes and how to make them more efficient. Application usage, time spent on unproductive activities, and the time of day each employee is most productive are all part of this activity data. Employers can gain a comprehensive understanding of how work is carried out both inside and outside the office thanks to the best employee monitoring software, this provides insights for both employers and employees to increase individual, team, and organizational productivity.
The ability to track employees' activity has become much easier thanks to technological advancements. Not so long ago, the majority of employee monitoring had to be carried out on-site in the workplace. Companies now need to reconsider how and why employee monitoring is established and used in light of this change. This article briefly goes over some of the different types of employee time tracking software.
Keylogger monitoring
Also known as keystroke logging, keylogging is a process that documents the keyboard keys, a user presses in the correct order. In addition, these apps can take screenshots when a keyword is entered.
Keystroke tracking does have some significant disadvantages, though. Some believe it violates employee privacy at work.
It is also well known for being used maliciously. Keylogging has no real value today since open dialogue and a transparent worker productivity strategy are valued more highly.
Telephone monitoring
Telephone monitoring is a type of tracking system that records the activities that concern the organization from the cell phone of the employees. The two pillars of employee time tracking software through the phone are the internet and email.
It is not an argument that when used properly and effectively, the internet is a necessity for productivity. Discovering how the internet is being utilized can help the team better understand how to use it.
Understanding email communication and usage can still boost staff productivity and efficiency, even while other communication methods have led to a reduction in email use.
Utilizing the computer
Some of these apps enable employers to keep an eye on desktop application activity, much like internet monitoring. The information gathered can be displayed in comprehensive reports that show how much time was spent working productively when the computer was idle, and which applications were used the most.
GPS monitoring
In general, employers can monitor their employee behavior on company-owned devices. As an employer, you are permitted to monitor behavior or activity using a GPS or IP address if you give staff smartphones or laptops. This includes any equipment utilized outside of the facility or after-hours.
Attention monitoring
Webcams are being used by certain businesses to monitor employee attention. Webcam software may assess if people are paying attention to the tasks at hand and being appropriately attentive in business activities. Webcams are also used on video chats using biometric data such as eye movements, body shifts, and facial expressions. Inattentive individuals may receive a reprimand or face disciplinary action.
Tools for collaboration
The collaboration software like Teams.cc are being used by more and more businesses for internal messaging. Employee time tracking software such as Clockly gives access to these platforms to let personnel communicate privately, give feedback on other's work, and share documents including memos, papers, reports, and videos. These actions are monitored by the company if they are carried out on company property and are regarded as routine business.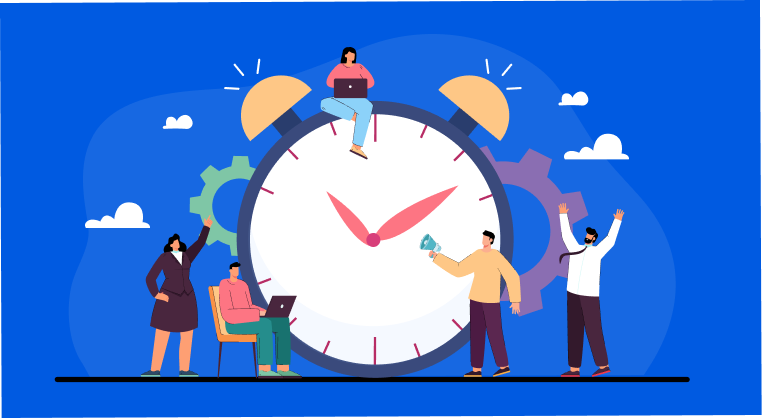 Benefits of Employee Time Tracking Software
Real-time employee time tracking is a common strategy adopted by many businesses nowadays to cut down on distractions. Many businesses utilize real-time employee time tracking software to increase productivity. Using this application, you can keep an eye on what employees are doing while they're at work.
According to polls taken throughout the years, many businesses now use some form of employee surveillance.
The employee time tracking app boosts productivity in the methods listed below:
It improves collaboration inside the company
To promote collaboration in HR management, HR must ensure that the staff members have a clear grasp of how each team member contributes to the success of the group as a whole. The company boosts employee productivity by identifying each employee's strengths and weaknesses and assigning duties accordingly by using an employee monitoring tool. As a result, they function as a team more effectively. Organizations can also use employee time tracking software to pinpoint the team members who are the most productive. This gives the organization a general understanding of its employees' work processes so that others can emulate them.
Administrators must manually classify employee activities into productive and unproductive using the time clock app for small business. However, more current technology offers automated classification with employee time tracking software, where the program immediately distributes assignments to staff members according to their strengths and shortcomings.
It enables businesses to use mobile devices to track staff output
More and more workers are using their mobile devices for work. This could have both positive and negative effects on an organization. Organizational policies may reduce operating costs and speed up corporate processes. On the other hand, employees' access to their devices may tempt them to spend time doing things irrelevant to their work.
organizations can keep an eye on employees' behavior even while they are using their own mobile devices with the use of efficient employee time tracking software.
Keeps the employee focused
When employees spend time at work, their productivity declines; this decline hinders the organization's overall production. The usage of social media, online shopping, and browsing websites unrelated to the company are some of the most unproductive employee activities that may be found in a workplace. Cyberslacking behaviors might be reduced when employees are aware that their browsing patterns are being watched. Staff members are more likely to refrain from indulging in leisure activities during working hours if they are aware that an employee time tracking app is in place.
Make management decisions based on data
Even the most seasoned HR managers may find it challenging to manage a company and a team. To meet your company's objectives and please stakeholders, several critical decisions will need to be taken in light of the high expectations from senior leaders, clients, and the employees themselves.
A good way for an organization's HR to increase the team's overall success and establish value inside the organization is to effect proper employee monitoring and monitor employee productivity using employee time clock software placed on workstation computers.
Employers can also use user activity data to track productivity trends across their entire workforce, which is significantly more information than simply identifying who is squandering company time on social media from a business intelligence standpoint.
Employers might be made aware of any employee who isn't utilizing new software solutions, for instance, by monitoring employee computer activities. They can work with the employee to address any underlying problems (lack of training, reluctance to use new tools, etc.) and work toward a solution once they have that information in hand.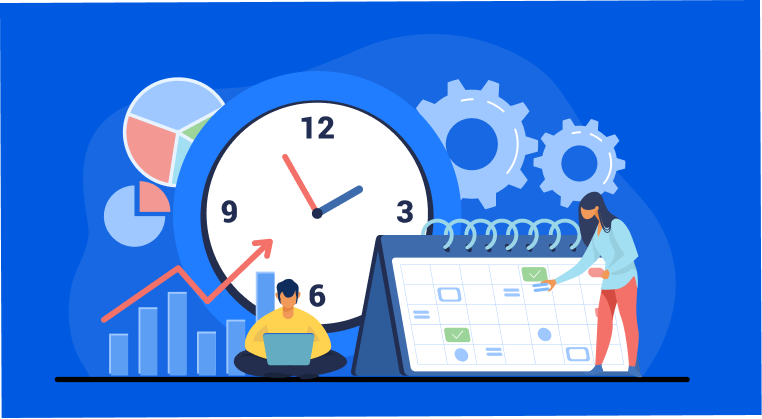 Making the Most Out of Employee Time Tracking Software
The outcomes between employee monitoring and HR management have been examined based on the analytic results obtained from different employee tracking systems that have been implemented in modern-day businesses. Each HR manager is obligated to evaluate the performance of every employee who is under the organization's supervision. These are centralized processes, typically in the human resources department. Before the advent of modern tracking systems, these evaluations typically happened once a year, but with the modern use of employee's timesheet app, it has become easy to get reports daily or weekly.
Managers and staff attend sessions where they discuss the results obtained from the analytic data obtained from employee time tracking software that is documented. The purpose of these sessions is to discuss how to use the data provided to increase the overall output of an employee's productivity. These data are usually stored in the human resources department's archives where the log file of every employee is used at the subsequent meetings for appraisal and criticism.
The employee's personality, behavior, and performance at work were often monitored and evaluated using employee time tracking software. The narrative summary is that the employee's overall performance is determined by the quality of work done. The major downside to this method is that it is not an accurate measure appropriate enough for any kind of comparison. This is because while trying to evaluate work quality using the free time clock app, there has always been a significant likelihood that some areas of importance could be missed.
When evaluating and tracking the performance of employees, what is truly being measured is how much each employee has contributed to the overall success of the company. An estimation of the factors that HR managers believe to be crucial for task performance at a particular job is the foundation for an employee tracking app.
Together, it becomes evident that businesses have a variety of employee time tracking software at their disposal to keep tabs on employee performance and track their actions. There aren't many restrictions on what businesses can do in the majority of states as long as the monitoring takes place at work locations, on company-owned devices, or through company networks.
Clarifying company policies and improving employee comprehension of monitoring procedures are necessary in this case, especially for remote workers. Stronger privacy safeguards for employees are required, along with increased openness regarding present procedures and improved tool notice.
Wrapping Up
To ensure workplace productivity and safety, advanced employee time tracking software is essential.
The best employee time tracking software such as Clockly by 500apps includes activity reports on various computers. Employers may monitor how staff members use their computers to ensure that their internet activity is advantageous to the business and that security protocols are being followed.
Before monitoring can start, employers that want to utilize computer monitoring technologies must be familiar with the rules and regulations of their jurisdiction. These regulations will frequently demand that activity monitoring be carried out with the least amount of intrusion feasible, with the consent of every user, and with strong security in place for the user activity data of their staff.
Discover Why Clockly Stands Out
#1
Get an instant preview of employee activities - timesheet, keystroke & mouse click logging
#2
Monitor in real-time by automatically capturing screenshots of employee's screen
#3
Take control of employee work hours for better project planning
#4
Utilize the project management functionalities to deliver your projects on time
#5
Add unlimited projects and manage all in one place
#6
Customize the screenshots interval and mouse / keyboard activities
#7
Integrate with popular project management tools such as Projectsly
#8
Automate payroll & expense claims with the online time-sheets
#9
Unbelievable pricing - the lowest you will ever find
#10
Everything your business needs - 50 apps, 24/5 support and 99.95% uptime
Join the SaaS Revolution
All-in-One Suite of 50 apps

Unbelievable pricing - ₹999/user

24/5 Chat, Phone and Email Support