Find Your Most Productive Employees With the Best Employee Tracking System
Finding productive employees can sometimes be herculean, but with the employee tracking system, the heavy lifting is taken care of. Learn the benefits of the best employee tracking system and how to implement it into your workforce effectively.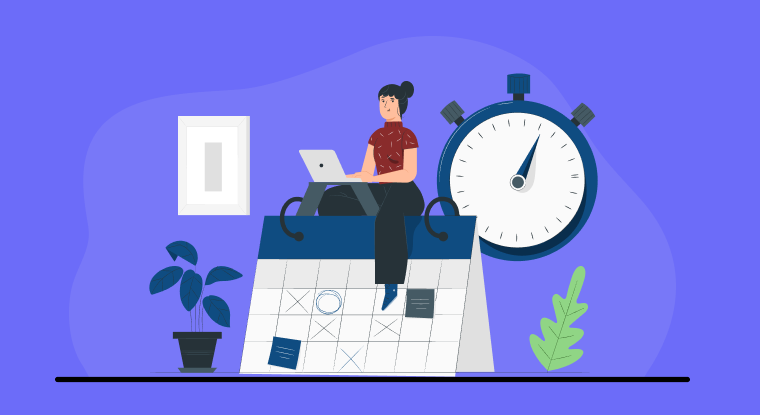 No matter what kind of goods or services your company provides, it's critical to gauge staff productivity with the best employee tracking system and to do so with the greatest degree of accuracy. Maintaining the productivity of employees in an organization might be difficult because most employees struggle to maintain consistent focus and deliver their best job due to their demands, smartphones, social media, personal emails, and other distractions.
This lack of enthusiasm and participation frequently results in poor or average production in a business enterprise. One clear method to learn more about how knowledgeable, engaged, and productive your employees are is accurately measuring their products. Doing this helps an organization discover who its most productive employees are.
Real-life employee monitoring entails more than merely measuring the number of goods produced, sold, or services rendered. However, an organization can get the best out of its employees' productivity by installing monitoring software to track the productivity of each employee.
When an organization measures its employees' productivity and discusses its findings with its employees, this shows the employees the organization's expectations of them. It is expected that productive employees care about their work, perform it as well as they can, and work toward achieving individual goals that are aligned with company goals.
When used correctly, employee tracking systems can give analytics on productivity to reveal how well an organization is progressing towards its goals and targets.
Finding the Right Employee Tracking System
Most workers undertake a variety of duties, some of which are simpler to measure than others. Include elements that affect an employee's earnings into the best employee tracking system when calculating how profitable an employee's actions are, such as the cost of overtime, annual turnover rates, and general job satisfaction. An organization should incorporate different approaches into its best employee tracking system and be prepared to test various techniques at various periods to see which will produce the most accurate data and highlight the key elements of the company's objectives.
The right employee monitoring software incorporates different applications to help organizations maximize productivity in the workplace. Clockly by 500apps is the best employee tracking system that uses a time clock for employees to track their time efficiency. This employee tracker software application helps organizations improve the quality of their employee timesheet apps.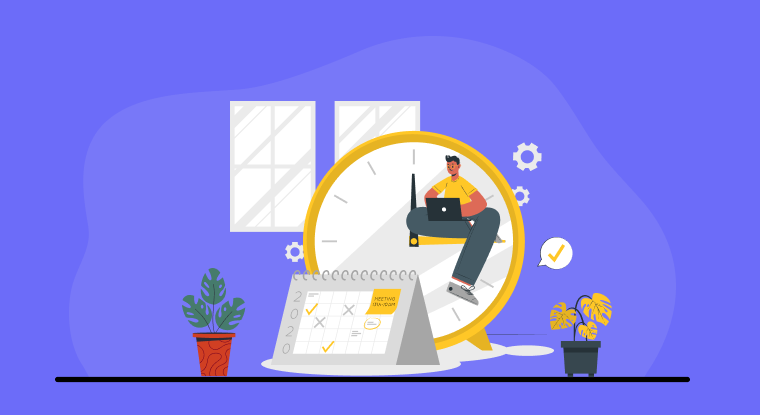 Why Track Employee Productivity?
The best way to understand how your employees work and make data-supported choices about how to improve their workflows and productivity is to track employee productivity and efficiency. It's important to remember that the degree of monitoring varies depending on the organization, team, sector, etc. The growth of the business as a whole is aided by some level of tracking, but micromanaging staff members and monitoring every move they make can be exceedingly unproductive and result in disgruntled workers who feel exploited, alienated, and untrusted.
For most businesses, revenue increases with an increased employee productivity rate. Consequently, every organization's primary priority is increasing production, which can be achieved through real-time employee monitoring.
The Benefits of the Best Employee Tracking System
Real-time staff monitoring is a common strategy adopted by many businesses nowadays to cut down on distractions. Many businesses utilize real-time staff monitoring software to increase productivity. Using this application, you can keep an eye on what employees are doing while they're at work. According to polls taken throughout the years, many businesses now use some form of employee surveillance. The employee time clock boosts productivity in the methods listed below:
Keeps the employee focused
Employees' productivity declines when they spend time at work, which hinders the organization's overall production. Social media usage, online shopping, and browsing websites unrelated to the company are some of the most unproductive employee activities that may be found in a workplace. Cyberslacking behaviors might be reduced when employees know their browsing patterns are being watched. Staff members are more likely to refrain from indulging in leisure activities during working hours if they know that an employee tracking system is in place.
The timesheet apps that come with some employee monitoring software packages can be set up by employers to stop recording time once staff members have been away from their computers for a specific amount of time.
It Improves Collaboration Inside the Company.
To promote collaboration, you, as a manager or employer, must have a clear grasp of how each team member contributes to the success of the group as a whole. The company boosts worker productivity by identifying each employee's strengths and weaknesses and assigning duties accordingly by using an employee time tracker. As a result, they function as a team more effectively. Organizations can also use the best employee tracking system to pinpoint the team members who are the most productive and to get a general understanding of their work processes so that others can emulate them.
Administrators must manually classify employee activities into productive and unproductive using some employee time tracking systems. However, more current technology offers automated classification with employee monitoring software, where the program immediately distributes assignments to staff members according to their strengths and shortcomings.
How to Use the Best Employee Tracking System?
Improved Organizational Security
The best employee tracking system can improve security by ensuring that employees working remotely and on-site are safe. GPS technology is installed into the employee devices to see where they're at, and check on their safety if an employee is due to be back at a certain time and nobody has heard from them. Employees sharing passwords carelessly can be detected by managers' employee tracking software. You can plan for better training or tighter security measures if the issue is prevalent.
Additionally, team members are less likely to browse unsafe websites if they are aware of the program being utilized. Thus, there is a lower risk of malware or viruses contaminating the software and data of your business with the best employee tracking system. Employees are less likely to unintentionally disclose firm information or invite threats. There's no need to send that embarrassing email to tech support.
Better Resource Allocation and Transparency
The best employee tracking system can be used to track the degree to which you can coordinate your teams. Improvement in this sector will be greatly impacted by real time employee monitoring. You can receive high-level and detailed perspectives of what's happening whenever you want if you have access to data from every employee.
Employees won't have to wait around for work because of the timesheet app. Staff members won't be asked to begin work until you have all the necessary items in place and tasks are provided with reasonable timeframes.
Better delegation and control
The better you can delegate, the more you will grasp each employee's skills and shortcomings. Successful delegation promotes teamwork, aids in employee skill development, boosts productivity, builds team trust, and frees everyone's attention to the greater picture.
It also gives workers a sense of worth. This raises retention and happiness rates as a result. If employees are assigned tasks they can't handle, it depletes their morale, which can cause a drawback in the general output of the organization. Knowing your employees' strengths allows you to provide tasks that best utilize their abilities. An organization can use the best employee tracking system to delegate jobs better and boost overall output.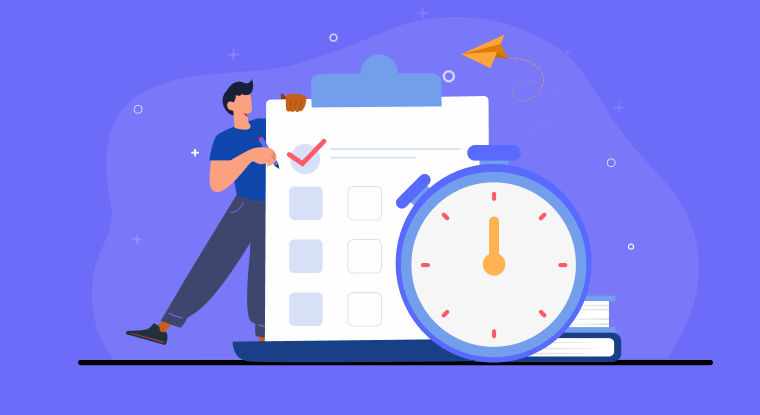 Implementing the Best Employee Tracking System
Employee tracking software is beneficial to any organization. However, proper implementation is needed to get the best from the employee tracking system. Here are some tips to effectively implement the best employee tracking system.
Consult your employee
Any organization must be transparent in all its dealing. It becomes crucial to practice transparency in the workplace by consulting the staff when using technology like an employee software tracker that impacts every person during the whole workday. It is wrong and irresponsible to install an employee monitoring system without informing your personnel. This can have various unfavorable effects, so bring it up with the entire staff and arrange a meeting where HR officials go through all the details of the system you want to install and use.
Explain the privacy laws.
Explain the permitted uses of the software and its limitations to your employees to help them embrace it. For instance, you don't need to be aware of every communication they have; all you need to know is whether they frequently use Facebook or an unrecognized USB flash drive on business equipment.
Explain to your staff that for the business to operate at its best, they must give up information gathered by the monitoring program to protect the information you collect.
Create a formal, written employee monitoring policy.
Your employee may be against an employee monitoring system if you don't have written policies on how the system monitors workers and collects data. It's also worthwhile to implement a set of rules on the responsible use of the internet, emails to clients, and web and desktop apps.
Although no federal law requires you to inform employees they are being monitored on company-owned devices, state laws around workplace privacy and employee monitoring vary. Because of this, it is always a good idea to create a formal, written policy.
Conclusion
Best employee tracking systems have many commercial benefits, so your employees must understand its purpose. Perhaps you want to use it to keep an eye on how staff members interact with customers, or you want to use it to guard against cybersecurity concerns and data leaks. These circumstances justify the use of staff monitoring systems in businesses dealing with clients or sensitive information that must remain private. However, if you don't clearly state your aim, your staff might not understand your intentions.
Discover Why Clockly Stands Out
#1
Get an instant preview of employee activities - timesheet, keystroke & mouse click logging
#2
Monitor in real-time by automatically capturing screenshots of employee's screen
#3
Take control of employee work hours for better project planning
#4
Utilize the project management functionalities to deliver your projects on time
#5
Add unlimited projects and manage all in one place
#6
Customize the screenshots interval and mouse / keyboard activities
#7
Integrate with popular project management tools such as Projectsly
#8
Automate payroll & expense claims with the online time-sheets
#9
Unbelievable pricing - the lowest you will ever find
#10
Everything your business needs - 50 apps, 24/5 support and 99.95% uptime
Join the SaaS Revolution
All-in-One Suite of 50 apps

Unbelievable pricing - ₹999/user

24/5 Chat, Phone and Email Support